In honor of legendary baseball player Jackie Robinson, FOX Sports is donating $42,000 worth of baseball and softball gear to youth in Brooklyn, the Bronx and Los Angele's Underhill neighborhood.
The donation comes on Jackie Robinson Day, which has been celebrated on April 15 since 2004, and is a nod to Robinson's number 42 jersey.
In Brooklyn, the donation of bats, helmets, fielding gloves, batting gloves, catching gear, pitch returns, cleats, jerseys and other gear, is going to Central Brooklyn Youth Sports.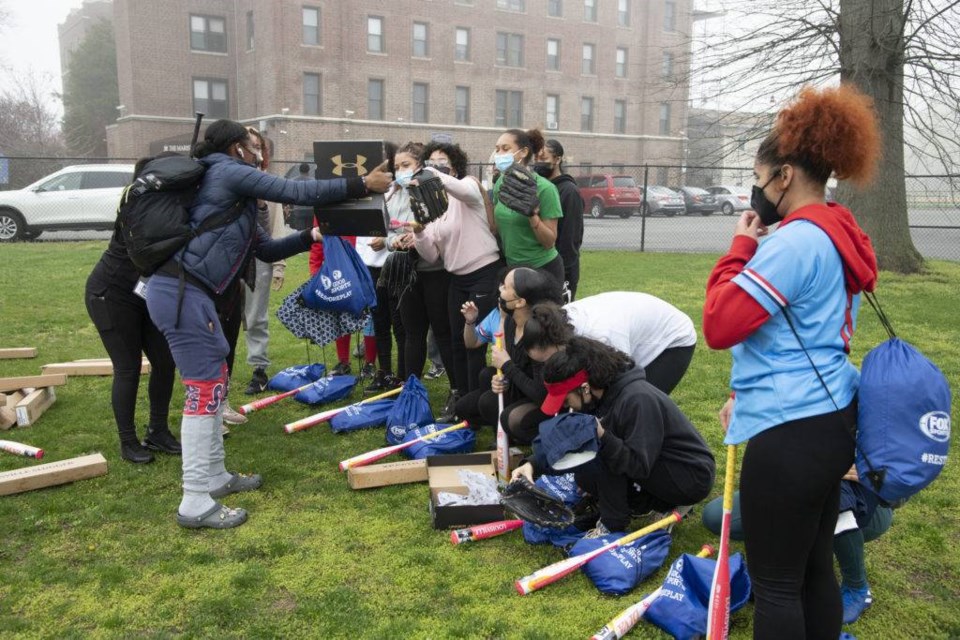 In the Bronx, the gear will be going to Urban Youth Initiative. Urban Youth Initiative Executive Director Julian Forbes said: "The youth that will benefit from this have expressed overwhelming joy and appreciation and I look forward to bringing the gift of sports to many of the Bronx's deserving youth."
The donated equipment and apparel are part of FOX Sports' Restore Play initiative, held in partnership with nonprofit Good Sports.
Restore Play aims to keep kids active and engaged in sports throughout the pandemic by providing at least $15 million in sports and fitness gear to thousands of youth organizations and children across the country who have endured significant setbacks due to COVID-19, FOX Sports said in a statement.
To find out more about the Restore Play initiative, visit goodsports.org/restoreplay.