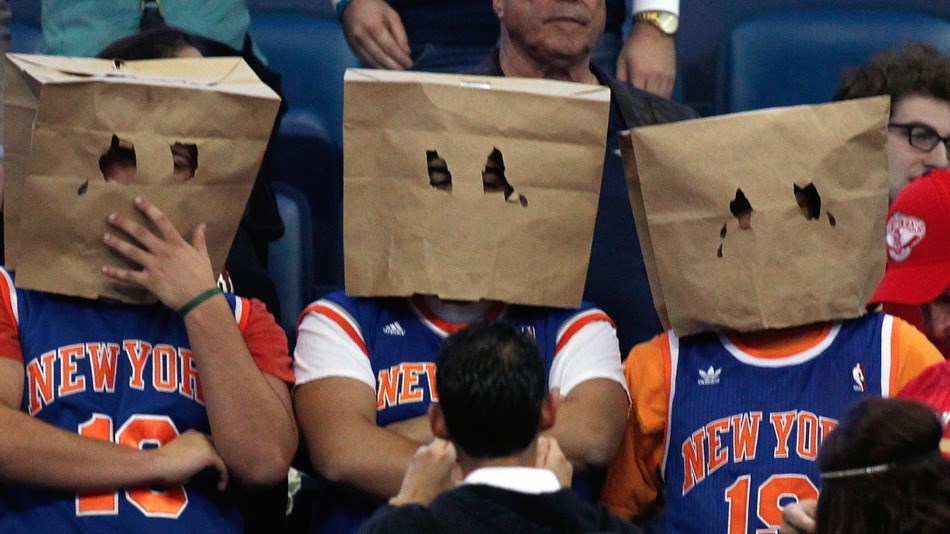 The state of New York Basketball is in the dumps, which makes it very difficult on the fan.
Normally, people aren't fans of both area teams in one sport. Like, it's either Mets or Yankees, Jets or Giants, but rarely both for local fans and their allegiances in NYC. But personally, for Basketball, I'm definitely in an polyamorous relationship. As a dude born and raised in Jersey City, and as a Brooklyn resident since the late 90s, I have my NJ connection and now a Brooklyn connection with the Nets. That being said, NYC is clearly a NY Knicks town and in my youth, I was more of a Knicks fan. Though ultimately, my rooting for both NY basketball teams is double the angina, double the indigestion and double the losing.
Team sports are very simple, and can feel like a Sergio Leone movie; It's The Good, The Bad and The Ugly. Winning is the good part of sports, while losing is the bad part. The ugly is when losing becomes consistent. At the end of the season, it's only one team that stands on the podium and accepts the winners trophy and for "every other team," there's disappointment, tears, regret and anger. Which is also called losing.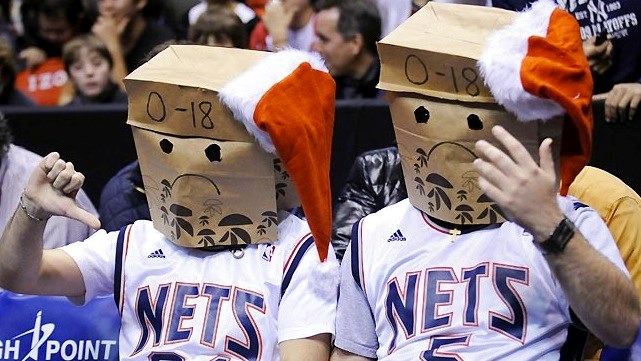 The New York Knicks and Brooklyn Nets have been in the group of "every other team," every year, since 1973, which was the last year that the Knicks famously won the NBA championship. The year 1973 was so long ago, it was pre-disco. New York was on the verge of going bankrupt, Times Square still had visible sex workers, and it was two years before President Gerald Ford told New York to "Drop Dead," which apparently he never even said. The city was getting smacked around by the oil crisis, which was the result of OAPEC's oil embargo, in response to America's involvement in the Yom Kippur War.
Unfortunately, the days of Willis Reed, Walt Clyde Frazior, Earl The Pearl Monroe, Dave Debusschere are long passed. NYC deserves an NBA championship. Yet, it appears both teams are very far away from getting to the NBA promised land. To put the championship drought in proper perspective, here's some photos of NYC, in 1973, the year the Knicks last won a championship.
Clyde was so fresh and so clean when he was playing, but you know what else he did? He won on the basketball court. Dudes wanna be flashy nowadays, but never win anything!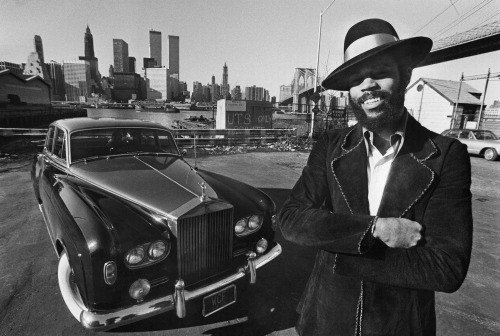 War made a great album with The World Is A Ghetto, which was a real sign of the time type of album. It was actually Billboard Magazine's best-selling album of 1973 and a record that still I often play when I DJ.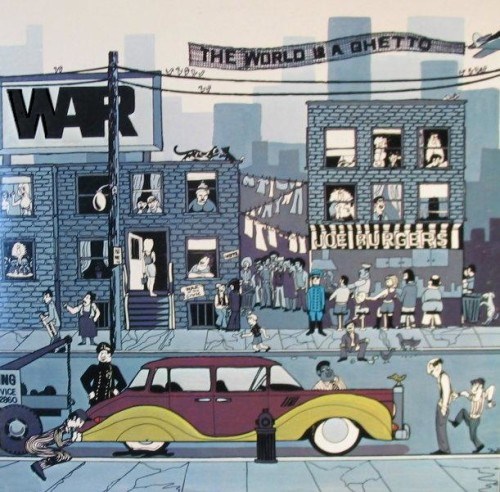 Ed Koch lead the city at such a tumultuous time. New York was on the verge on going bankrupt, violence and quality of life was nearly Third World, and President Ford had basically given the city his middle finger.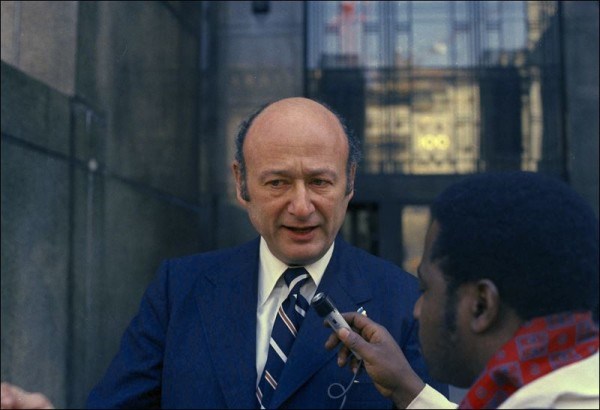 Not only was the line for gas crazy, but it was crazy how all of those gas stations are on Houston Street, which is now a bunch of retail.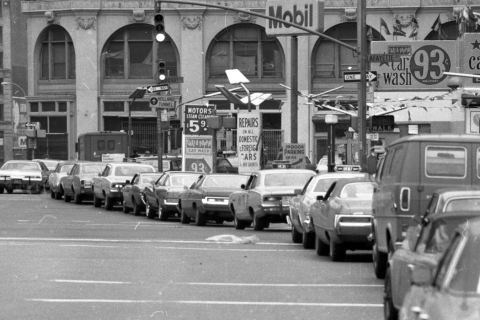 Riding on the subway was a daily battle with the dirty, underbelly of a city that was rotting from the inside out... But in addition to that, the NY Knicks were winners!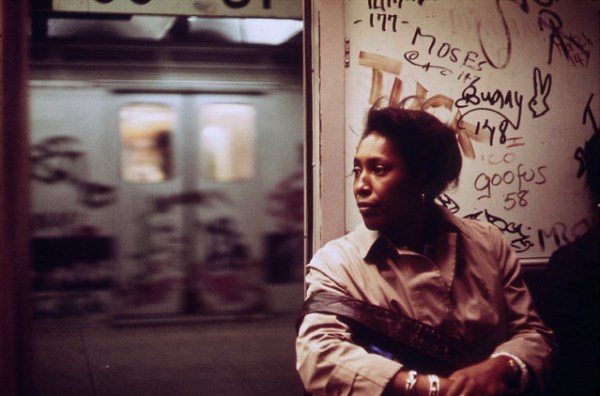 Debbie Harry was nearly a decade away from eating Cadillacs and hanging out with Fab 5 Freddy, when she was in her nascent stages. But uh, yeah, NYC had a winning basketball team back then. Now what blonde pop singer do we have repping NYC? Lady Gaga I guess. Maybe the Knicks should let her select their lottery draft pick this year! Anything might help.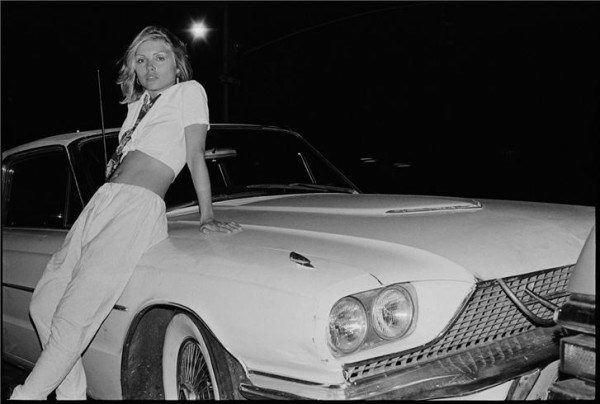 Below looks like a completely different Times Square than today! If you put your nose to the screen, you can probably smell the squalor, but you know what?... NYC had a winning basketball team back then! Times Square in all its modern-day Disney sanitization, can't measure up to its grittier past, in many ways.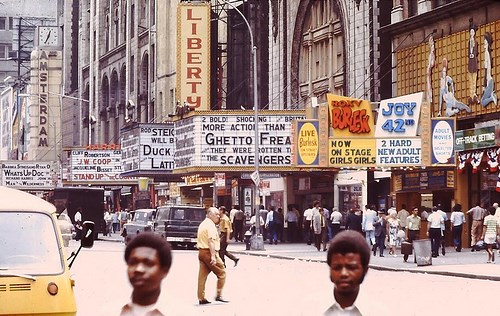 Dude was probably calling his friend about the hot party later that night, getting all the deets. Or maybe he was calling his job and saying he's sick. But in reality, he and his girl were about to go home to have afternoon relations. But even more likely, he was calling to get some tickets to the Knicks game... Because they were winners in 1973. This is a pic from some random, NYC phone booth, in 1973
So you see how long ago the last championship was? The pictures look nostalgic!
The 2015 NBA Draft is coming up, which, ironic to my frustration, is being held at Barclay Center in Brooklyn, home court to the Brooklyn Nets. Hopefully, both teams can pick wisely, especially the Knicks who have the 4th overall pick. And they can get a real difference maker with the 4th pick. Brooklyn has the 29th pick, which they got from Atlanta, because they traded all of their own draft picks for bad backs and tendonitis.
Since New York Basketball fans can't get no satisfaction, it has made us the eternal optimists. So yeah, maybe it's next year, or maybe I'll be writing something similar to this column this time next year!