The New York City Council passed on Tuesday a ban on pre-employment testing for marijuana usage.
The bill, sponsored by Public Advocate Jumaane Williams, Majority Leader Laurie A. Cumbo and Council Member Carlina Rivera, prohibits employers from requiring a prospective employee to submit to testing for tetrahydrocannabinols (THC), the active ingredient in marijuana, as a condition of employment. Exceptions are provided for security-sensitive jobs, and those tied to a federal or state contract or grant.
Opponents of pre-employment testing, like Williams, argue that in many cases screening for THC does more harm than marijuana itself, with applicants being rejected for a positive test or declining to apply to jobs that require it.
"Testing isn't a deterrent to using marijuana, it's an impediment to opportunity that dates back to the Reagan era-- a war on drugs measure that's now a war on workers," said Williams.
Cannabis accounts for about half of all positive results on drug tests, and failed tests lead to an inability for many to advance in their careers. As many as 70 percent of large employers utilize pre-employment drug screenings, encompassing as many as 40 percent of jobs, according to a 2018 Vox report.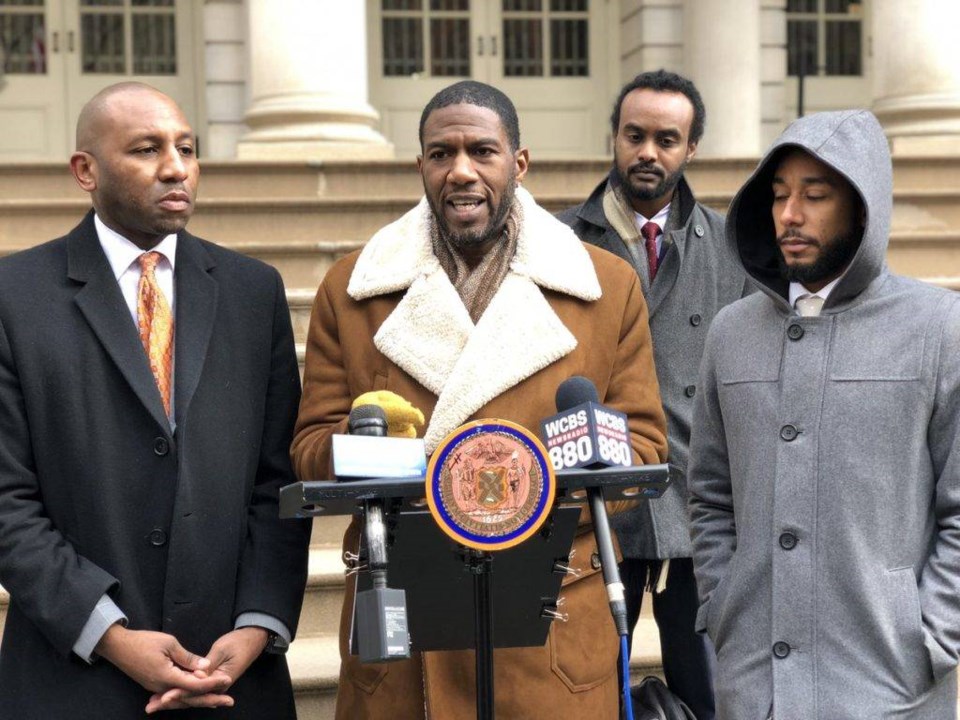 "Prospective employers don't test for alcohol, so marijuana should be no different," said Williams. "We need to be creating more access points for employment, not less. And as we push for legalization on a state level, it makes absolutely no sense that we're keeping people from finding jobs or advancing their careers because of marijuana use."
The City Council also passed a second bill on Tuesday, sponsored by Councilmember Donovan Richards of Queens. His bill prohibits the Department of Probation from conducting drug tests for marijuana, preventing hundreds of people from being re-arrested for low-level marijuana charges, which often are unrelated to their original offense.
"The passage of these bills is an important step in the decriminalization of marijuana and the reduction of collateral consequences such as job loss and loss of access to subsidized housing and other public benefits," the City Council's Progressive Caucus said in a statement.
The Progressive Caucus introduced a Marijuana Justice Package last month that includes four pieces of legislation and 13 resolutions in support of the ethical legalization of marijuana that prioritizes equity and restitution, reduces the collateral consequences from marijuana criminalization and promotes policies that prioritize the inclusion of communities most harmed by marijuana criminalization.
"We will push the remaining bills and resolutions, dealing with the collateral consequences of marijuana usage and possession on racialized child welfare proceedings, to hearing and passage in the coming weeks," the Caucus said in the statement.