Mother's Day: The one day out of the year — hopefully, not really the only day — when we thank the ladies in our lives for being the wonderful loving, caring, nurturing, hard-working superwomen they are. We honor them with presents, flowers, brunches. But why not just "gift" them with a wonderful, shared experience? We have found a couple of fun things to do with your favorite girl!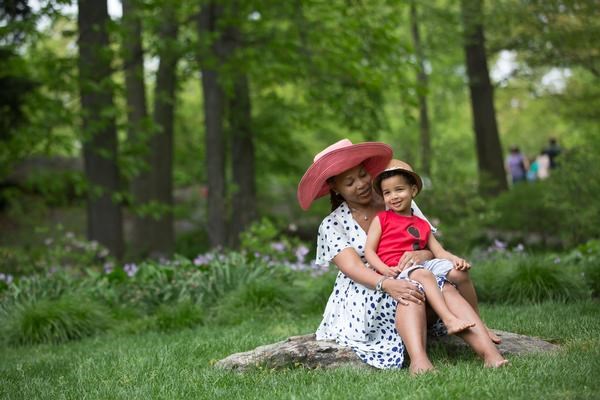 Brooklyn Botanical Garden's Mother's Day Stroll
Instead of bringing your mom flowers, how about bringing your mom to the flowers by taking her on stroll through the Brooklyn Botanic Gardens? The cherry blossoms may still be in bloom, and the lilacs and tulips are usually sprouting at that time.
In addition to enjoying "just" the beautiful blooms, the Garden also offers a range of programs and events including brunch in the Palm House; the Seasonal Highlights Tour, a free guided walk that visits BBG's burgeoning blossoms at their best; or the Frida Kahlo: Plant Inspiration Tour, that showcases many of the plants that inspired Frida's artwork and garden design. For details, go here.
When: Saturday, May 11 and Sunday, May 12 | 10:00am —6:00pm | $10-$20, get tickets here.
Where: Brooklyn Botanical Garden, 990 Washington Ave, Brooklyn, NY 11225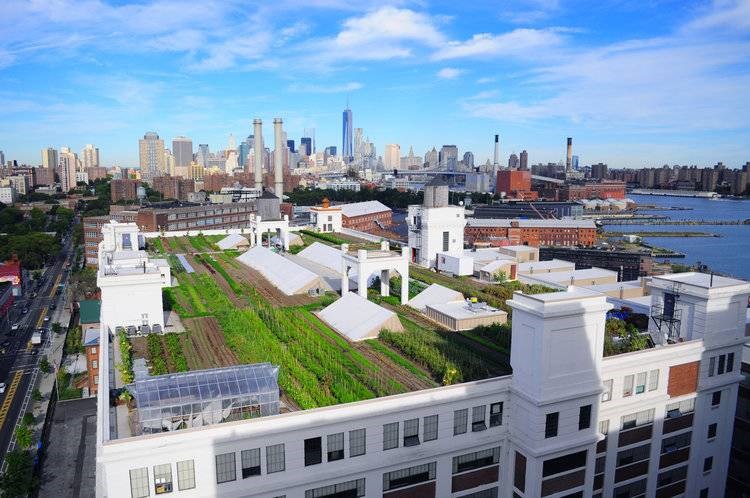 Discover Urban Farming on Brooklyn's Roofs
For the mothers with a green thumb and who are curious about urban gardening and farming, a tour of Brooklyn Grange, the country's leading rooftop farming and intensive green roofing business, may be a wonderfully mind-blowing experience.
On top of Building 3 inside the Brooklyn Navy Yard, the Grange operates one of the world's largest rooftop soil farms. Each year the farms produce tens of thousands of organically-cultivated produce while promoting sustainable living and local ecology through food and education. On this tour, participants will take a closer look inside the "green design" at the Grange, which includes a discussion on the engineering and architecture necessary for creating the farm to the ongoing care and design of the site today. In addition, participants will learn about some of the Yard's newest food businesses opening their doors in Building 77.
And, if you want to explore more innovative designs, the Yard also happens to host the city's largest design expo, BROOKLYN DESIGNS, this weekend! So —- there is a whole lot to see, do and eat!
When: Sunday, May 12, 11:00am - 1:00pm
Where: Brooklyn Grange, 63 Flushing Avenue, Brooklyn, NY 11205
How much: $20. For tickets, go here.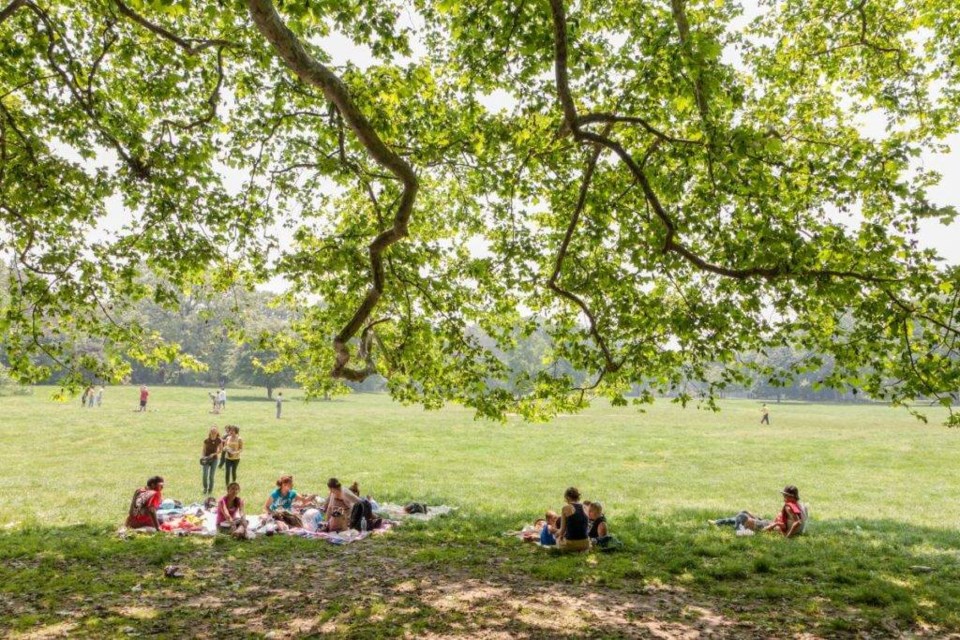 Mother's Day Picnic in Prospect Park
Pick up some good grub from the weekly food extravaganza Smorgasburg and then find an idyllic spot in Brooklyn's backyard. Smorgasburg, also dubbed the Woodstock for Foodies, offers a range of cuisines from 100+ local and regional food purveyors every Sunday at the park's Breeze Hill section, just a short stroll from the boathouse.
When: Sunday, May 12, 11:00am - 6:00pm (Smorgasburg hours of operation)
Where: Prospect Park, Breeze Hill, Brooklyn, NY 11225
Dinner and (Outdoor) Movie
Habana Outpost, a Cuban restaurant and community space located in the heart of Fort Greene, hosts a free movie night every Sunday, all spring and summer long. The screenings are delightfully lo-fi affairs, with a projector beaming cult classics onto the side of a building. This Mother's Day, they are playing Robin Williams' 1993 family hit Mrs. Doubtfire. The movie starts at 8:00pm, but it's best to show up early to get a good spot.
Where: Habana Outpost, 757 Fulton Street, Brooklyn, NY 11217
When: Sunday, May 12, 8:00pm
How much: The movie is free, the food is good and affordable!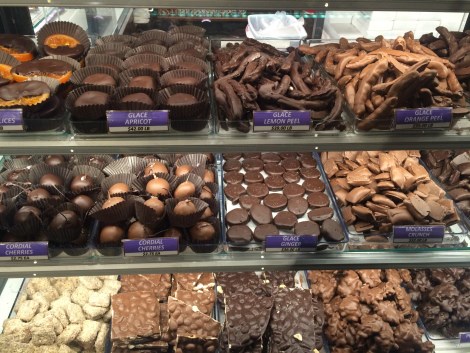 Chocolate Tasting Tour
A box of fine chocolates for your mother dearest? Why not get her a whole tour where she can sample the finest chocolates made in Brooklyn? With the Explore Brooklyn Brooklyn Chocolate Trail Map you can be your own tour guide and explore up to 12 local chocolatiers, factories and tasting rooms.
If you rather just want to hop on a bus, you can book a tour with A Slice of Brooklyn. The fun, adventure-packed bus tour will take you to the iconic landmarks, movie locations and the best food -- or chocolates - that Brooklyn has to offer! For more info go about at Slice of Brooklyn Tours, go here.
Happy Mother's Day to all the wonderful Brooklyn mothers!