In January 2023, the Office of Special Enforcement adopted Local Law 18, also called the Short-term Rental Registration and Verification by Booking Services, indicating that, moving forward, all short-term rental hosts will be required to obtain a registration number for their property from the city before they can continue hosting.
After multiple lawsuits filed against the city surrounding this law—one from Airbnb and three from hosts—the office has amended its registration law landing page, saying that "OSE will not issue violations, or seek the imposition of fines or penalties, pursuant to the registration law or the final adopted rules for conduct occurring before September 5, 2023." The deadline was previously July 1, 2023.
The OSE, known as the main agency charged with regulating illegal hotels, has cited Airbnb as responsible for creating "a type of shadow hotel market" in the city. Its latest report, "Illegal Conversions of Dwelling Units from Permanent Residences," says 43% of illegal short-term rental (STR) complaints came from one- to two-unit homes (which represents 30 percent of all housing units in the city); 37% of the illegal rental inspections and a fifth of the illegal rentals occurred in these homes. Three-family homes are considered multiple-dwelling units, where 70% of illegal short-term rental violations occur.
The OSE has imposed approximately $9 million in penalties on illegal rentals. As of May 2022, only 11% of the total fines have been collected. The law, if reinforced this September, will require hosts to share their personal and dwelling information with the city, making it easier for the agency to identify and strike down illegal STRs.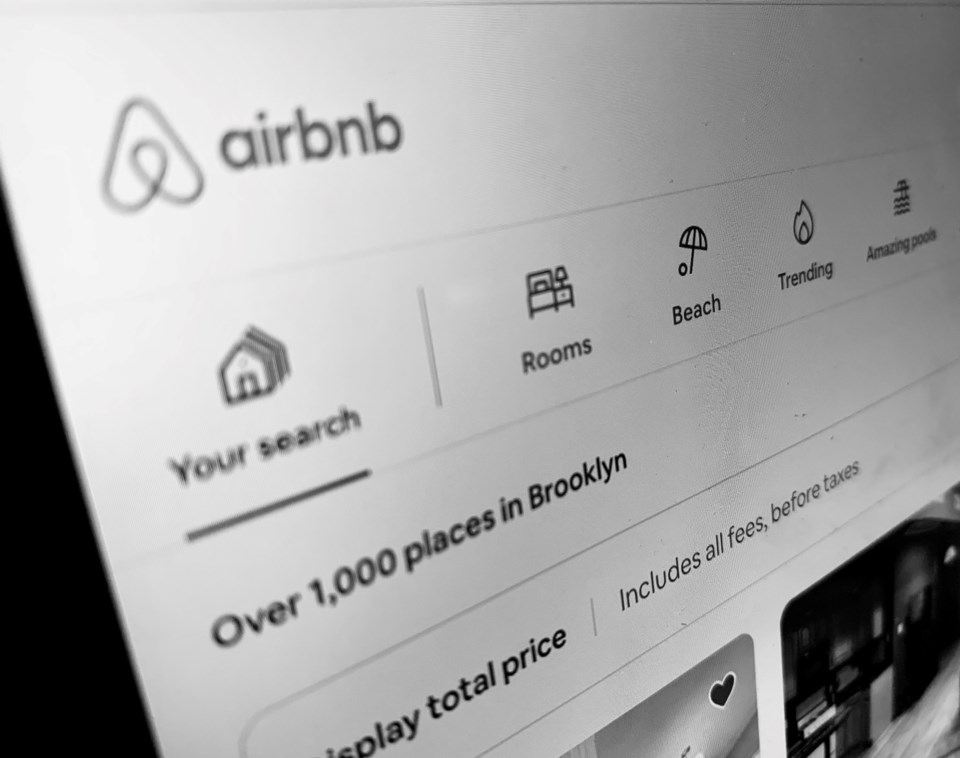 Tom Cayler, chair of the Coalition Against Illegal Hotels, in a support letter for Local Law 18, said that Airbnb is gaining the greatest "profits from illegal hotels, apartments that landlords and other bad actors convert from long-term residential to nightly rental status, thus exacerbating the shortage of affordable housing."
Laurie K., a superhost who has already updated her Airbnb listing, does acknowledge the reason behind the city's decision. "Real estate folks, developers, and individuals turned thousands of [apartments] into STR and ruined it for the tiny [home sharing] community…Yeah, I'm bitter," she admits.
The watchdog group Inside Airbnb says there are over 16,000 listings in Brooklyn, making up more than a third of the entire city's Airbnb units, and 54.1% of them are short-term rentals. Upon a closer look, almost half are running multiple listings as STRs; over 347 have more than 10 listings. The group states that "hosts with multiple listings…are unlikely to be living in the property, and in violation of most short-term rental laws designed to protect residential housing."
But Paul and Gia Briscoe, Brooklyn Airbnb hosts of a 101-year-old brownstone, said there's more nuance that the city needs to consider before reinforcing the law: "[The city] lumped all the good and bad actors together," said Paul and Gia.
"I understand [the larger LLCs] getting scrutinized up and down. But with us, just come in, look to see if it's a safe situation and let us do our thing… We're not doing anything illegal. We're trying to be good residents of New York and we're trying to stay New Yorkers." They said they can no longer host guests in their home because they can't install a sprinkler system, which puts them in violation of the short-term rental regulation. Gia Briscoe is one of the three homeowners who filed a lawsuit against the city on this law.
Paul Briscoe has been reaching out to his district council since last year, condemning city and Assembly representatives for not responding to the host community, and suggesting that they are doing nothing to stop "hotel lobbyists, who [are] all for this…It's like all according to a planned course."
He said that it's "ridiculous" that the city is saying Local Law 18 helps affordable housing when it allows the big guys to enter the short-term rental market. He mentioned Marriott Bonvoy has started Homes & Villas, which offers private homes to travelers and recently launched a new serviced apartment program in North America to cater to the new hybrid between apartment-hotels and STRs. Similarly, Four Season has a new offering called "Four Season Private Retreat," offering luxury vacation home rentals to families. "Suddenly they're getting into the short-term rental market, how convenient," Paul said.
RHOAR NYC (Restoring Homeowner Autonomy & Rights), the growing group of over 300 hosts and homeowners of one- to two-family properties across the five boroughs, said the same thing. "It seems that the intent of LL18, to remove 'illegal hotels' and bring warehoused affordable housing back to the market, has been perverted by the hotel lobby and real estate industry for their own gains," said the group in a joint statement. "In the short term, the hotel lobby wants to kill any competition, no matter how small or inconsequential."
They continued, "Many homes doing STR are in neighborhoods with few to no hotels. In the long term, the real estate industry is lobbying for laws like LL18 that make small homeowners financially vulnerable, so they can gobble up every plot of land to build as many "luxury" high-rise rentals as possible, with the goal of turning every New Yorker into a lifelong renter and destroying the American dream of homeownership."
Gia S., a member of the group who has been in direct contact with BK Reader, shared that the group agrees that there is a housing crisis. "However, this narrative places a false competition between tourism, homeowners, and renters," they said. "There is not one single need or use of housing in NYC, and regulations must attempt to balance the needs of all–not pin populations against each other."
With the deadline approaching, BK Reader asked if members have registered with the OSE, to which the group responded, "The members who have tried to register, many have been told they cannot register their single family or two family home. The interpretation by OSE effectively bans homeowners from short-term rentals altogether."
Tired of fighting back, those who can are now pondering the idea of offering long-term rentals, with some already making the switch, shared in Airbnb groups on social media platforms such as Facebook. "30+ days is a great market," said Anna S. who said she's been renting long-term for a while, "[It's] very easy, less work." She also advised hosts to protect themselves by converting to long-term rental rather than, "com[ing] up with ideas on how to ask guests to basically be an accomplice," by not opening doors to city officials and continuing illegally. This seems to indicate that the housing market will open up for long-term tenants, something that the city and proponents of the law hope to see.
From RHOAR's internal survey, the switch from STR to LTR is not so easy: many of their members rely on the flexibility of STRs to make a living while avoiding what they called "the catastrophic risk of a non-paying long-term tenant."
Interestingly, an Airbnb-commissioned report by Michael Salinger, a professor of Markets, Public Policy, and Law at Boston University, to weigh in on the anticipated economic impact of Local Law 18 finds that 80% of homeowners actually lose money by offering their homes for short-term rentals instead of long-term rentals. This is an unexpected result, with a suggestion that hosts choose to rent short-term even when it's less lucrative.
So, to his point, contrary to the city's goal of alleviating the housing crisis through this regulation, removing or discouraging short-term rentals would not guarantee that homeowners will add their homes to the long-term housing supply. "My assessment is that the proposed rules are a disproportionate and harmful way to achieve any goals that the City may assert to justify them," Salinger wrote in his report, "The rules will have negative effects on New Yorkers by preventing efficient use of the housing stock and by deterring tourism."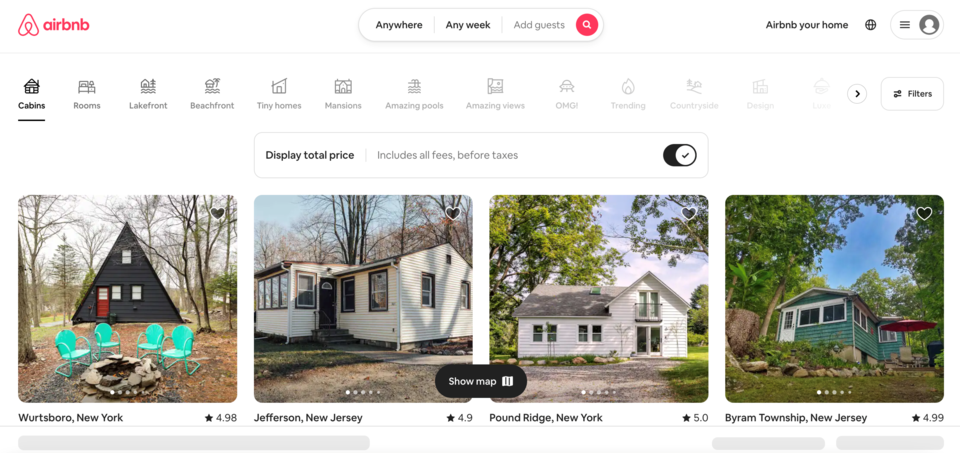 After 30 days, RHOAR NYC said any NYC tenant can claim occupancy rights and cease paying rent. "When you own and live in a home where you have one rental income, the impact of failed rent payments is not only financially riskier than if you relied on multiple apartments for rental income, it is physically and emotionally riskier due to the close proximity of building owners to their tenants," the group's leadership shared. "This has been experienced by many of our members leading to near financial ruin." STR platforms, for these homeowners, are a way for them to afford to stay in their homes, and protect them in ways that the city does not.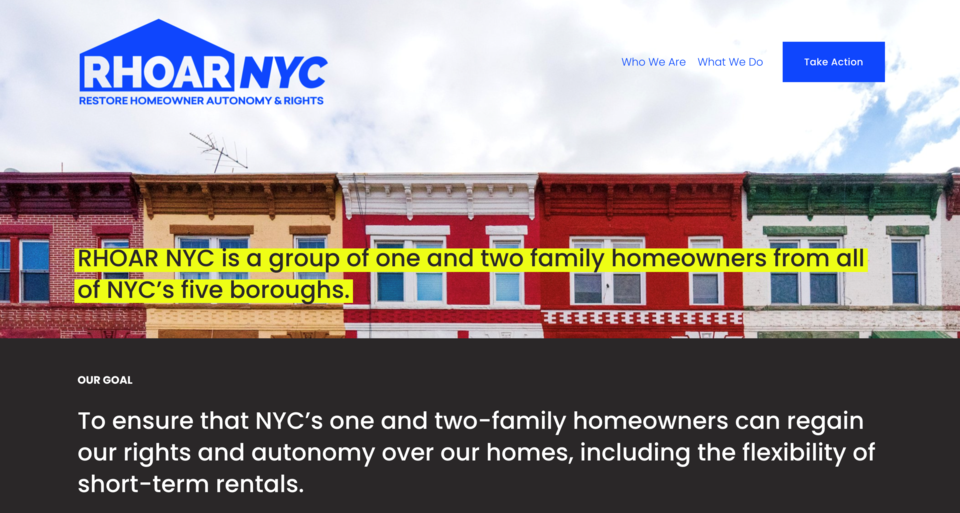 As active members of the communities in which they live, RHOAR NYC members don't want out. They, like the platform that they use to host guests, "are asking our elected officials for help to amend the Mayor's Office of Special Enforcement (OSE) regulations to allow one- and two-family homes to register full units, without a capacity limit, as short-term rentals. We would like to work with [the Mayor's] office to find ways to protect affordable housing, while also protecting homeowners and our housing stability."
Airbnb, ever since it entered the NYC market, has been a platform for many New York City homeowners who wanted to make some extra cash. During the pandemic, it became something more than that: a source of income, a means for families to remain in their homes.
With the Local Law 18 enforcement deadline looming, things are about to change. Homeowners are stuck in limbo, banding and relying on each other, hoping the voice of the masses is enough to change the course of the law (RHOAR NYC said that Airbnb knows of their organization but has not offered any formal support).
At the end of the day, Airbnb will probably remain in NYC one way or another. At the end of this summer, we'll see if the same will be true of these short-term rental hosts in this increasingly expensive city.
---
This is the second in a two-part series by BK Reader on Local Law 18 and what it means for the short-term rental industry in New York City. Click here to read part-one of this series where we lay out in detail the implications of Local Law 18.
---
This story was produced as part of the Small Business Reporting Fellowship, organized by the Center for Community Media and funded by the NYC Mayor's Office of Media and Entertainment.