Keisha Wagner-Gaymon was 16 years old when she started to notice little hairs growing on her chin. For a teen coming of age and just beginning to date, it was a small nuisance that started her on a constant plucking routine. First on her chin. Then, they started growing on her neck and her chest. And in no time, the small nuisance had become a big problem.
So at her next doctor's appointment, Keisha shyly pointed out that she was dealing with a lot of hair growth on her neck and chin. The female doctor she confided in laughed.
"And I will never forget that," said Keisha, a Bed-Stuy resident. "If I was a professional, I would never do that. I think she probably thought it was no big deal. But for a young girl or a woman, facial hair is a big deal. It may not be a medical condition like cancer. But it can affect you emotionally, when you're always wondering if someone is looking at the hairs on your face…"
Keisha eventually learned that she had a condition called Hirsutism, male pattern hair growth in women. Hirsutism affects 8% percent of all women women and is often caused by – and also in Keisha's case– polycystic ovarian syndrome (PCOS).
So a doctor put her on a medication that would help to regulate her hormones. "But I did not like how I felt on meds at all," Keisha said. "I was like, 'Okay, I can't live like this.' At the same time, I was shaving and plucking and doing all the things I could to get rid of the hairs, while essentially destroying my skin. So then, not only did I have hair, I started to have bad skin to boot. It just wasn't a good moment for me at that time with my self-esteem, as a young woman in her 20s. I wanted to look good."
Keisha found out about laser hair removal, a burgeoning business at the time. She found it was pretty effective in concert with shaving. But at that time, the laser hair removal business was a 100% white male-dominated business, which wouldn't have been a really big deal for Keisha, except … well, her kinky hair and reactive skin type had distinct and special post-maintenance needs.
And to be honest, hyperpigmentation and razor bumps weren't something she felt comfortable discussing with someone who had no understanding, experience or sensitivity around what that was like.
"I just really wanted someone who could really talk to me about how to care for my skin," Keisha said. She learned that shaving was a better alternative to plucking which caused scarring and hyperpigmentation. But shaving her curly textured hair still left her with the problem of ingrown hairs. And worse, the over-the-counter creams for shaving weren't designed to address this.
Keisha went on to get her nursing degree and even approached a few laser clinics for jobs. She wanted to learn the business for herself. But she was turned away where she applied.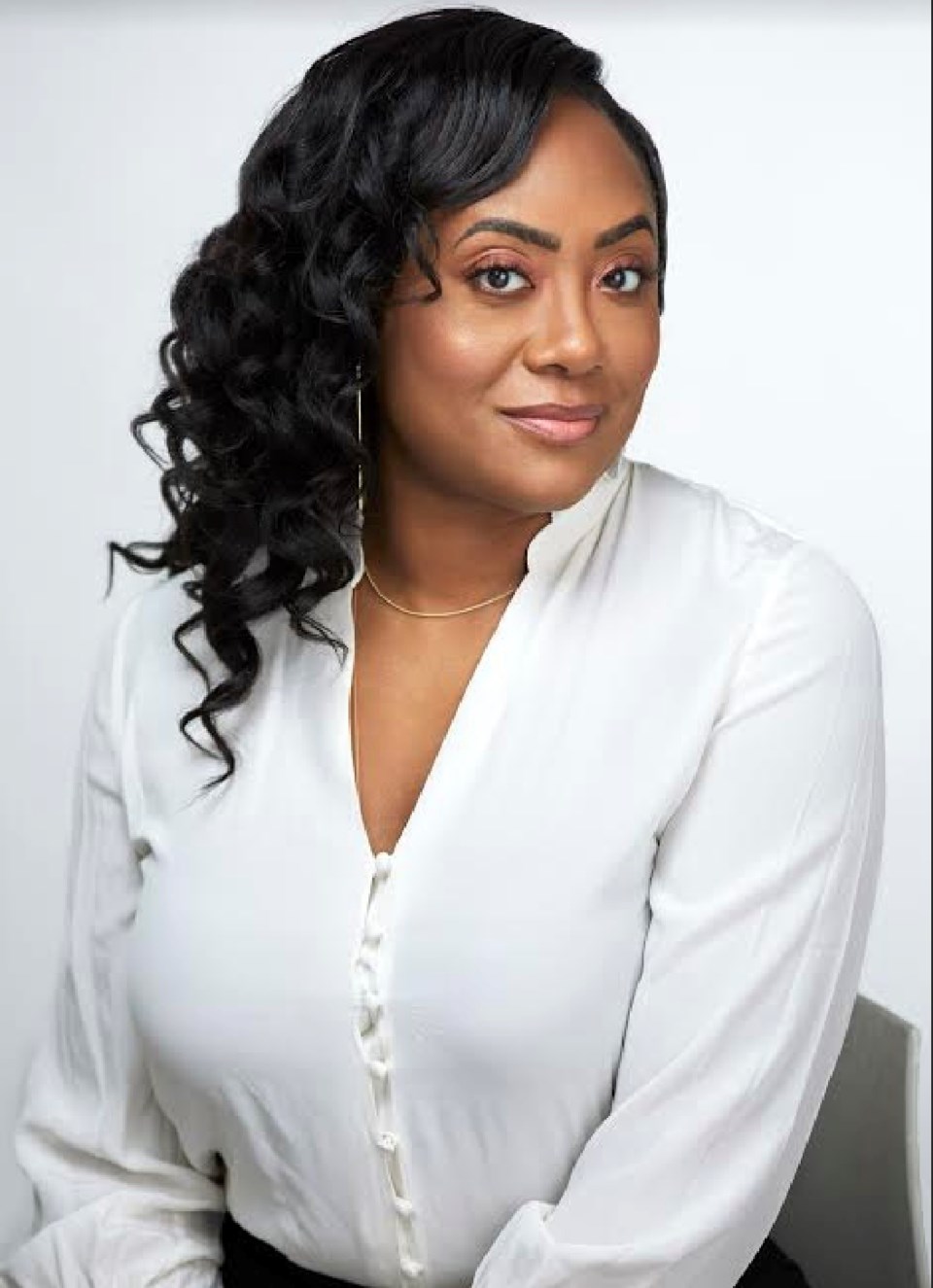 Years passed and Keisha, with her medical background, began to approach her hirsutism from a physiological standpoint. She trial-and-errored a few products, combinations of her own mixes and even some internal herbs, coupled with lasering and shaving until she developed a regimen that worked. Her skin began to clear up.
Knowing that there were countless other Black women out there suffering from the same issue, Keisha was compelled to open her own business. But, like most aspiring entrepreneurs, she was unsure of how to start.
It wasn't until the COVID-19 pandemic when she began to think seriously about pursuing her passion. Finally, she decided to just … jump in. She purchased a laser facial hair removal machine and set up in her basement. 
I said to my husband, "I'm gonna do this thing. And one of two things is gonna happen: Either people will come… Or I'm just going to have this expensive piece of machinery, and I'll just be lasering all of my friends," Keisha said laughing. "But I knew I'd rather try and fail than not try at all and regret."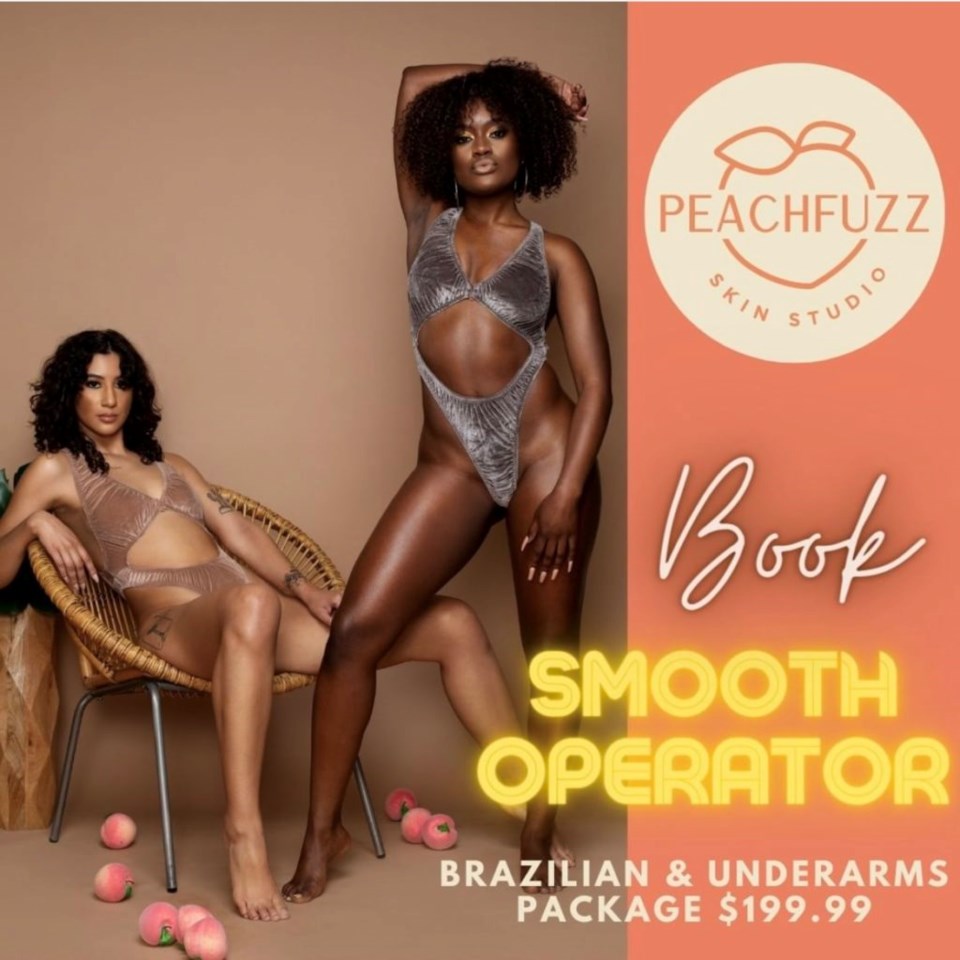 Nurse Keisha, with her sister, Kristin Wagner, launched Peach Fuzz Skin Studio, a laser hair removal clinic for men and women of color.
"Once I started advertising it, it was like a bat signal went out! I had women coming in droves," she said. "It was… it was crazy!"
Keisha also began to sell the formula mixes she had been using to help with maintenance, following the laser hair removal: "I knew not everyone could afford lasering and some lived in places who just couldn't get to me. So I came up with products that could help them along the way."
The Fuzz Clinic line of products include a silky botanical shave oil for prep; a post-laser serum to treat ingrown hairs; a relief gel made of aloe and arnica to soothe and reduce inflammation; and its newest addition, a sunscreen to protect against darkening dark spots.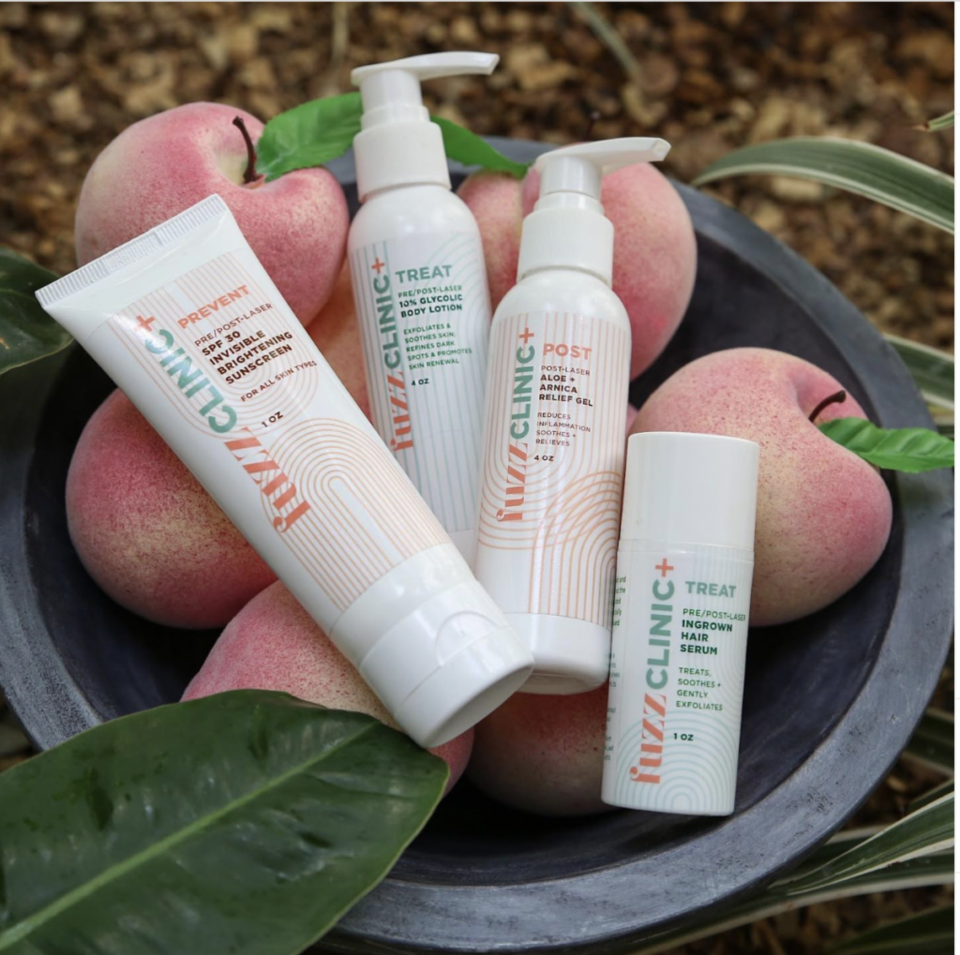 She even worked with a tea master to develop a special mixture of spearmint, vitex berry and other organic tea leaves proven to reduce the androgens (sex hormones) that cause excessive hair growth.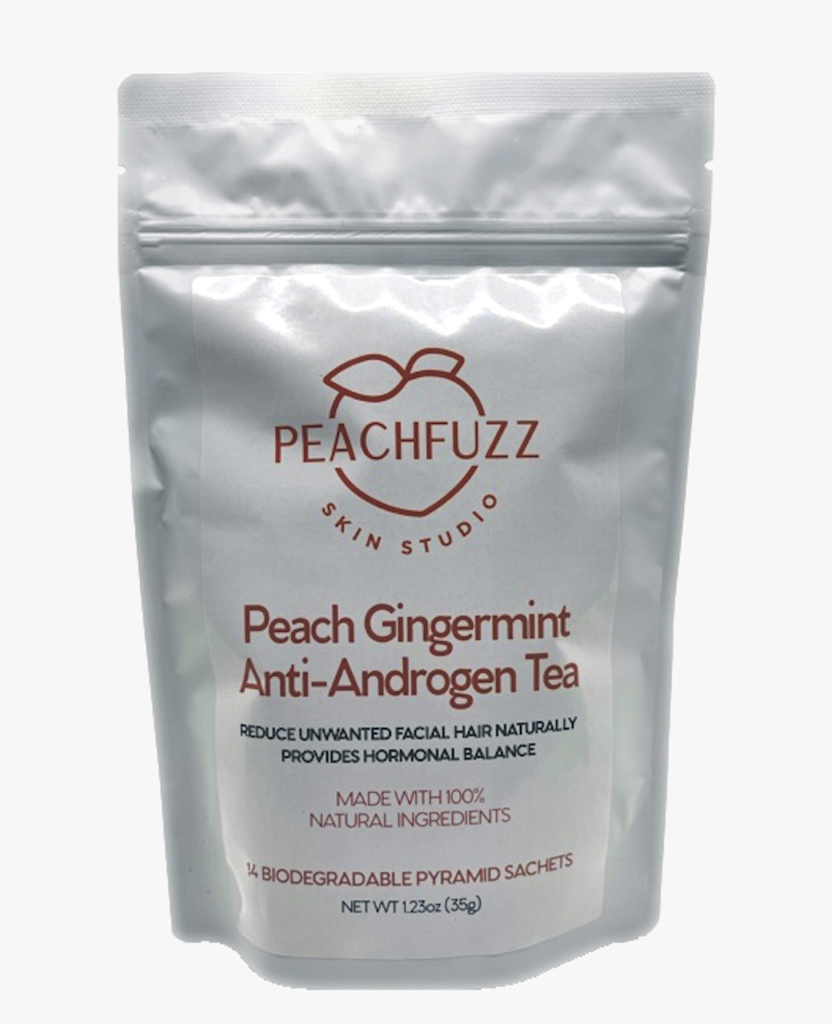 "The tea has a natural flavor to it; you don't need sugar; it's delicious," said Keisha. "It's a special product, because there's nothing out there right now dedicated to women that have excessive hair growth to help them on the inside and outside."
"I'm so grateful for Keisha, because no one knew what I was going through," said Elizabeth Campbell, 33, a resident of Far Rockaway and a Peach Fuzz patron.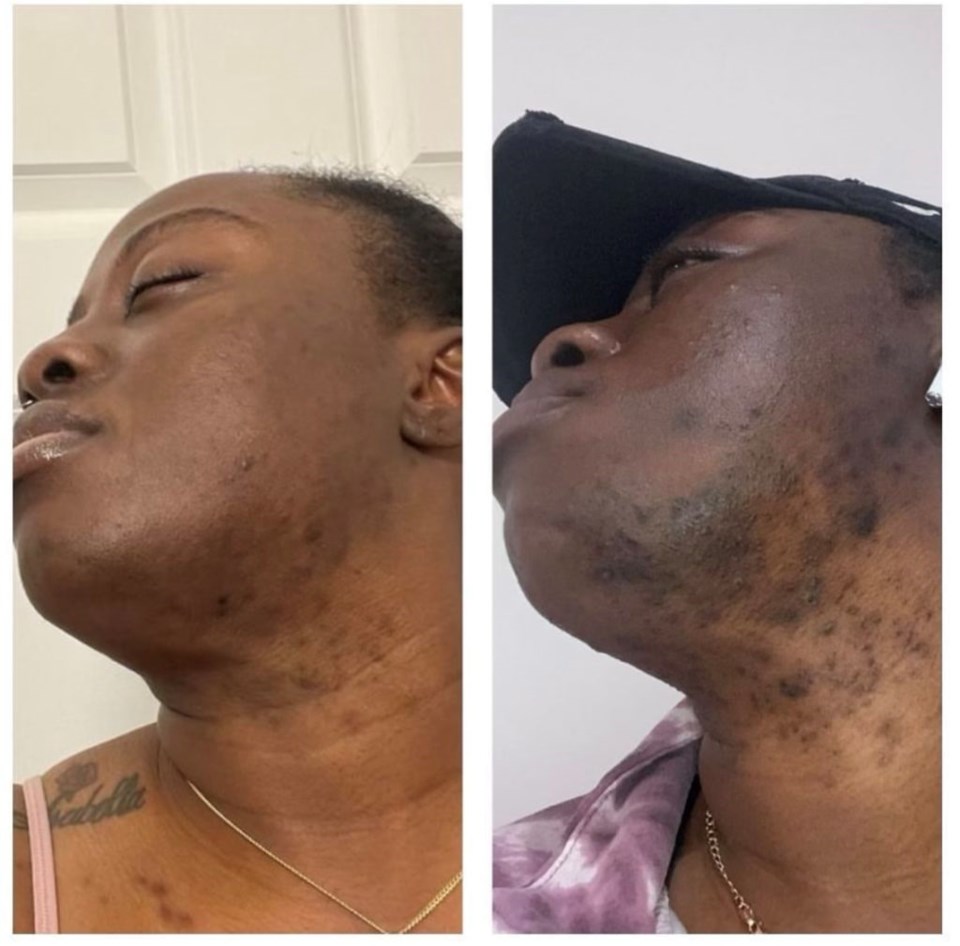 " I'm from the Caribbean, and all my relatives would say to me, 'Drink more water. Drink this. Drink that. Or use this lightening cream.' And I was like, 'Mom, it's something else! There's something else wrong,'" she said.
"But after six treatments with Keisha and using the products, I'm clear. Now, my black is beautiful. My tone is beautiful."
"I work in Soho, and my company always wanted to do a headshot of me. I never did one. But after Fuzz Clinic…"
Campbell pulls out her phone, excitedly scrolls through her photos.
And proudly shows her new headshot.
For more information on Peach Fuzz Skin Studio, go here. To follow them on Instagram, go here.