Brooklyn Kindergarten Society board members, members of the New York City Council and staff at the Weeksville Gardens Children's Center were on hand Thursday, Sept. 22, for the dedication of the brand-new Fran Bernstein Sensory Gym, designed to be a space for guided play for children on the autism spectrum.
The gym is bright, colorful play area with "a variety of fun, hands-on and full body structured activities that provides students with skills to address learning differences and developmental delays," according to the Brooklyn Kindergarten Society.
The Weeksville Gardens Children's Center in Crown Heights is one of seven BKS facilities, and serves ages 3 to 5 with programs such as Pre-K and Head Start.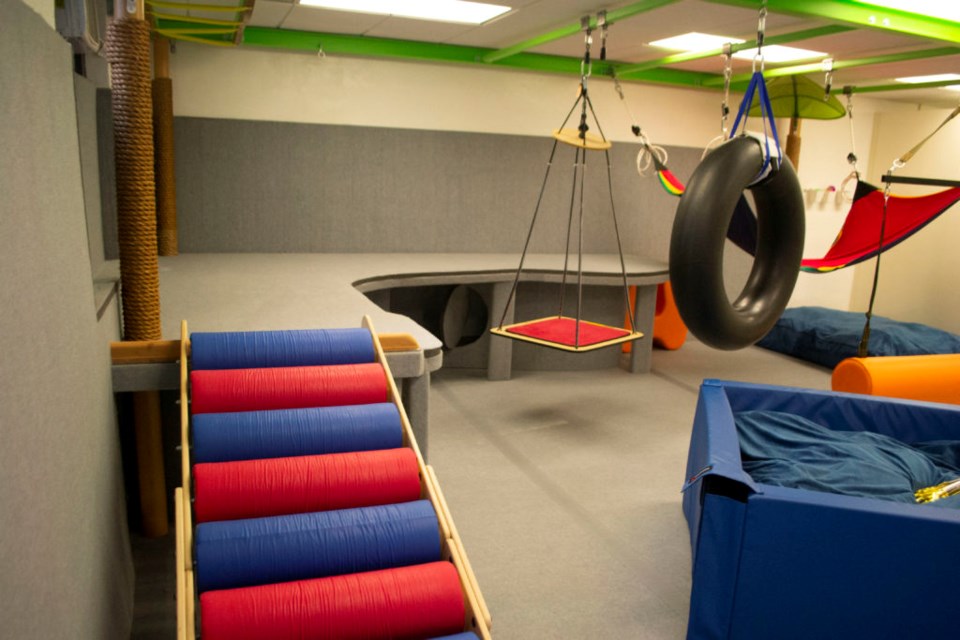 "We believe that an equal first educational footing is essential to a child's ability to grow and adapt," said BKS Board Chair Amerika Williamson at the dedication ceremony. "Educational disparities at an early age can impact achievement for graduation, earnings and opportunities for a child's lifetime."
The goal of the sensory gym is to address those disparities, BKS Executive Director Melisha Jackman said.
"We hope to do the following in the sensory gym: increase childrens' independence and ease in new social situations, raise tolerance to new stimuli, support communications skills and strengthen good self care habits and attention spans, and lastly, because kids learn best through play—through guided play on equipment that meets the needs of children, with learning differences—we can hope to improve fine motor skills, body awareness, cause and effect reasoning and social skills," Jackman said.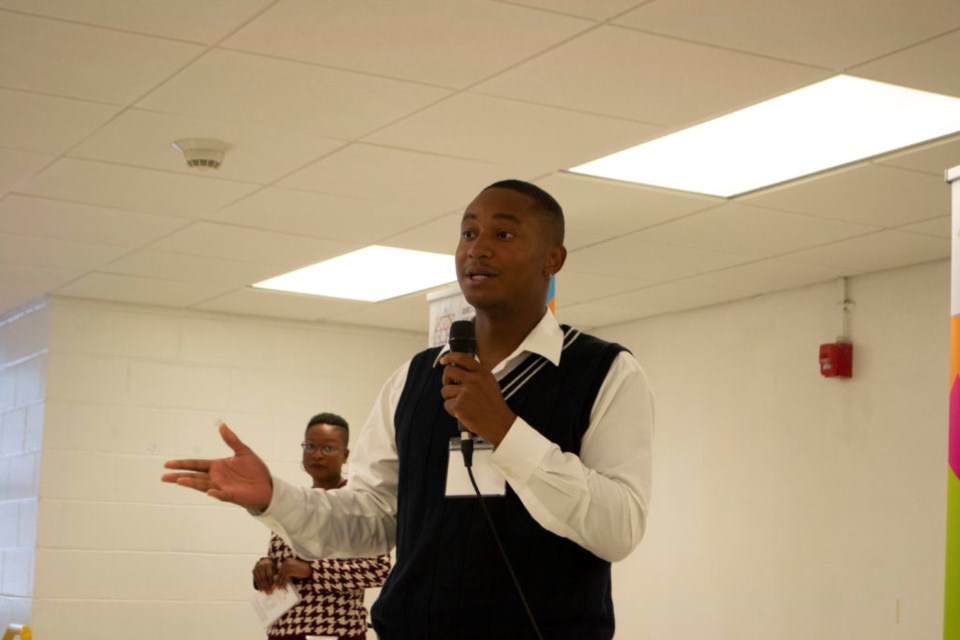 Williamson said the new sensory gym was made possible by BKS donors as well as funding from the city council.
Present at the education ceremony were Brooklyn Councilmembers Chi Ossé and Shahana Hanif, as well as representatives for Counicilmembers Farah Louis and Lincoln Restler.
"The work that is being done here at this establishment is so important in this day and age, especially as we're coming out of this two-plus-year-long pandemic," Ossé, whose District 36 includes the Weeksville Gardens Children's Center, said. "And our children not only need education, they need intentional education. And spaces like this new advancement at BKS are intentional and important in bringing our children to the levels that they need to be and care to be."
Hanif, whose nearby District 39 includes neighborhoods like Park Slope, Cobble Hill and Kensington, said she was "thrilled" the Brooklyn delegation to the city council supported the creation of the new sensory gym.
"I know how critical it is for our youngest and particularly our students with developmental issues on the autism spectrum to have absolutely everything they need for a fun easy equitable successful education," Hanif said.
"That is what I am committed to, that is what the city council is committed to, and I want to make sure that we do more to support the tools and interventions that are state of the art to make sure that our students in Brooklyn are receiving them, have access to them and that the council is behind and hand-in-hand in making sure the Kindergarten Society has what it needs to thrive."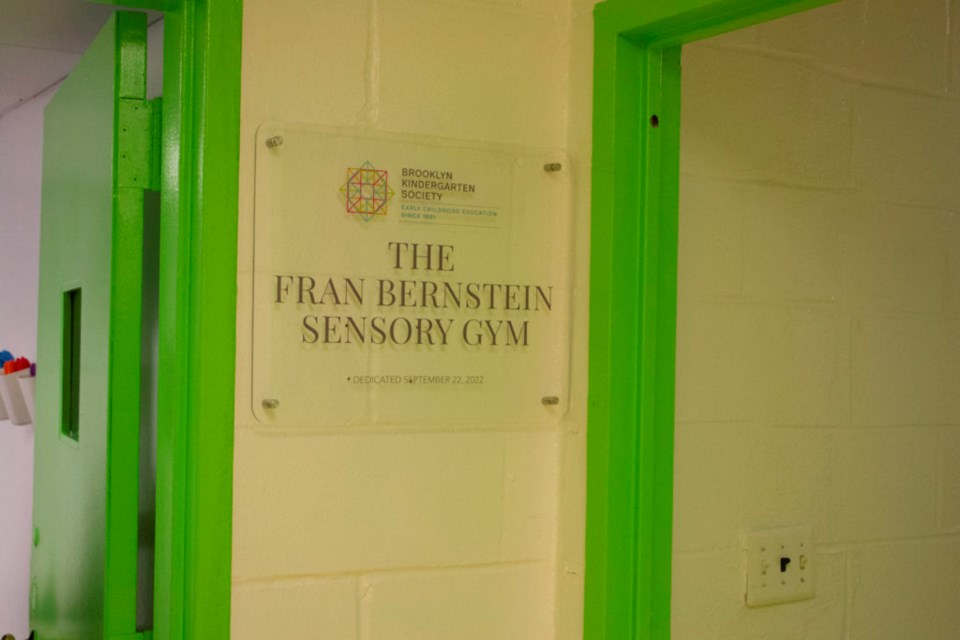 The new sensory gym is named for longtime BKS board member Fran Bernstein, who passed away of ALS in 2017, and also present at the dedication were her husband and two adult children.
"This is very special equipment that will help kids and families served here learn and grow. Thanks to the board for honoring the memory of Fran in this way. I know that she's filled with joy," Alan Bernstein said of his late wife.
Choking back tears, Alan Bernstein said the gym was an appropriate space to bear the name of his wife, who he said represented immense dedication and hard work.
"For her, it was all about family, connecting with people, building community and making a contribution, all of which was simply a function of her natural grace and goodwill," Alan Bernstein said. "When she left her career on Wall Street, she was eager to do volunteer work and turn her substantial financial and business talents to BKS. Of course it was later during this period that she became ill. But throughout her suffering, she hung in there and kept on with the work that she felt was so important."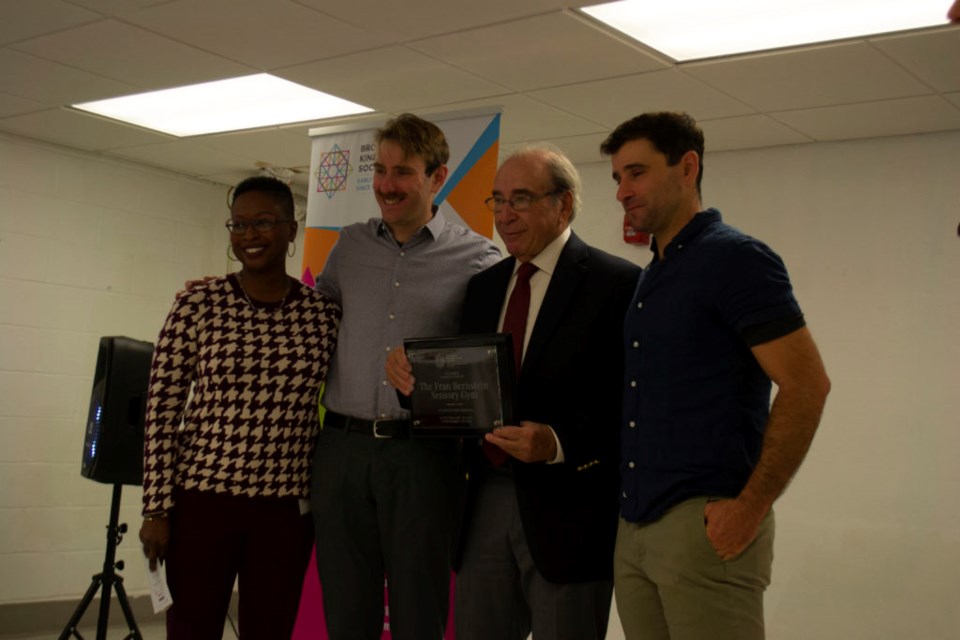 He said she wouldn't relent in her work even when she was reliant on Access-a-Ride to make it to meetings in Brooklyn in the middle of winter.
"Her will was like steel and her heart could not be refused an opportunity to be there until her body gave way, cruelly and way too soon," Alan Bernstein said. "It is fitting that this gym which will serve many will remain to keep the memory of her spirit alive in our hearts and community."