River Birch, Hornbeam, Redbud, and Persimmon are just some of the types of trees New Yorkers can add to their backyard or block thanks to a free native tree giveaway.
New York Restoration Project will be giving away 2,000 trees across the five boroughs in April and May to help the city increase its environmental resilience by providing shade, creating wildlife habitat, reducing temperatures, improving air quality and mitigating storm water run-off.
The native tree species being given out include Serviceberry, River Birch, Hornbeam, Hackberry, Redbud, Persimmon, Eastern Red Cedar, Sweetbay Magnolia, Black Gum, Black Cherry and Swamp White Oak.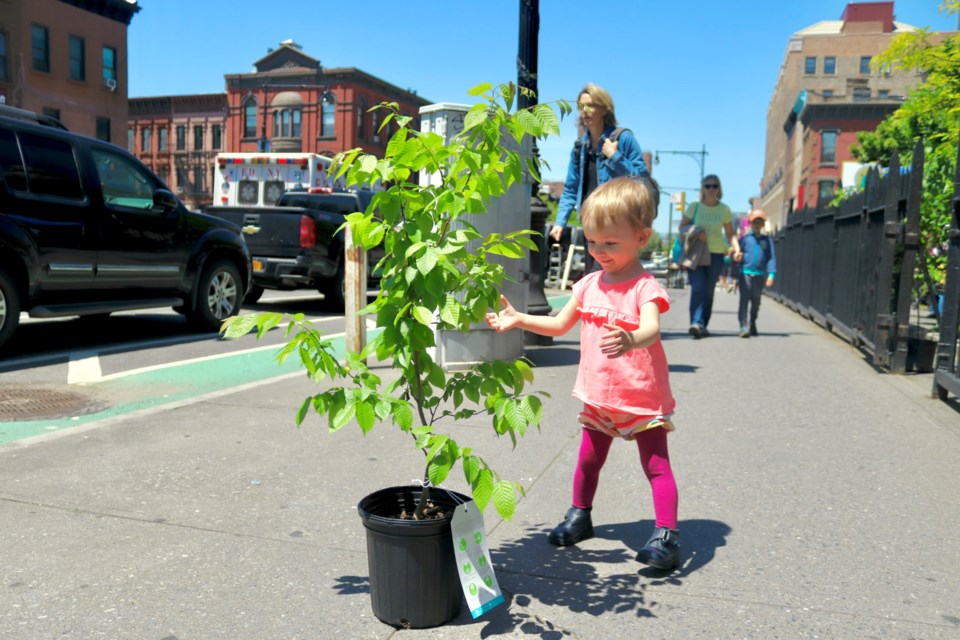 "Too many communities have suffered from a lack of tree canopy for generations and deserve the undeniable benefits of increased shade, reduced temperatures, and cleaner air," New York Restoration Project Executive Director Lynn B. Kelly said.
"An equitable distribution of trees is essential for New York City to confront the climate crisis."
In Brooklyn, NYRP will hold giveaways with partner organizations including Canarsie Wyckoff House Museum on April 16, Greenpoint Library on April 23, Red Hook Farms on April 30 and Flatbush Library on May 14. To register for the giveaways, click here.
Brooklyn Borough President Antonio Reynoso thanked NYRP for the giveaway, saying, "It shouldn't be a privilege for New Yorkers to have clean air to breathe and a healthy landscape to enjoy. Whether it's in our neighborhood parks, or in our backyards, we should all have a greener Brooklyn."