New York, New York, big city of dreams, but everything in New York ain't always what it seems. That's such an ominous line, from a rather ominous song about NYC. But Gotham has a ton of really good things going for it and soon, one of the newest to that list will be Naber.ly, an on demand apartment search platform and cheaper alternative to brokers.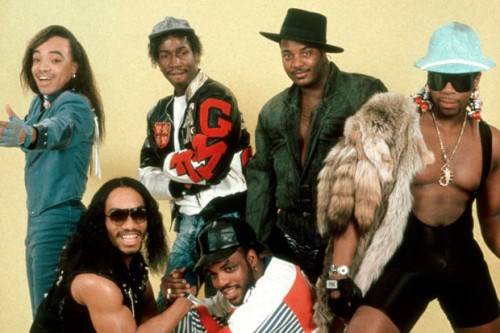 New York City boasts many things to be proud of, from the harmonious and respectful relationship between the NYPD and the city's Black and Brown communities, the always on-time and bargain priced transit system, as well as the humane and caring manner in which we treat our war veterans and rapidly shrinking homeless population. Not to mention the city's near obsession with fixing the streets and roads, religiously filling potholes before homeowners can even voice their displeasure .
I will remove my tongue from cheek, just long enough to say that the city really can be a great place to live. Well, that's until you need to find an apartment and are faced with the tyranny of the realtor and the fifteen percent realtor fee; but that's where Naber.ly (pronounced neighborly) comes in.
Full disclosure, the two people heading up Naber.ly are my friends, and you can catch me in full Dick Burroughs, playing an access attendant in the introductory video. Full disclosure part two, I have no stock options in the company or any other vested interest and they didn't even pay me to be in the video. I'm writing about Naber.ly because it has the potential to be a game changer, especially in Central Brooklyn.
When I first moved to Clinton Hill in the mid 90's, the most effective way to find an apartment was talking to owners and management of brownstones and apartment buildings. They would tell you if they had anything, show you what they had and if you were interested, begin the process of filling out the paperwork. As neighborhoods like Clinton Hill, Fort Greene, Bed-Stuy and Crown Heights increased in popularity, it attracted the attention of bigger realtor agencies that normally operated in Manhattan or Brooklyn Heights. They joined the realtors that were already operating in those neighborhoods, and created an army of realtors.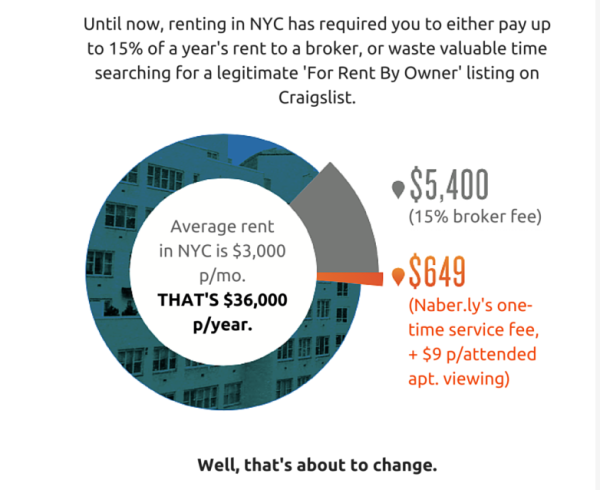 Now it's to the point, where, if you go to inquire about a unit, in a building that looks like a ferrets nest, with a lobby that intermittently smells like a putrid picnic basket, the building owner will tell you to contact their realtor. For the pleasure of renting a super basic, one bedroom apartment in this building, next door to a conspiracy theorist cat lady, you not only deal with the indignity of paying $1750 a month, but you also have to give the realtor a $3150 fee.
It's also the horror stories about bait and switch tactics and pressure tactics employed by realtors, where you actually saw some other apartment online and then the realtor showed you the ferrets nest instead. Now you're in a jam, because you have to move in a week, or your cousin is kicking you off his couch and into the street, while the realtor is applying pressure like Nicki Minaj is viewing the apartment at 4:30p.m., so the unit may be off the market by the end of the day. You cave and take the apartment and kick yourself for the entire length of the lease, while dodging your neighbor's conversation about Obama being a transvestite alien, from Uranus.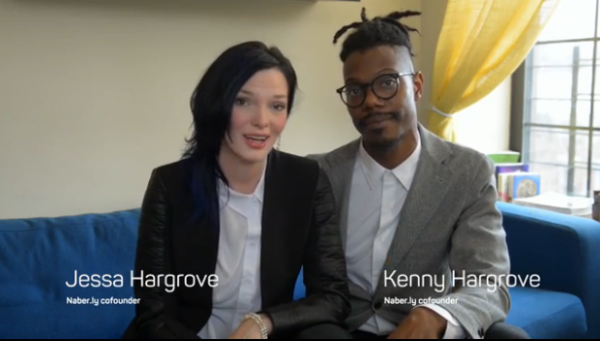 Naber.ly will dead all of that. Co-Founders Jessa and Kenny Hargrove are former real estate agents and current Bed-Stuy residents who truly believe that the experience of finding a new apartment, should be cheaper, less stressful, more honest and between neighbors...hence, Naber.ly.
Now, truthfully, I have numerous friends that are realtors and I suspect that most of them offer value and are incredible resources to their clients, especially if they do commercial rental or sales. But the overall structure of residential, rental real estate, has been primed for disruption for years now-- but not disruption to the broker experience, rather a cannibalization of the broker experience.
Brands like Trulia and Zillow are simply websites with fuzzy photos, that throw inquiries back to realtors, while more tech-focused brokerages like Redfin and Compass (formerly Urban Compass) offer a tech platform to serve potential clients and even extend their service past the lease signing, but ultimately, it's still real estate brokers.
Naber.ly on the other hand, looks to eat that particular broker experience for lunch, which smells like a meal that's been a longtime in the making. Visit their Indiegogo page, to check out their story. It's sounds like the rare crowd funding campaign that can deliver benefit and value beyond the contributor perks by saving you a few thousand dollars next time you're looking for an apartment.