Friday, August 23, The Myrtle Avenue Brooklyn Partnership celebrated the end of their annual Summer Event Series with a 90s hip-hop party including dance battles and live art installation.
The event marked the end of the Myrtle Avenue Summer Series featuring free food, kids activities and live dance battles with It's Showtime NYC (IST). The event also aimed to raise awareness of its "Hate Has No Business Here" campaign created by local business-owner Amanda Neville in summer 2017.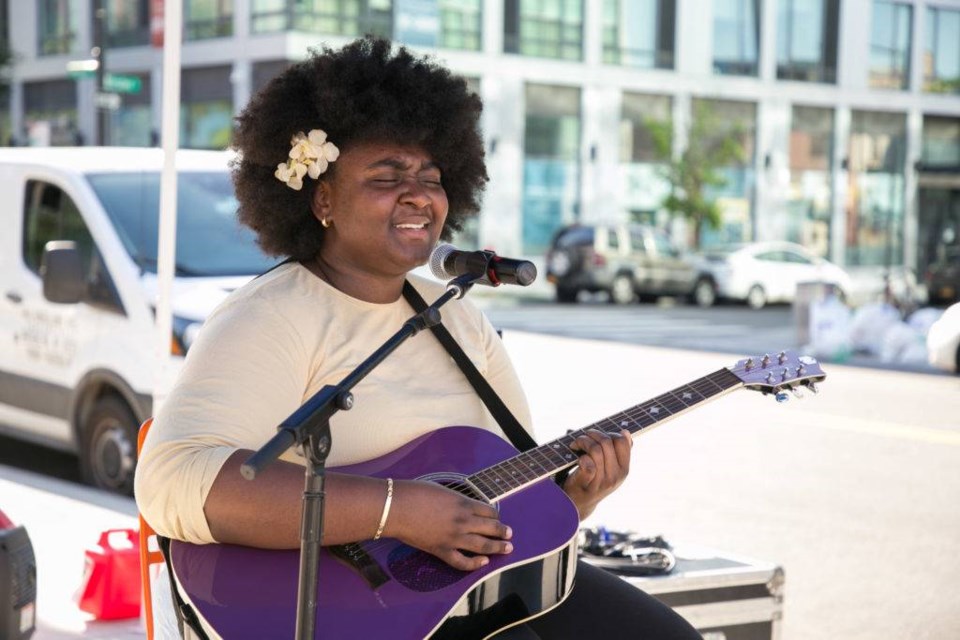 The partnership -- comprised of two entities, the Myrtle Avenue Revitalization Project LDC (MARP) and the Myrtle Avenue Brooklyn Business Improvement District (BID)-- fosters an inclusive vibrant community anchored by Myrtle Avenue.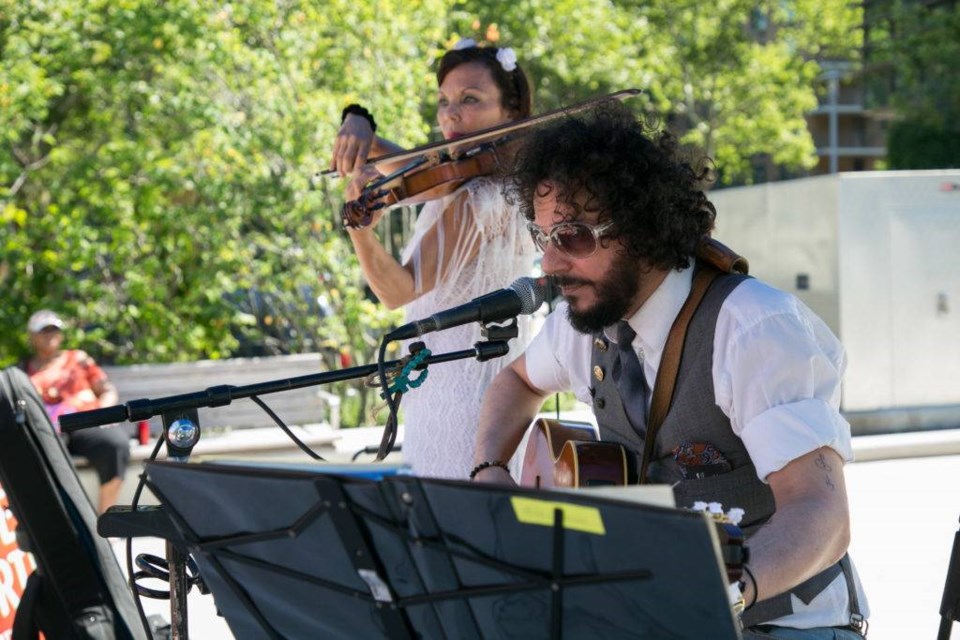 From 5:00pm until 8:00pm, the event, on the fairly new Myrtle Ave Plaza, featured food from local Myrtle Ave restaurants, energetic Brooklyn DJ Zaki booming music and children participating in art activities.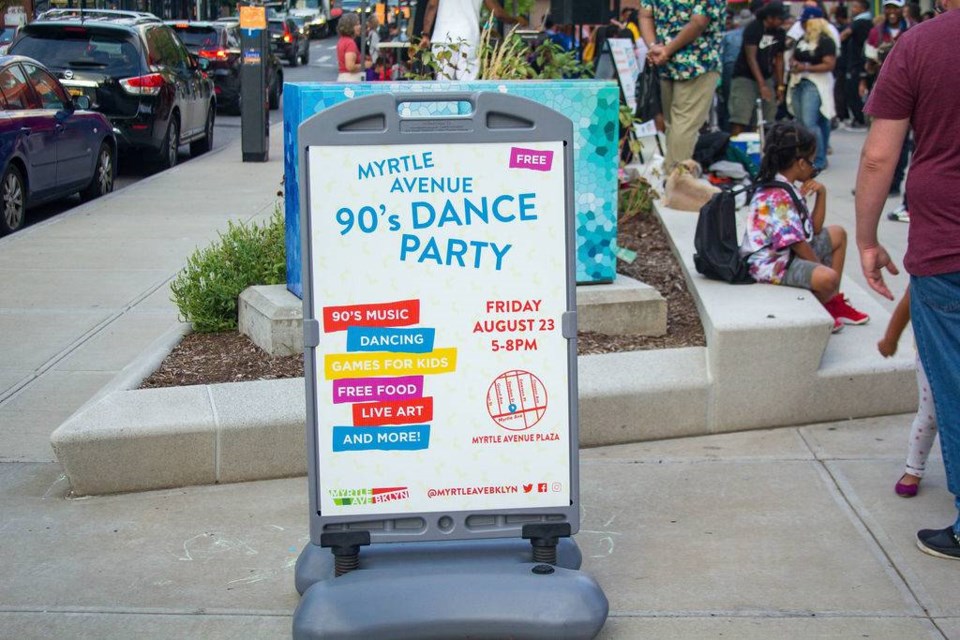 The summer bash featured a live art installation by international 3D street painting and mural artist Anthony Cappetto, known for his 3-D illusion chalk murals.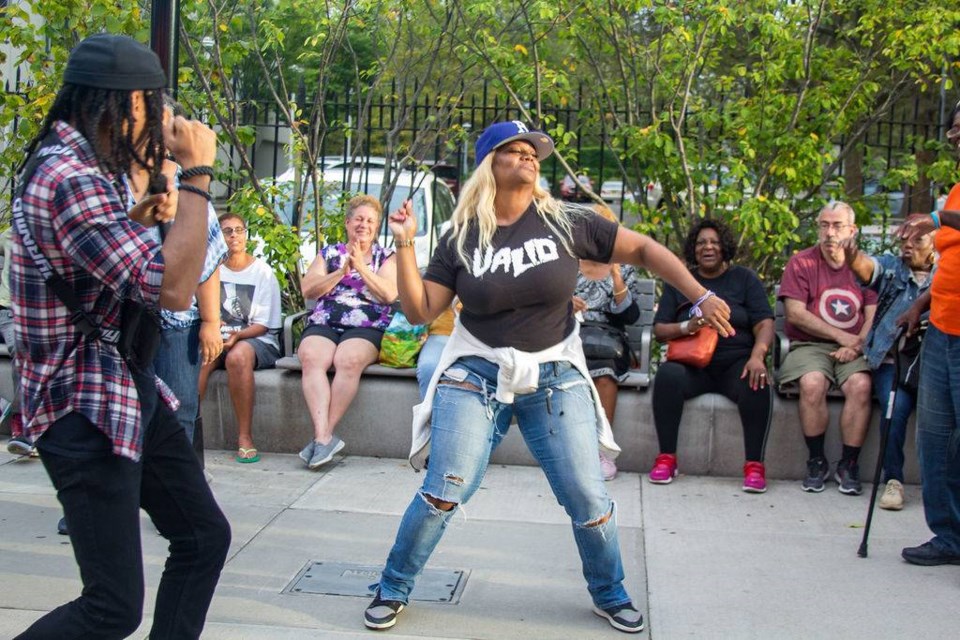 The plan was to create something new and host monthly dance parties that feel like block parties --an opportunity for neighbors to hang out on a summer night together. "Throughout the summer we've gotten so many compliments, myself and my staff from neighbors who are so grateful," stated one of the creators from MABP.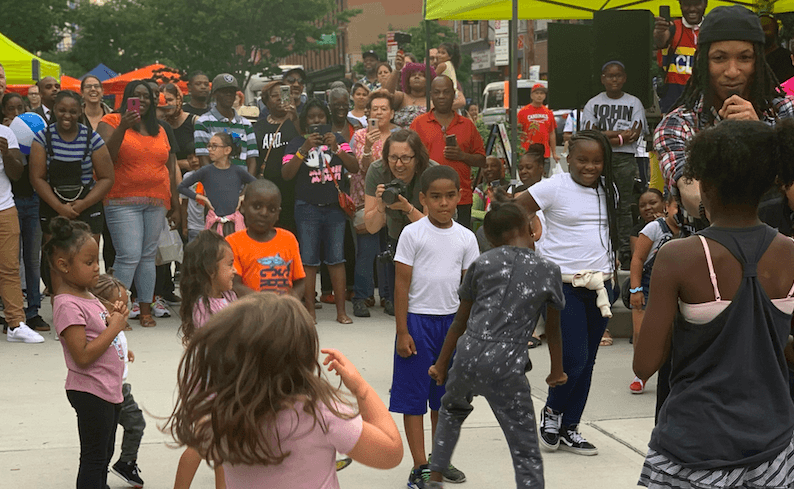 Children skipped around the plaza, filled with excitement for the games and lively music. Some were crouched down sketching on the sidewalk with radiant chalk, while others played floor game boards.
This series was successful, stated a representative from MABP, attracting a total of 3,000 over the course of the summer and featuring a total 50 free events.
"The greatest success of the series is seeing everybody from Clinton Hill and Fort Greene come together," said Chad Purkey, Myrtle Avenue Brooklyn Partnership executive director. "When you're in a space where everyone is gathered, you truly see how diverse the neighborhood is."