State Senator Zellnor Myrie, colleagues and advocacy groups including The Working Families Party and Make the Road New York, held a hearing on Wednesday to demand that public financing for New York State is included and properly funded in the state budget.
Currently, New York's contribution limits lag behind much of the country, said Myrie. An individual can give up to $69,700 to statewide candidates, $19,300 to State Senate candidates and $9,400 to Assembly candidates. This allows big money special interests to wield undue influence on elections, the senator said.
"We need big money out and small donors in," said Myrie, who chairs the Senate's elections committee. "New York has the highest contribution limits in the nation. In one election cycle, you can give more to my Senate campaign than the mayor, a member of Congress and a U.S. senator combined. This is absurd and unacceptable. There is no way to strike at the root of our state's problems and inequities without publicly financed elections."
Under a public financing system, candidates receive matching funds for every small-dollar donation up to a specified limit.
Last week, the Senate majority passed a budget resolution that supports establishing a publicly financed small donor matching system; the State Assembly passed a similar resolution. A move advocates like members of the Working Family Party, which have been mobilizing the progressive forces in Brooklyn and beyond, strongly support.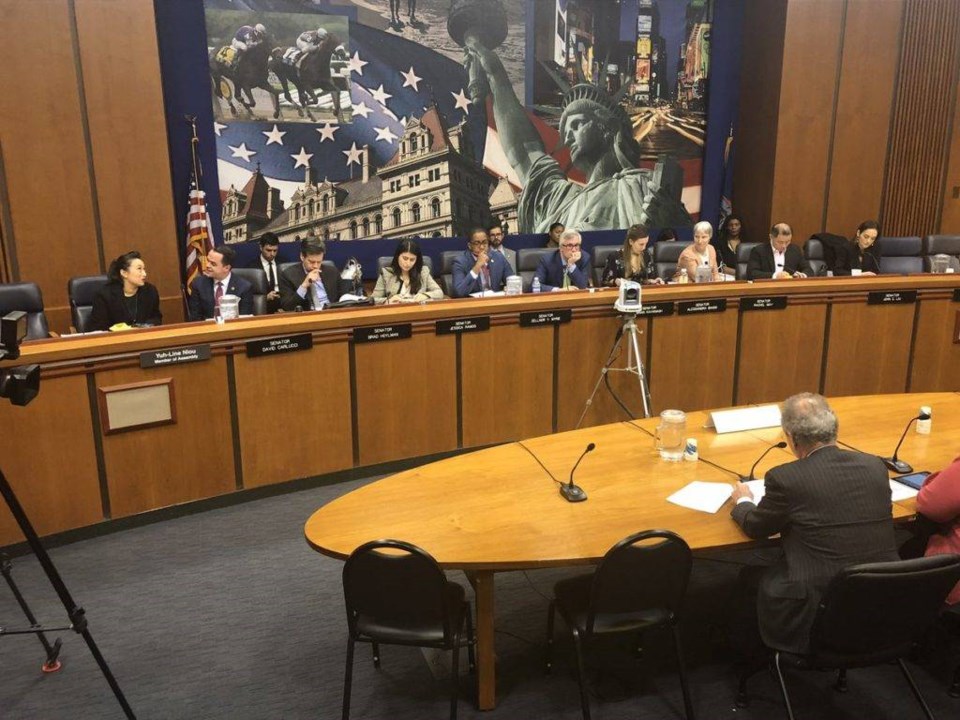 "The Working Families Party has fought tooth and nail for a progressive State Senate because New Yorkers deserve leaders who put working families first, not real estate and Wall Street," said Bill Lipton, political director of Working Families Party. "It's time to take a stand against corporate influence over our democracy. For too long, New York's weak campaign finance system has allowed wealthy donors and corporate interests to influence the political process and drown out the voices of working New Yorkers."
In the 2018 election, according to the Brennan Center, the top 100 donors gave more than the bottom 137,000 donors combined, and small donations amounted to only five percent of total donations.
In recent years, Governor Andrew Cuomo included public financing of elections in the state's executive budget. In his current proposal, each dollar donated up to $175 would be matched 6-1. In addition, campaign contribution limits would be decreased so that a small minority of large contributions cannot dwarf those of average and low-income New Yorkers.
"Passing a reform package with a six-to-one matching system would be a game-changer for New York's democracy," said Javier H. Valdes, co-executive director of Make the Road NY. "It would dramatically increase the ability of members of the communities that we represent to participate meaningfully in state elections—to make their voices heard and to counter the big money that has poisoned our politics. It is a win-win for immigrants and working-class people of color across this state, and it needs to be in this year's budget."
To make public financing a reality, the legislature and the governor must agree to include reforms in the enacted budget, said Myrie. The budget is due April 1.