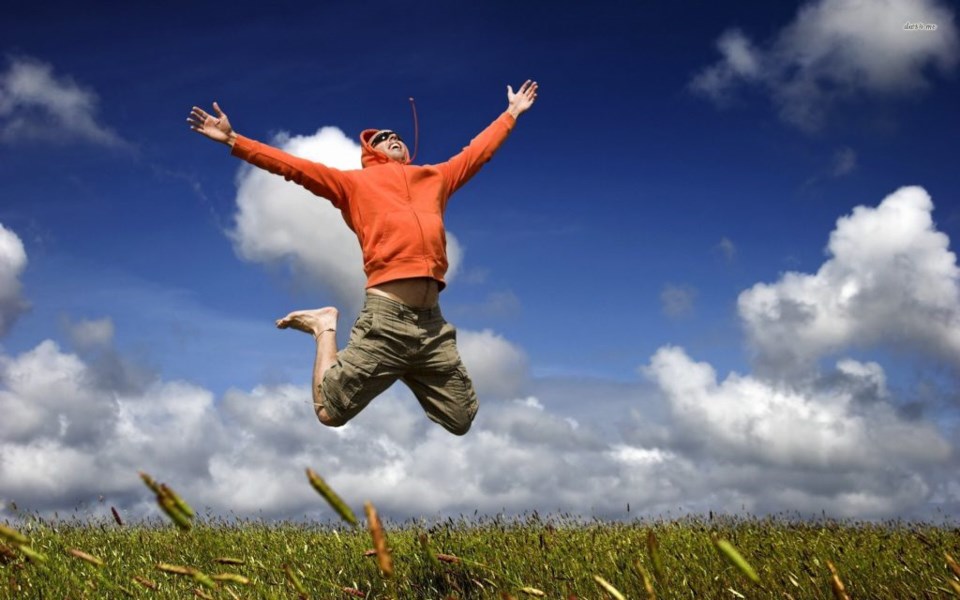 Every morning I drink one liter (36 ounces) of water right after I get up. That's harder than it seems. It's about 6 glasses. After the third I feel like I want to throw up, but I'm halfway there and I keep pushing through until done. Why would I do this? … I read it somewhere on Facebook.
It was just a posting with a link to some obscure website, stating that, if you 1) drink 36 ounces of water every morning, then 2) nothing for 45 minutes, then 3) eat and drink as you would normally do for a breakfast, and then 4) absolutely no drinking or eating for two hours, you will 5) have more energy and prevent all types of disease, from the common cold, to diabetes, and even cancer. Well that last part triggered some suspicion as to the validity of this treatment.
But I'm still doing it! Although I limit myself to step 1. That should at least prevent me from getting the flu, won't you agree? And it actually helps (I think). Not exactly with averting illness altogether. Because, while writing this column, I happen to be sick at home, despite my self inflicted water boarding efforts. But I do have more vitality lately, which makes sense to me.
Water, as we all know, is purifying and it detoxifies. So drinking a lot of it should be good right? I think the general advice is to drink two liters of water every day, in addition to what you would normally drink as far as coffee tea, juice, etc. With my morning ritual I'm halfway there and before I leave home to go to work, I have already gone to the restroom a number of times.
For both numbers if you know what I mean. And I feel cleansed. I feel more alive throughout the day, which in turn makes me less grouchy and with more resilience regarding the setbacks and hurdles that I go through on a daily basis.
I also receive more compliments on my appearance. I love that, because I'm a little bit vain and at the same time I'm sometimes insecure about my looks, especially now that I get older. So if I hear you say: "You look so good lately!" you've found yourself a new best friend.
I attribute all these great benefits to drinking water, but I also started going back to the gym -- about twice a week now, after 2 years of inactivity in this area. This amazing turnaround in feeling better could admittedly also be the result of my workouts.
But who cares. Drinking water is healthy, going to the gym is healthy, so I'm not planning to stop either to test it out.
Yako