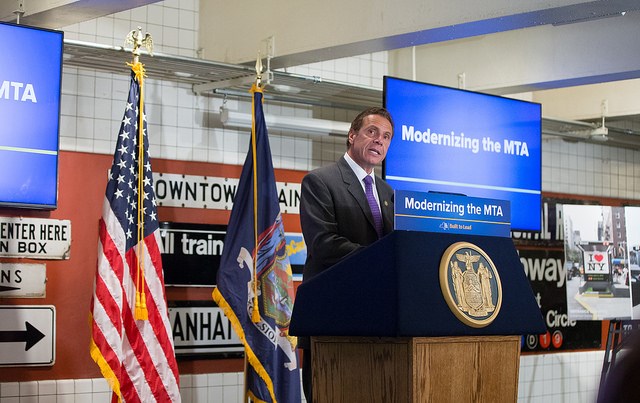 The Metropolitan Transportation Authority is planning for a long list of subway upgrades in hopes of making the iconic train system more modern. In a press conference earlier this month, Governor Andrew Cuomo told reporters at the New York Transit Museum that the new lighting and amenities should be in place by 2020 if the schedule goes according to plan. In a recent article on the subject, the five-year upgrade plan will feature 1,025 brand new subway cars, digital screens, WiFi and USB charging ports for anyone who needs to charge a device on the go.
"The Governor gave the MTA a mandate to implement new, world-class designs as quickly as possible for all new subway cars and that's what you're seeing today — innovation making the lives and commutes of all New Yorkers easier," MTA Chairman and CEO Thomas F. Prendergast said.
Although the technology upgrades will make the ride more pleasurable for some, the ability to charge a device while riding the subway will make it much easier for tourists and locals who need to access a mobile map or a transportation app. The cars will also boast full color digital displays which will help guide riders while displaying vital MTA information as it's updated. In addition to the technology upgrades, the new subway cars will also offer wider subway car doors, which will make it easier and faster for large crowds to board the trains.
Although the modern upgrades plan is still in the proposal stage, there is evidence to suggest that the changes could be intiated within the proposed time frame. In a similar fashion, the MTA debuted a new generation of WiFi-equipped buses on the streets of Queens just a few months ago.
To watch the full Governor Cuomo statement, please click here.