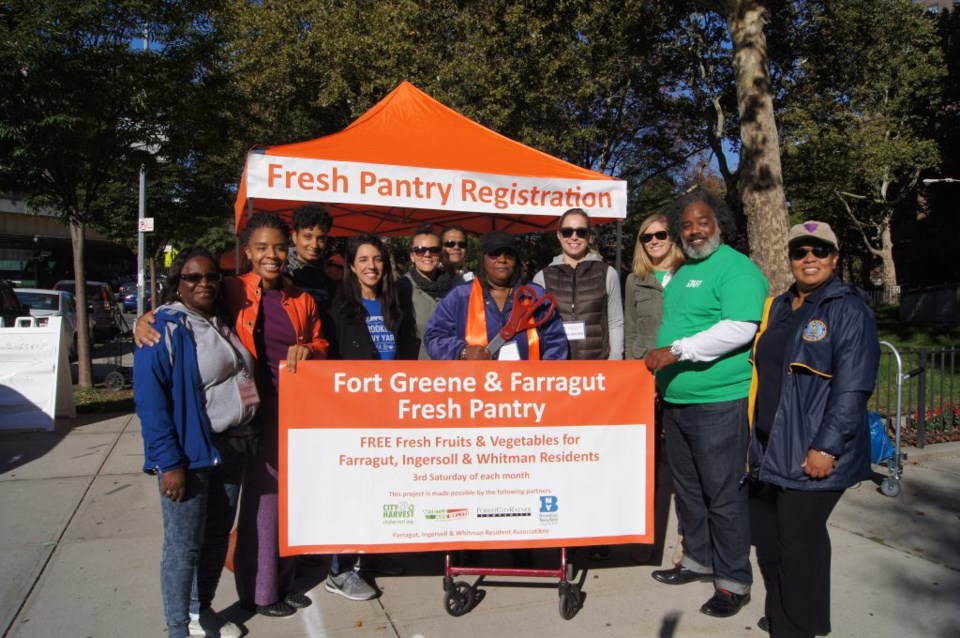 On Saturday, October 17, at 9:00am, at the corner of Navy and Nassau in Fort Greene, City Harvest, the Myrtle Avenue Revitalization Project (MARP), Forest City Ratner and the Brooklyn Navy Yard joined forces to debut the Fort Greene & Farragut Fresh Pantry, a mobile food market that provides free produce to the residents of Farragut, Whitman, and Ingersoll Houses.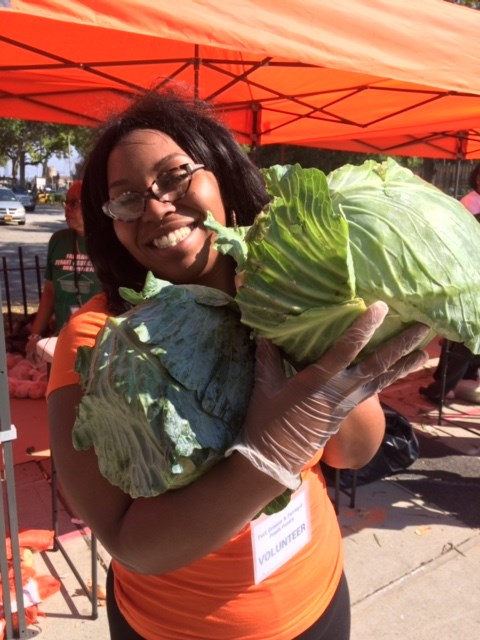 The market was established to fight high levels of food insecurity and meet the need for access to fresh fruits and vegetables. Saturday's distribution included beets, cabbages, cucumbers and corn.
In a one-of-a-kind collaborative model, City Harvest sources and delivers food for Community Partner Mobile Markets and provides training for community partners to manage distribution. MARP is managing all operations of the Mobile Market, recruiting and training volunteers from corporate partners and the local community.
For the next two years, the Fresh Pantry will distribute 8,000 - 10,000 lbs of fresh produce once a month for the next 2 years. Site programming like cooking demos and wellness education will also be a component. There are currently nine bi-monthly City Harvest-operated Mobile Markets across the five boroughs.