Four candidates had their turn on Thursday to present their case to be elected mayor: Shaun Donovan, Quanda S. Francis, Carlos Menchaca and Maya Wiley.
It was the second of six virtual mayoral debates hosted by CUNY's Center for Community Media. The first debate on Jan. 29 featured Eric Adams, Kathryn Garcia, Loree Sutton and Scott Stringer.
An early poll of the more than 30 mayoral candidates showed Andrew Yang with a double-digit lead in popularity and name recognition over his Democratic rivals. The poll was taken in late January before Yang made a few blunders, including his tone deaf admission about escaping from the city during the COVID-19 lockdown.
However, Brooklyn Borough President Eric Adams and New York City Comptroller Scott Stringer hold significant fundraising leads. They were the only two candidates to earn public matching funds in the latest round of campaign finance reporting.
Grading de Blasio on vaccine distribution
At Thursday's forum, the candidates slammed Mayor Bill de Blasio's rollout of the COVID-19 vaccine. Recently city data found that New Yorkers in wealthy, mostly white, ZIP codes were fully vaccinated up to eight times the rate of predominantly Black, low-income neighborhoods like East New York.
"I would give this administration an R, for racist, for this vaccine response," said Donovan, a former Housing and Urban Development secretary for former President Barack Obama.
He mentioned his personal relationship with President Joe Biden and Dr. Anthony Fauci, Biden's chief medical adviser. If elected, Donovan said he would work toward developing 15-minute neighborhoods, in which everyone lives a short walk away from places to buy fresh food, parks, and good schools.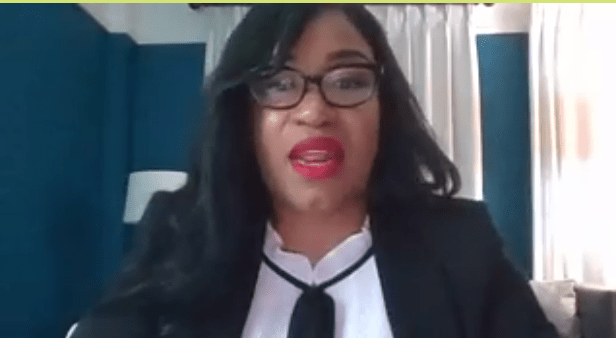 "I would give the current administration an F," said Francis, an accountant and president of fintech firm Sykes Capital Management. "They don't understand the communities they serve."
A big part of the administration's failure stems from not disseminating information in low-income communities of color about the risk factors of COVID-19 and where to get vaccinated, she continued.
"This mayor, this administration failed," agreed City Councilmember Menchaca, who represents Brooklyn's 38th Council District, adding that the administration neglects to work closely with community organizations to get the word out about testing and vaccines.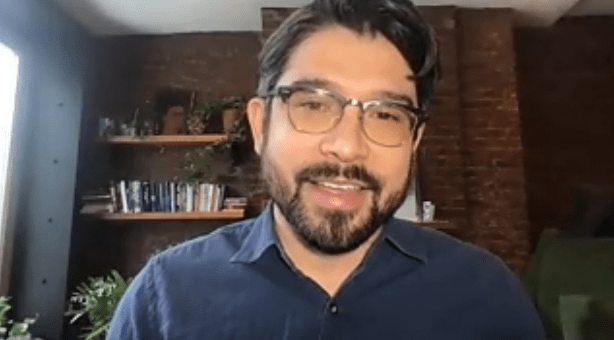 Like the other candidates, Wiley, a civil rights attorney who served as de Blasio's top legal counsel, also gave the administration a failing grade. She underscored that everyone saw this coming.
"We had time. We knew in advance that vaccines were going to come - even when we didn't know the exact date," she said, noting that a Black Baptist church in central Brooklyn was able to test 500 people in just two days after convincing city officials to authorize it to administer tests.
"The vaccine distribution failed to include faith-based leaders and community-based organizations," she continued.
Police reform
As democrats push for police reform, the moderator asked the candidates how they would balance defunding the police with concerns about a spike in violent crimes.
"Start by putting the public back in public safety," Wiley, a former chair of the Civilian Complaint Review Board, the city's independent police oversight agency, responded.
She called for more civilian involvement, from government and communities, in setting policing priorities.
Menchaca, a strong advocate of NYPD defunding, said the city should dispatch more social workers to help the mentally ill and homeless population instead of sending more cops into the subways in response to increased assaults by mentally ill individuals.
Ranked-choice voting
New Yorkers will find a new procedure at the polls this year when casting a ballot in the mayoral primary election. Ranked-choice voting allows voters to rank their preferred candidates on the ballot from one to five.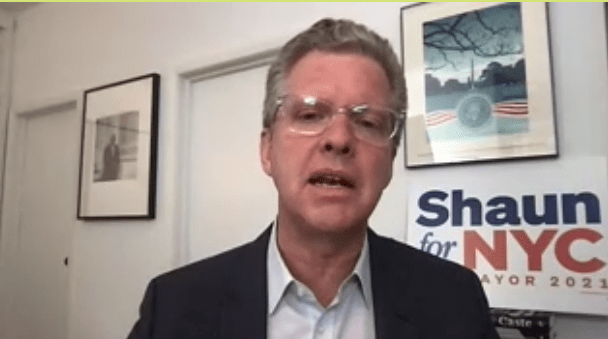 Three of the candidates (Wiley needed to leave the forum early) supported ranked-choice voting, but declined to talk about their strategy.
"It increases democracy by encouraging more people to vote, and it gives candidates who might not otherwise be heard in our city a chance to get elected," Donovan declared.