As Breast Cancer Awareness Month approaches in October, health professionals nationwide are raising awareness of the misconceptions and realities of the disease.
Dr. Vivian Bea, chief of breast surgical oncology at New York-Presbyterian Brooklyn Methodist Hospital and assistant professor of surgery at Weill Cornell Medicine, has dedicated her career to helping the women of Brooklyn.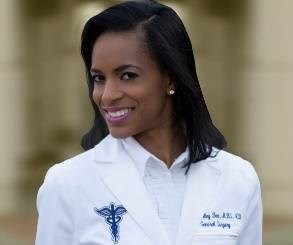 "I was attracted to breast cancer work because of the ability to work with women, the ability to work with a disease that you can make strides in every day, a disease that instills women with a hope to live," Bea told BK Reader.
Bea's mission is to reduce breast cancer mortality rates by educating women in Brooklyn communities, especially women from minority groups, about being proactive with their breast health.
Nationwide, the breast cancer mortality rate is 40% higher for Black patients compared to white patients. In New York City, this inequity has worsened over time, increasing from 19% to 27% between 2005-2014.
Importance of screenings
The COVID-19 pandemic will likely amplify these disparities, Bea said, as many women did not receive regular screening programs nor were they able to continue clinical trial participation during lockdowns.
To ensure women still received the healthcare and support they deserved, Bea has started working with local churches and community organizations to raise awareness of breast cancer and the importance of breast screenings.
"Women who are diagnosed with breast cancer did not ask for a breast cancer diagnosis. Nobody asks to be put in that position," she said.
"The women that I take care of could be my mother, my aunt, my sister, or my friend. It is vital for me to provide all women with treatment strategies that will give them a fighting chance."
Bea's focus has been on exposing misconceptions and myths about breast cancer, as well as offering women guidance on prevention, the latest treatments and survivorship rates. She said misconceptions were highly common, with many strongly believing a breast cancer diagnosis was a death wish.
She said there were many health injustices and inequalities that Black and Brown people faced, and at times there was also a mistrust within the community. "That is why I am so thankful that I can connect oftentimes to the Black community and can provide them with excellent care and be culturally sensitive and address their specific concerns."
Dealing with diagnosis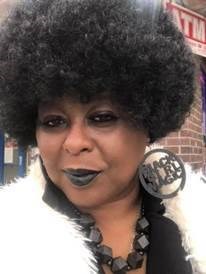 Bea's patient Tracy Tomer, a lifelong Brooklynite working as an NYCHA community liaison, started seeing Bea this March. "I've always been one of those women who was afraid of getting a mammogram. I feared it would be painful and invasive. And I was terrified that I would get bad news," Tomer said.
But on feeling a lump in one of her breasts, Tomer knew she had to receive a breast screening. That screening revealed Tomer had an advanced stage of breast cancer.
In June, Tomer underwent a single mastectomy and has recently started six-week-long radiation sessions. Her closest family, including four children and five grandchildren, have supported her throughout her cancer journey.
"I've always been the person to help others, and now I have to let others help me," Tomer said.
Recently, Tomer has taken up crocheting and she made facemasks for the Brooklyn Methodist nurses and staff as a thank you for the care she was receiving. As a Black woman with advanced cancer, Tracy is fighting a number of serious odds, but with Bea's care, she continues to stay positive.
Bea urged all women aged forty and over to get a mammogram each year and stay on top of their breast health.