Public Art-- specifically murals in Brooklyn-- typically serves a few functions: Murals can be a community or cultural marker letting you know what neighborhood you're in (BedStuy, Little Caribbean etc.), or a monument to honor the legacy of local icons (Notorious B.I.G. anyone?).
However, there's one key element of a mural that isn't always visible to the naked eye: the people behind these vibrant works of art. From conception to demolition, here's the first of a three-part story of how one neighborhood tackles it all as told by the curator, the community and the creative artists.
The Curator
For Brooklyn artist, advocate and art curator, Jeff Beler, timing is everything.
Beler, "The Mayor of Washington Ave," as some have called him, is the founder of two major mural projects: The UnderHill Walls and Washington Walls. Both installations were a big-picture goal for Beler during his past seventeen years as a Prospect Heights resident.
The early stages of his career were a mix of street art and background design work on film sets. Using his creativity brought light to one of the darkest times for the artist who lost many friends and fellow artists at the height of the AIDS epidemic in NYC.
His creative spark inspired him to pursue his first mural work covering a vacant lot that sat empty for years.
"I saw the green barricades go up after the building caught fire and thought that's a great canvas!" Beler said.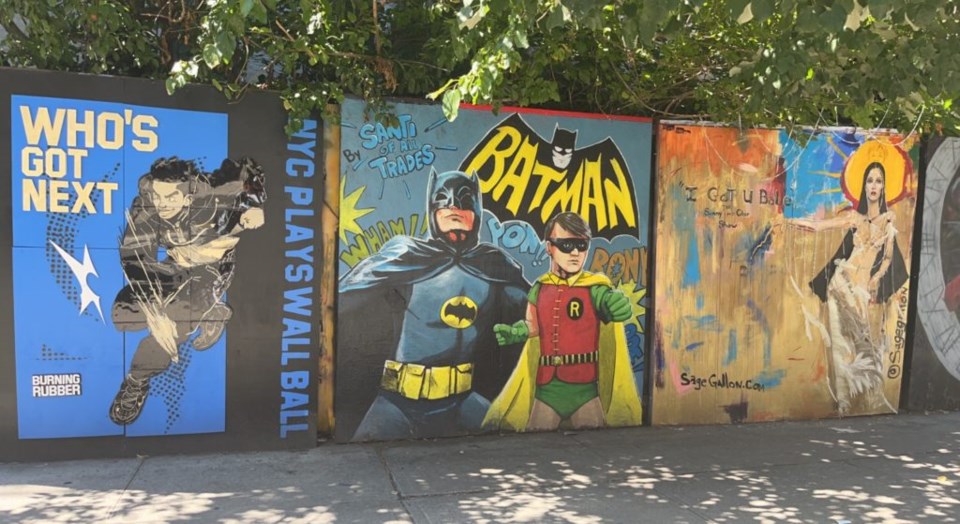 After several months of what he describes as tons of "dead-end emails," the property owner finally gave him permission to create the murals. "He thought it was pointless since they were starting construction on the site in a week but I didn't care," Beler said. "I got some big names involved in the work, and it stayed up for an entire year!"
His next project, UnderHill Walls, has been a labor of love for the curator and the dozens of artists he's commissioned since 2015. The stretch of seventeen 8 x 8 wooden panels, surrounds an unoccupied building at the intersection of St. John's Place and Underhill Ave. The public art installation is preparing for its fourteenth installment with a new theme, more artists, and a community curious to see what will replace the current colorful murals.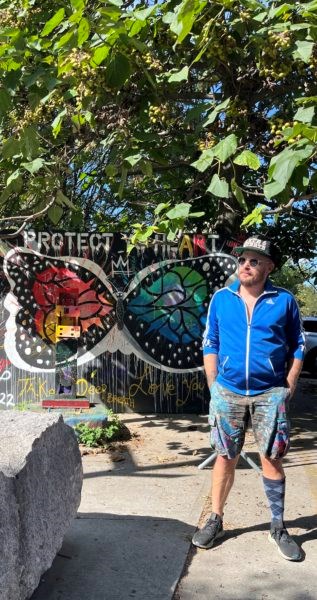 Washington Walls, which launched earlier this year, is Beler's newest addition and covers what was deemed an "eyesore" at the corner of Washington Ave. and Park Place. Unlike UnderHill, this mural site doesn't have a theme and currently features a mix of everything from emerging and established artists. 
Beler's ability to see creative potential in some of the urban decay or development transitions of Prospect Heights is a task that comes with just as many challenges as rewards.
At times, sharing the walls becomes a tug-of-war between the muralist and graffiti artists: "Our murals have been tagged up by graffiti artists who aren't exactly fans of the finished artwork or find the attention this work gets unfair." Beler adds, "With respect to all artists who strive to leave their creative mark, we've had to and will continue to learn how to coexist."
The mural project cycle also presents unique challenges due to seasonal weather changes and little or inconsistent funding. UnderHill Walls goes under new mural installations in May and October. "The warmer weather seasons are a great time to bring people out, which drives foot traffic to the murals, however, rainy weather can put a snag in any timeline." He adds, "Harsh winter seasons also create blocks in how artists can continue to make money."
Beler starts the process months out by organizing a team, creating a theme, and coordinating artists, many of which also have full-time jobs.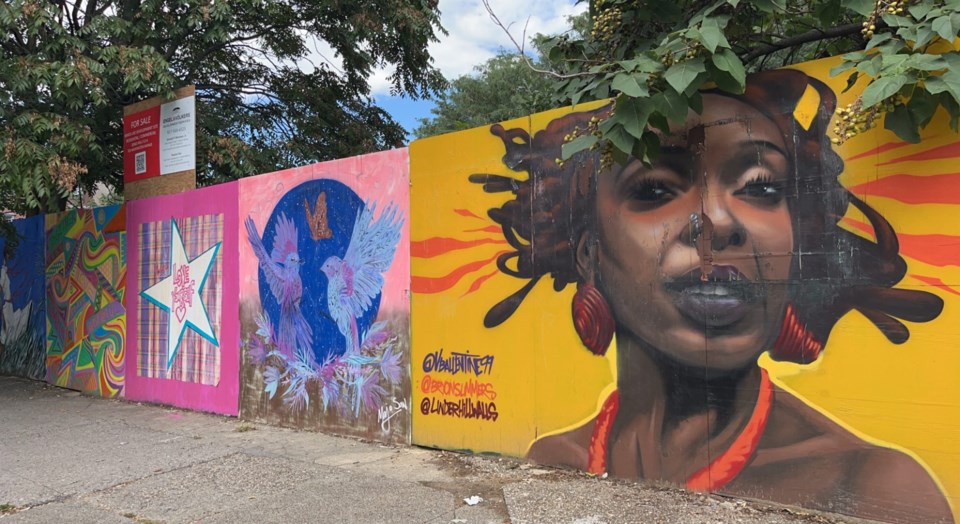 Beler is seeking grants, long-term funding and operational support to expand his one-man team into a functioning resource for street artist development. "Except for paint donations, the murals come out of our own pockets and the time we invest in the work," he said.
Beler also hopes to acquire more mural sites in Brooklyn, and create more opportunities for BIPOC artists, particularly women. "The mural space and public art space is practically run by white male artists, I would like to be part of the change in supporting a women-led artist collective," Beler said.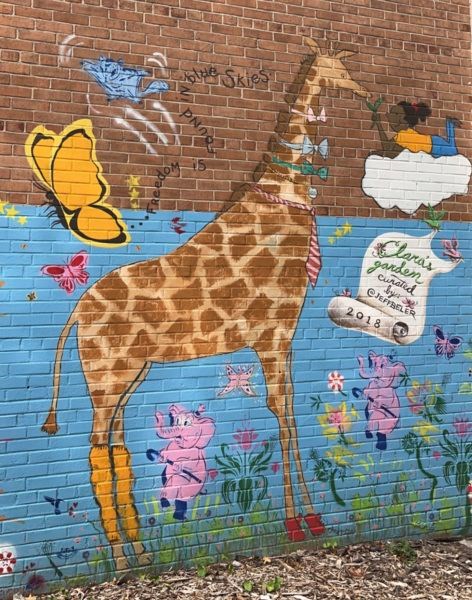 He is still amazed at the attention the murals have gotten in the last few years. Most notable is Clara's Garden, his collaboration with P.S. 9, an elementary school in the neighborhood. He was asked to design a garden as an outdoor memorial tribute for Clara Ely, one of their students that passed away. The work came together so beautifully that the school asked him to curate a mural project for the entire building. Beler brought tons of local artists onboard with artwork covering the entire exterior of the school, basketball court and playground. The project took two years to design and continues to get additional touches for the upcoming school year.
What's next for the "Mayor of Washington Ave" and his diverse communities of artists? New art for starters, with both UnderHill and Washington Walls slated to have new murals activated in early fall.
He is also excited to be a part of CraftPalooza, a celebration of Brooklyn culture through the lens of street art, music and fashion. The free event takes place October 22, 4-11 PM and is a first-of-its-kind collaboration between Underhill Walls and HealthJox Foundation, Inc. a nonprofit focused on healthy minds, bodies and environments. The event takes place at the Tillary Hotel Brooklyn at 83 Flatbush Ave. and features a lineup of curated art, a silent auction, live performances, spoken word and a fashion show. Eventbrite registration is now available.
"Every day is a winding road, but I have a responsibility to represent the artists and this community." He adds, "it makes it all worth it in the end."
Stay tuned for part 2 which highlights the next key element of the Prospect Heights public art space - the COMMUNITY.