The wait is over. Governor Kathy Hochul and New York City Mayor Eric Adams on Monday announced the completion of Nevins Street Apartments, a mixed-use housing development with 129 affordable apartments, including 78 supportive homes and 6,000 square feet of commercial space, located on Nevins Street between Schermerhorn and State Streets in Downtown Brooklyn.
The development, which encompasses two buildings, includes the substantial rehabilitation of an existing building originally constructed in 1912 as a single room occupancy residential facility by the YWCA for single women.
Over the last 30 years, the Institute for Community Living has operated the building as an Office of Mental Health licensed transitional housing facility. The redevelopment converted the existing single rooms into self-contained apartments.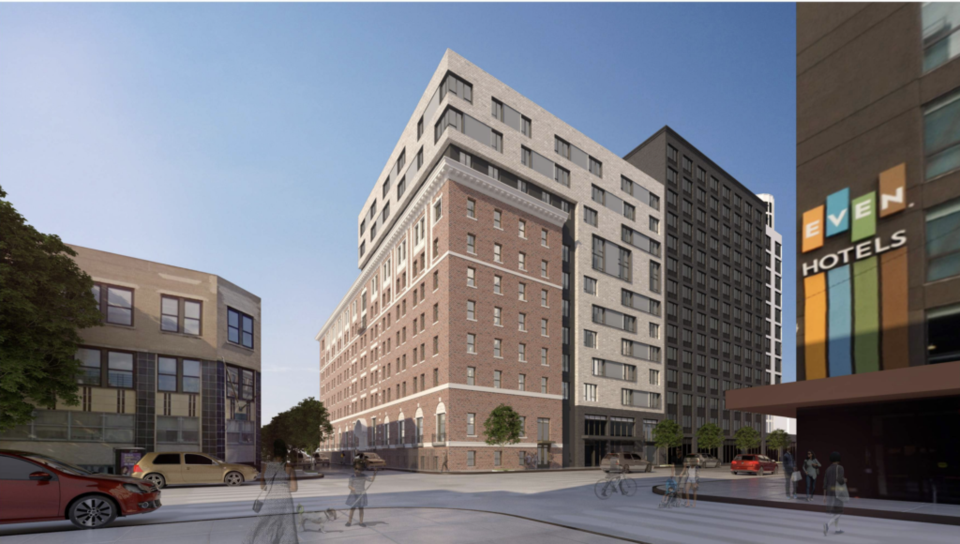 "This project represents exactly what we need more of in New York City: collaboration between city and state to provide affordable homes for families in shelters, New Yorkers struggling with mental health challenges, or veterans who have served our country bravely and need a place to call home," said NYC Mayor Eric Adams whose support for the project started while he was Brooklyn borough president.
The new development is part of Governor Hochul's sweeping new $25 billion, five-year, comprehensive housing plan that will increase housing supply by creating or preserving 100,000 affordable homes across New York, including 10,000 with support services for vulnerable populations, plus the electrification of an additional 50,000 homes.
"New York is committed to tackling the housing crisis with transformative projects like Nevins Street Apartments that drive neighborhood revitalization and provide New Yorkers with the support and stability they need to thrive," Hochul said.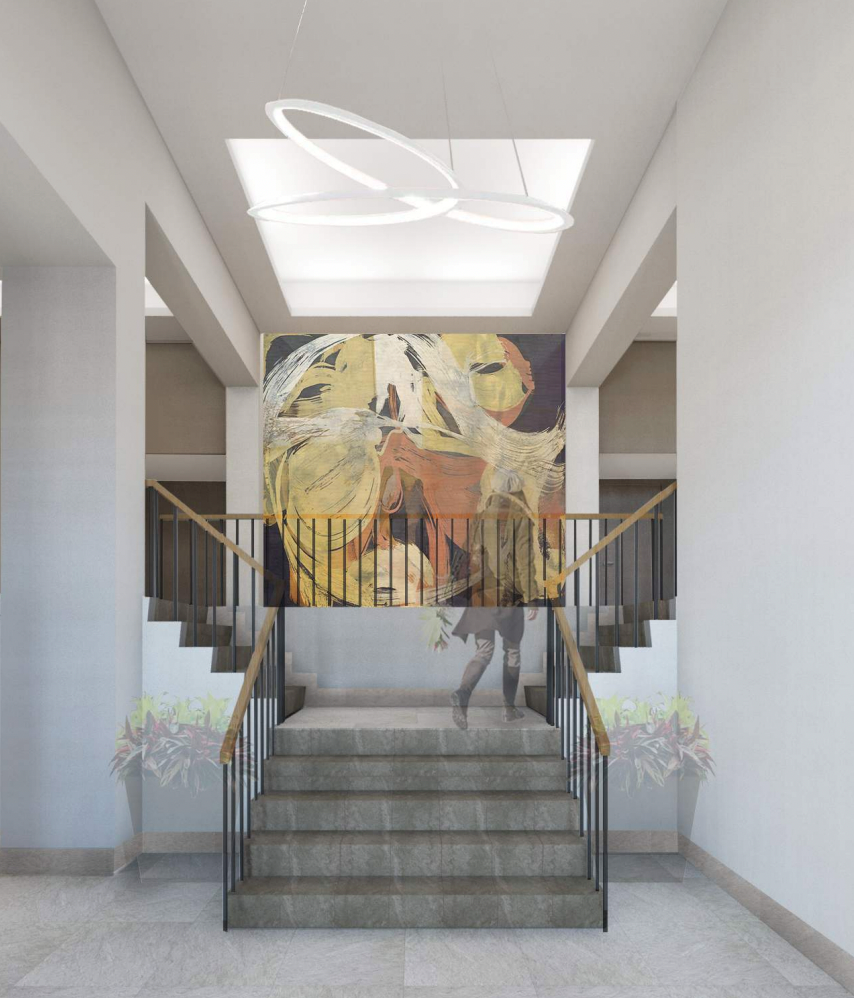 Amenities include common laundry facilities, 24/7 front desk security, a community room, a gym and yoga room, a computer lab and a classroom. The developer is the Institute for Community Living.
"The pandemic has hit Central Brooklyn hard, and we must all do everything in our power to get the people who live here through these challenging times," said Rep. Hakeem Jeffries. "The Nevins Street Apartments will bring affordable housing and good-paying jobs to Downtown Brooklyn, and I thank Governor Hochul and Mayor Adams for their leadership. It is a big win for our borough."
Of the 129 apartments, 78 are reserved for formerly homeless individuals, veterans, young adults, and individuals recovering from a substance use disorder. The remaining apartments are affordable to households earning at or below 60 percent of the Area Median Income. There is one apartment reserved for a superintendent.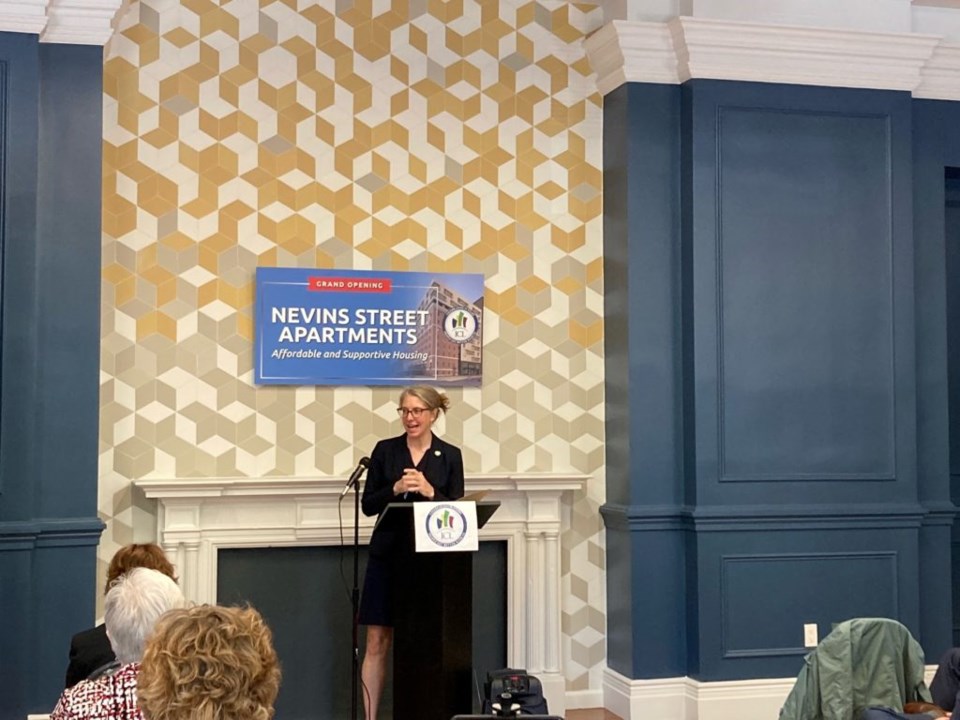 Residents will have access to the Institute for Community Living's comprehensive onsite support services including counseling, parenting and life skills, family reunification and stabilization, health education, social and recreational services, and linkage to community services.
"The Nevins Street Apartments serve as an example of what should be kept in mind as new developments are being planned for and built in communities in dire need of affordable units," Brooklyn Borough President Antonio Reynoso said. "All developers should be thinking this comprehensively when planning the future of city housing."