The course prepares girls of color, who are particularly underrepresented in specialized high schools, for the new SHSAT that the NYC Department of Education launched last October.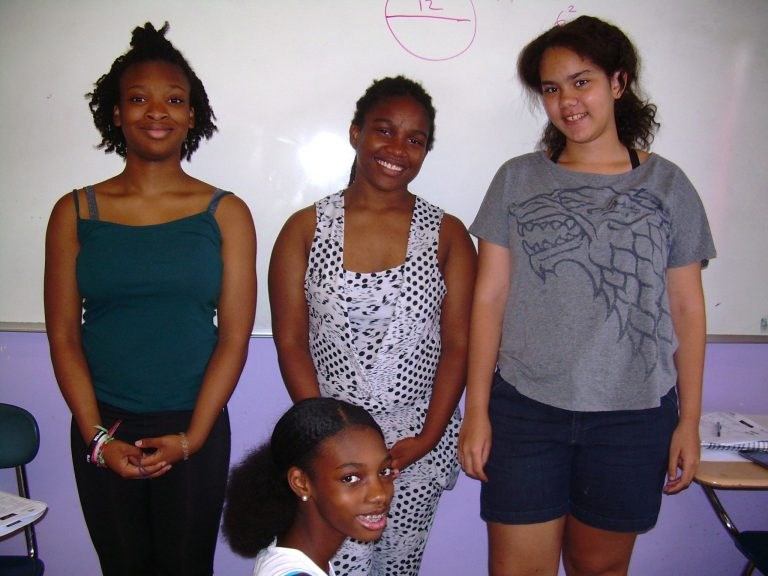 Diversity and excellence - that is the mission of Helicon, Inc., the Mathematics Resource and Support Center for women and girls. In partnership with the Learning Tree STEM-Arts School, the nonprofit will be conducting its second annual Specialized High School Admissions Test (SHSAT) Prep for 50 rising eighth grade African American and Latina girls this coming spring, summer and fall.
The situation for girls of color in the "Elite Eight" high schools, the top NYC high schools that rank among the nation's most competitive and demanding institutions and that admit students based solely on their scores on the (SHSAT), is dire. Recent data from the the New York City Department of Education shows that of the 15,509 students enrolled in these specialized high schools, 6,487 (42 percent) were female and 9,018 (58 percent) were male; 648 (4 percent) were African-American and 955 (6 percent) were Hispanic.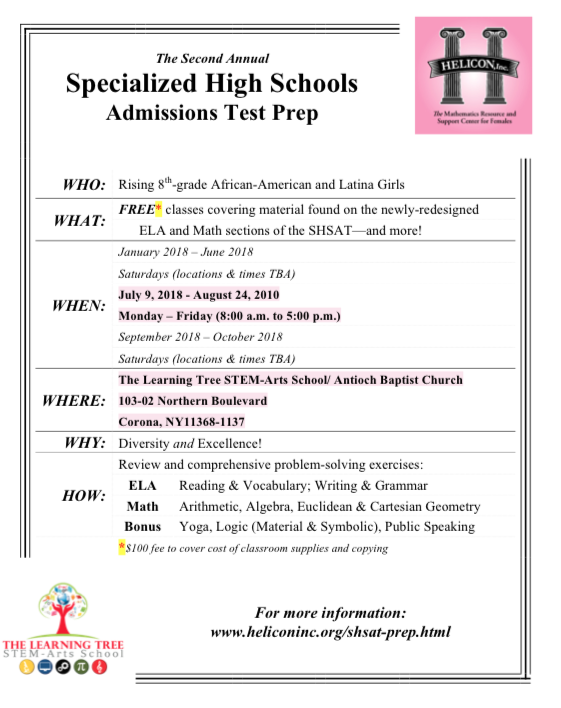 With its second annual SHSAT prep course, Helicon Inc., which was founded in 1999 to help women and girls learn the math skills and numbers-related disciplines needed to achieve their academic and professional goals, seeks to redress those disparities.
The SHSAT prep class takes a comprehensive approach, covering material found on the newly re-designed English Language Arts including reading, vocabulary, grammar and writing, and Mathematics which includes arithmetic, algebra, Euclidean and Cartesian geometry. This year, the second of the initiative, the program has been lengthened to a full day to include enrichment activities such as yoga, logic and public speaking. In the spring, the day-long SHSAT prep classes will be held on Saturdays. During the summer months, the program will take place from Monday through Friday. The class schedule will revert again to Saturdays in the early fall.
Interested students and parents can learn more about the program on the Helicon, Inc. website and see a variety of YouTube math presentations by some of last year's participants.