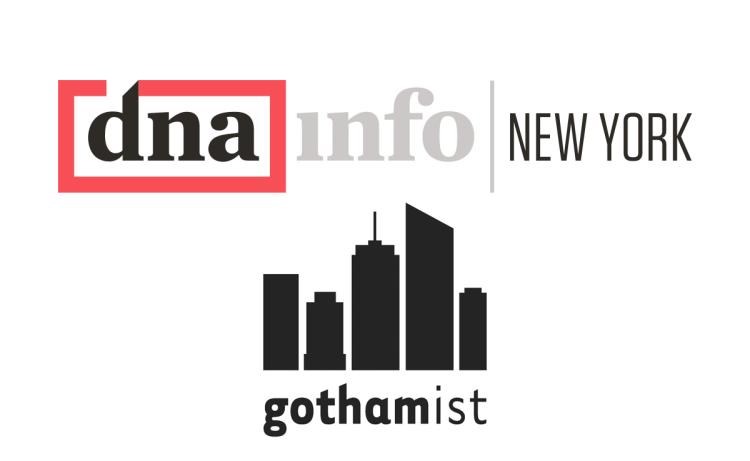 Dear Brooklyn Readers,
As some of you may have heard, hyperlocal news just took a major hit last week with the sudden closing of DNAinfo, Gothamist and its sister sites in California, Chicago and Washington, DC. The sites' owner Joe Ricketts, a Trump-supporting billionaire and also owner of the Chicago Cubs, shut down all of the sites after the company's NYC-based writers voted to unionize.
It seems the desire of DNAinfo's writers to attain something basic like, umm, I don't know-- a living wage-- was the straw that broke the camel's back. For Ricketts, profits in hyperlocal already were thin and getting thinner... And so Ricketts did what most billionaire business owners do when their money trees start bearing less fruit-- he cut it down.
"DNAinfo is, at the end of the day, a business, and businesses need to be economically successful if they are to endure..." said Ricketts. "I'm hopeful that in time, someone will crack the code on a business that can support exceptional neighborhood storytelling, for I believe telling those stories remains essential."
So, for the past few days, between the writers losing all of their clips (Ricketts initially erased the last two years of stories, but reportedly, they have since been recovered) and the nation losing a respected local news outlet, the news community has been quaking around what it assumes is the possible end of widespread hyperlocal news reporting. And everyone is #smh and #omg and oh-so-sad.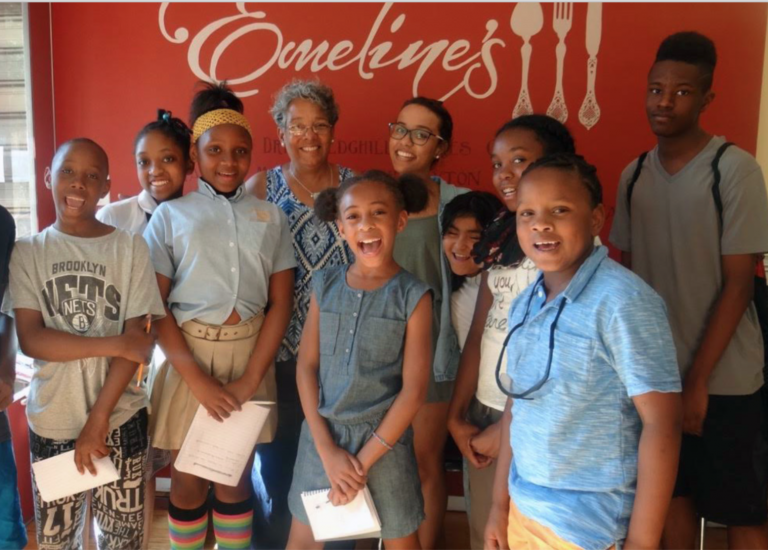 Me? Well… not so much. I don't believe this is the end of hyperlocal reporting any more than the shuttering of Blockbuster Video was the end of movie rentals. (Hello, Netflix!) Because one thing I learned in 8th-grade physics class is that energy is never lost; it is only transferred.
One of the reasons I chose journalism as a field of study was because of my passion for writing, community and storytelling. I teach all of my writers to treat every reported story with the gravity of someone creating an historical record-- particularly as the city gentrifies. Therefore, the fact that all of those DNAinfo stories on the community were so quickly erased was appalling to me! Much like gentrification, the cavalier erasure of people's history, culture and stories in the name of money... personally, that's a sore spot for me.
For three years prior to launching BK Reader, I was the Bed-Stuy editor for AOL's Patch, one of the first, national hyperlocal ventures to launch in the late 2000s. While at Patch, every week, I received email directives from their corporate office in SOHO to do things like "always place crime stories first in the newsletter;" or "focus more on hard news and less on editorialized topics, like gentrification" or "put up this attached pre-written story about Heidi Klum's new movie," or because Easter was around the corner, "write about local Easter egg hunts." The problem is, while those stories may resonate for a certain demographic in Madison, WI or Dayton, OH… Bed-Stuy residents were far less interested.
Underserved neighborhoods in Brooklyn were weary of the constant, one-note reporting of violence and crime in their neighborhoods, as if those were the only newsworthy occurrences; they were, in fact, deeply interested in how gentrification was impacting the affordable housing stock; and they could give two sh**s about a Disney movie featuring Heidi Klum or Easter Egg hunts in neighboring Park Slope, because Park Slope to Bed-Stuy residents is an entirely different world.
I understood these nuances, because this was my community-- the community I'd lived in for the past 20 years. (In the same way that only a NYC resident would know to pronounce Houston Street "How-stun") Missing these nuances disconnects the outside surveyor from the authentic local which is reflected in advertising buys.
The inevitable truth is, local does not scale.
Corporations are about efficiency, standardizing practices and economies of scale, which go against everything that local customization and block-by-block reporting embodies. The field of local reporting is, at its heart, a grassroots community service model. To survive in this field right now as an independent local news publisher, one must have a passion for the health and well being of its community beyond just profits.
Indies are out here with half the resources, doing twice the work while delivering local content for free every day. But to survive, local independent news sites need your support in the same way mom-and-pop coffee shops do after Starbucks moves in next door. This critical support entails sharing news tips, sharing the stories published, sharing the site with others and patronizing the local businesses that spend their small budgets on advertising to try to reach you (Yes, I said it! For small businesses, advertising is not easy in the same way it is for the Taco Bells and Chevrolets and Citibanks of the world).
So is local news dying? The answer is, no. As long as there are computers, Wifi, cell phones and communities, there will be citizen journalists. However, the caliber and content of that journalism will depend on what you, the residents, value.
Do you value authentic, quality local reporting? Do you value healthy local economies? Do you value the messenger? And more importantly, does the messenger value you? You decide.
Sincerely,
Zawadi Morris, Publisher
BK Reader