Dave & Buster's opened its second Brooklyn location on Monday, May 9, joining a smattering of other stores and restaurants taking residence in the Atlantic Center.
"We're excited to open this new Dave & Buster's at The Atlantic Center," says General Manager Steve Friedl in a press release. "Brooklyn continues to bring all walks of life together, and we are thrilled to be a must-stop destination for the community and visitors."
Inside the restaurant-arcade-sports-bar's 34,500 square feet, guests can find around 125 different arcade games, from Hungry Hungry Hippos to giant versions of 80s classics like Space Invaders and Pacman. As guests walk down the game-lined aisles, neon-lit machines flash and sing and alarm, enticing people to play and win.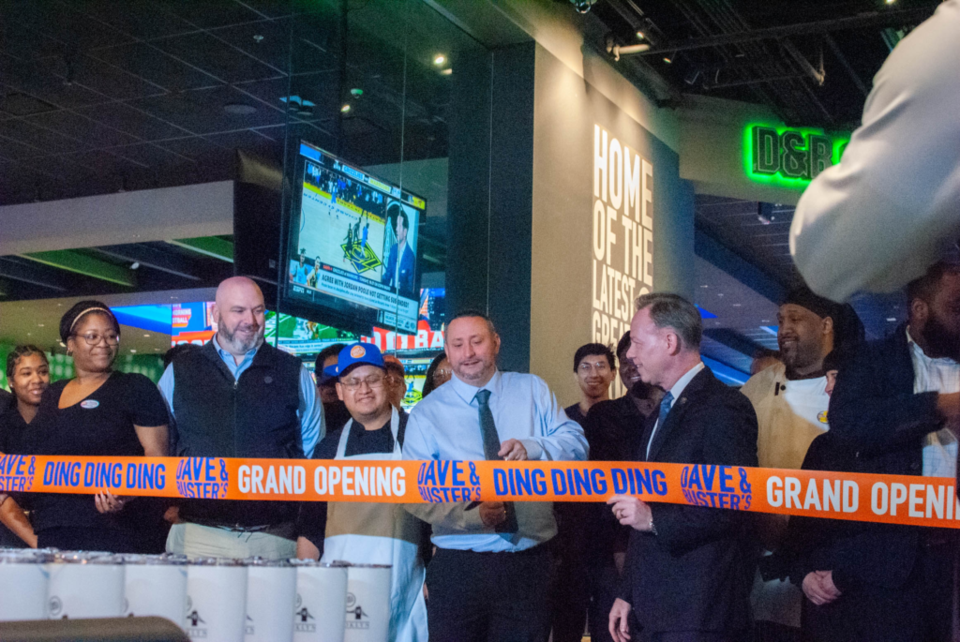 When asked what the most exciting part of having this new location was, the Queens-born general manager responded, "Opening the doors."
Seconds after cutting the ribbon, people began trickling in. One guest made a beeline for Dance Dance Revolution, a game where players quickly step on arrows corresponding with images scrolling down a screen. Others roamed around, curiously checking out the new location.
Kareemah, a Brooklyn mother, brought her son to enjoy the store's opening day. "My son is autistic, and he loves it here," she said. "It's a great location."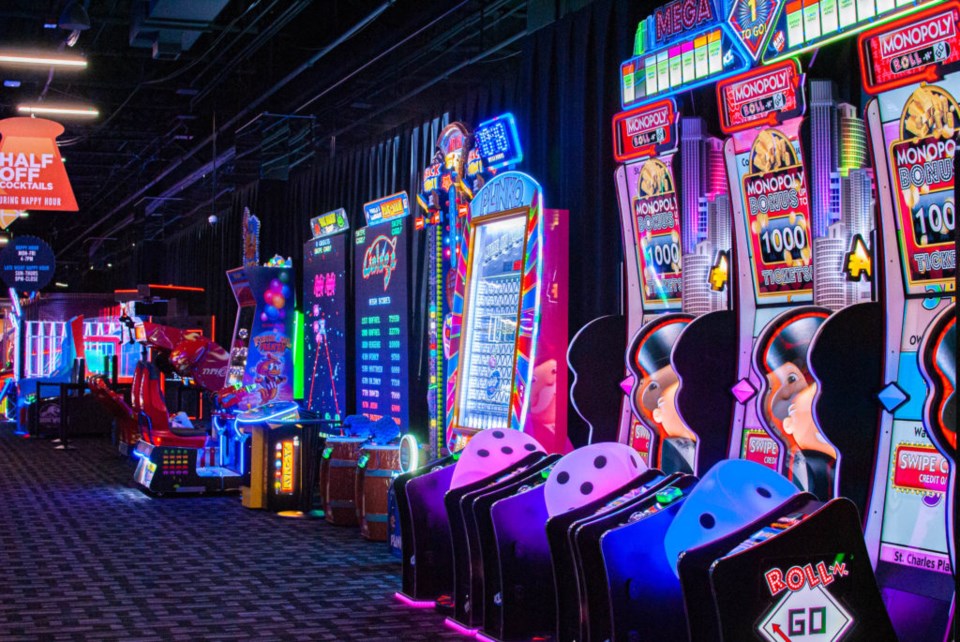 Unlike most arcades, whose scent memorializes decades of intense gameplay, armpit sweat and spilled beers, the Dave & Busters inside the Atlantic Center smells like newly installed drywall and clean carpet.
"Being so close to the Barclays, it's going to be a fun store," said Bruce Crane, Dave & Buster's regional operations director.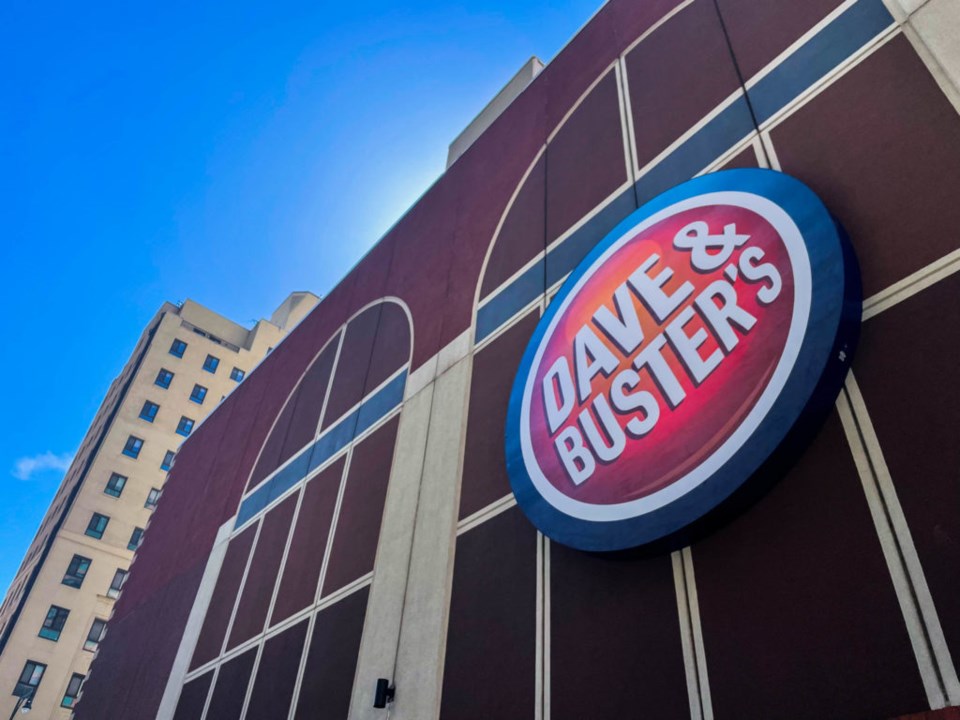 The arcade's connection with Brooklyn and the Barclays Center can be seen as guests practice free throws on the Nets-themed basketball games. 
Along with providing Brooklyn another place to socialize and have fun, this Dave & Buster's location also created around 170 jobs after hiring the attendants, servers, managers, cooks and bartenders necessary to bring the arcade to life.
"We're here to create a great experience for the guests," Friedl said.