Kids cooling down in open fire hydrants is a decades-old sign that summer has hit the Big Apple. But if you want your kid to cool down without the risk of oncoming traffic, the city's playgrounds offer a dazzling array of spray showers and splash pads.
Across the five boroughs, there are over 600 water features in nearly 500 parks. Home-search platform Localize.city just highlighted parks in Prospect Heights, Brownsville, Bed-Stuy and Bushwick that were revamped with new water sprinklers and spray showers over the last year.
"These spray showers are definitely one of the best features of NYC playgrounds," said Urban Planner Liat Halpern of Localize.city. "It's just such an easy way to help your kids play in some cool water without the lines of a public pool or the many safety risks of playing in a fire hydrant in the street. Plus, there are so many of these splash fountains, the nearest one is almost always a short stroll away."
Take a look at these four parks that are worth checking out when the next heatwave hits.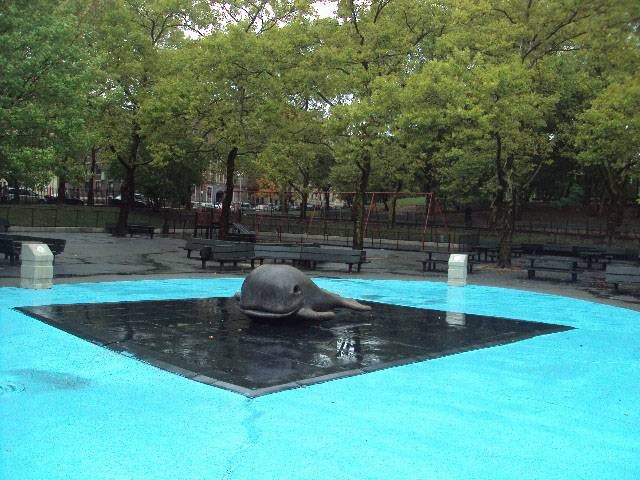 Lincoln Terrace Park
Lincoln Terrace has long been a respite for Brownsville and Crown Heights residents. The playground underwent a $4-million overhaul and now features new play equipment for children ages 2-5 and 5-12, including swings, tables and chairs, benches and, of course, a new colorful spray shower.
Stockton Playground
This playground in Bedford Stuyvesant has served the neighborhood for over 60 years. And thanks to renovations that were completed last summer, the park's new sprinkler will keep kids cool for decades more to come.
Stroud Playground
Avoid the crowds at nearby Prospect Park and bring your kids to play in the playground's new interactive spray shower which reopened in May. Named after neighborhood police patrolman Elijah G. Stroud, the Prospect Heights playground underwent a $5-million reconstruction and now feaures, in addtion to the new sprinklers, a synthetic turf area, basketball and handball courts, a walking track and fitness equipment.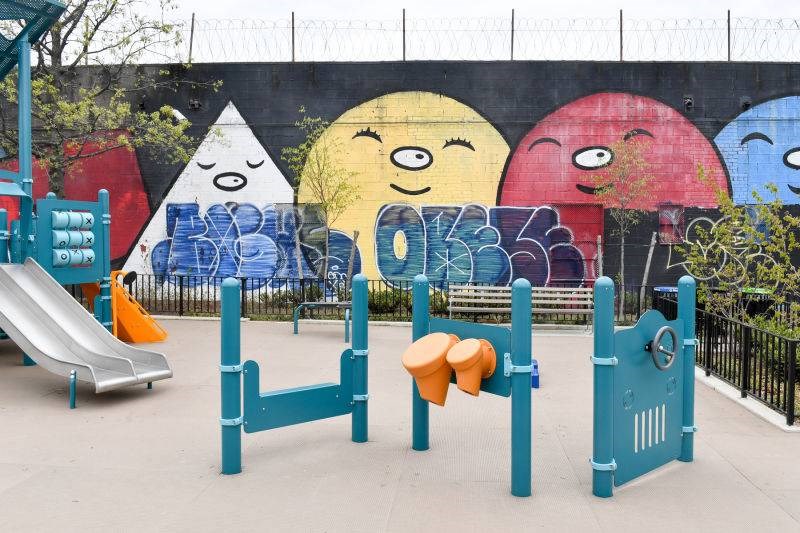 Ten Eyck Playground
Last spring, the Bushwick park located at Scholes Street, between Bushwick Avenue and Waterbury Street, was upgraded with new sprinklers. The water features, full of bright colors evoking the areas industrial past, will keep your kids busy for hours.
And these are just the borough's newest additions. For a complete list of Brooklyn parks with spray showers, go here.