Bra shopping was a nightmare for Laura Henny Stephens when she was a teen—nothing fit her quite right, and the only bras that came in her size were embarrassingly matronly. The women that fit her for the bra had cold hands and would move around her breast tissue without asking her first.
When Stephens moved to New York 11 years ago from Amsterdam, she was surprised to see the same problem here—there were very few cute bras for people with larger chests, and the fitting stores sold bras that didn't fit her bold and eclectic tastes.
So she decided to solve her own problem and opened the Rack Shack, a Bushwick bra-fitting boutique that specializes in fun, modern bras for all bodies.
"New York was just like Europe—the bra fitting stores were a bit more matronly and my size, there were only a couple of options that I didn't love, so I was like, 'You know what? I'm going to do it myself,'" Stephens said.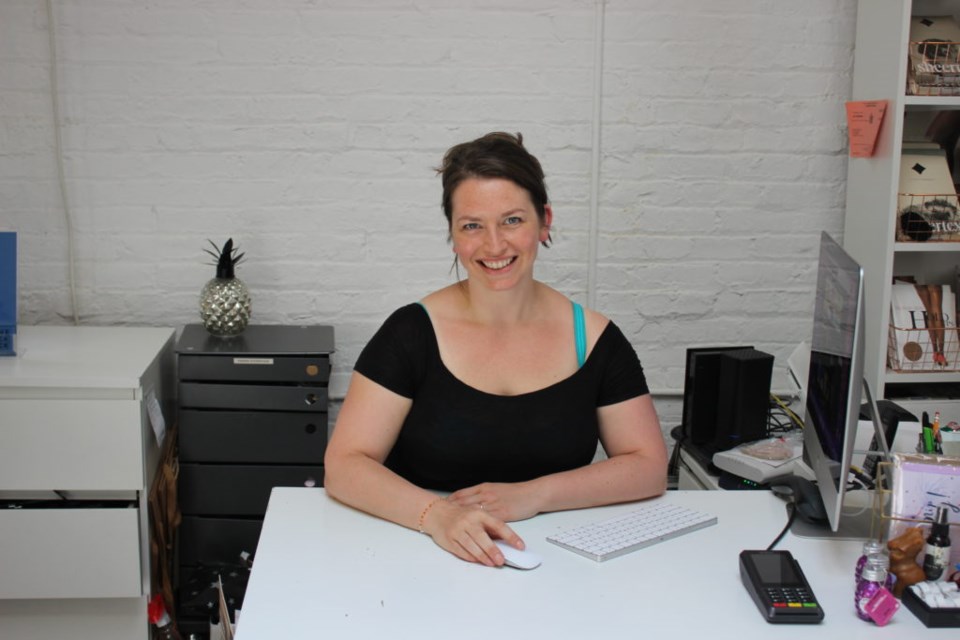 The Rack Shack's bra selection ranges from 28 A-cups to 46 O-cups and specializes in brands that create the largest range in sizes and skin tones, as well as fun colors like magenta and turquoise. Stephens trained her bra-fitters to properly size clients without using a tape measurer and consider elements like breast shape as well as cup fullness and the width of the breast root (where the boob tissue starts, Stephens explained).
Her store specializes in bra fittings for transgender people, and she just announced a new bra she designed specifically for trans women in collaboration with Madalynne Intimates last week.
"Every boob shape is different, and unique so not everybody-- not even two people of the same size-- can wear two of the same bras and have it work perfectly," Stephens said.
From Bars to Bras
After a successful stint in the Amsterdam theater scene as a college student, Stephens came to Bushwick to stay at a hostel and work at local restaurants and bars. But, she met her husband at a bar in Bushwick and decided to make her life here.
She'd always wanted to start her own business and leave the nightlife industry, and after talking with her fellow bartender about how annoying it is to find a good bra, they dreamt up the idea for the Rack Shack together. Six years ago, she opened for business.
When she opened the Rack Shack, she initially only carried colorful bras and sneakers, but, as she listened to feedback from her shoppers, she added lingerie and hosiery and other night-wear to her inventory and stopped stocking sneakers.
Stephens quit rebelling against neutral tones as well, and now carries bras for all occasions—though still modern, sleek and never boring, she emphasized.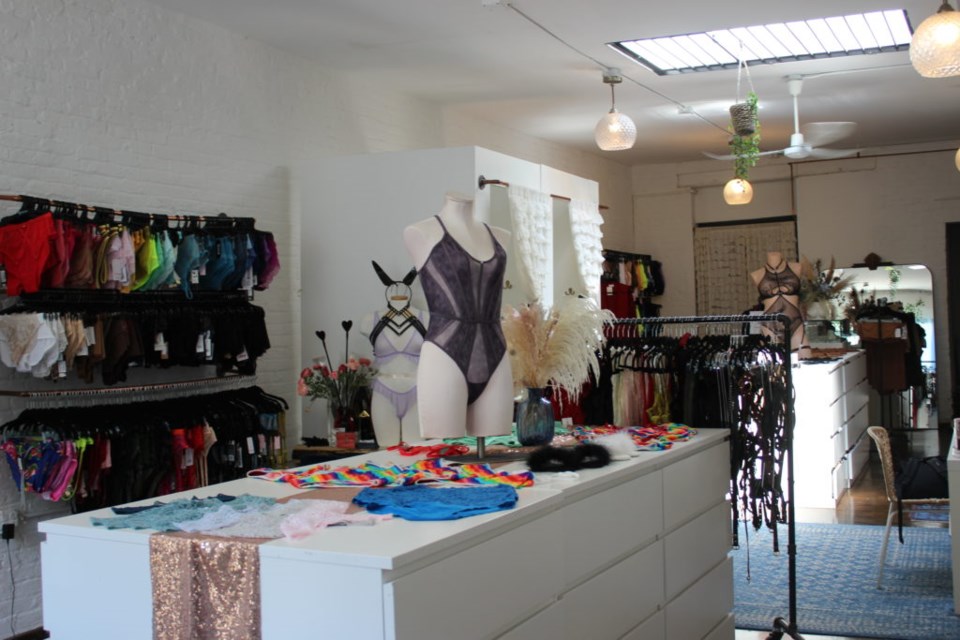 "Bras are like shoes--if you wear shoes that don't fit, you're uncomfortable and you can't move around freely," Stephens said. "If you have a good fitting bra, if you love the aesthetic of it, you can feel powerful and sexy. It's an empowering experience for your self-confidence."
All of Stephens' bra-fitters ask the client for permission before making any physical adjustments—a small change that makes all the difference, Stephens said.
Recently, she's also started carrying gender-neutral lingerie and menswear like thongs, harnesses and speedos as well.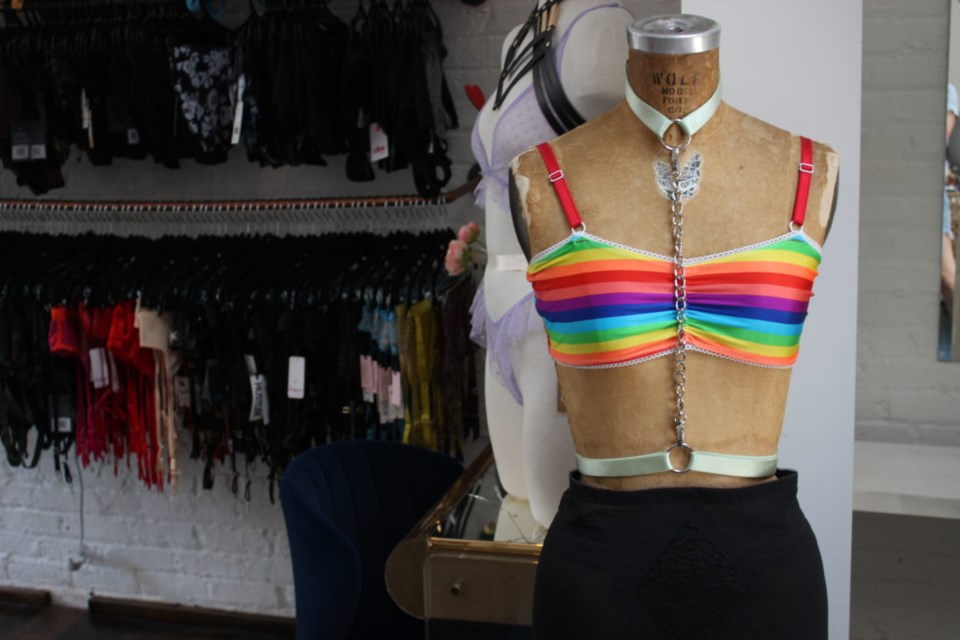 Rack Shack bra prices hover around $70 and Stephens stocks a curated selection from inclusive brands, including Ewa Michalak, a Polish brand difficult to find in the US that specializes in fuller cups and embroidery. The Rack Shack is the only New York store that stocks them, Stephens said.
Rack Shack shoppers range from mother-daughter duos and adults over 70 years old to sex workers—who get a 10% discount—and party-goers going to nearby sex-positive clubs like House of Yes.
"I want people to feel good in the store and not leave the store and feel like they have a weird body," Stephens said. "All bodies are unique, and it's all about empowering people. That's our philosophy."
The store, located at 17 Thames Street, is open 11:00am to 7:00pm daily.
Listen to podcast, "Bank the Fire" that features an interview and intimate discussion with Laura Henny Stephens around her personal journey that led to the opening of Rack Shack.