By Tracey Capers, Bedford-Stuyvesant Restoration Corporation, EVP Programs, Organizational Development
In this series, we are highlighting a handful of local residents who will be running the New York City Marathon!
If you see them on the route, be sure to give them a big hand!
Runner: Devin Kelly, 24
Devin Kelly is a College Advisor and Part Time Professor. He lives in Harlem, but frequents Brooklyn because he plays in a Greenpoint point based band, Fake Chatter. With a time of 33:36, Devin finished sixth place overall in the Bed Stuy Restoration 10K, and 2nd place in his age group.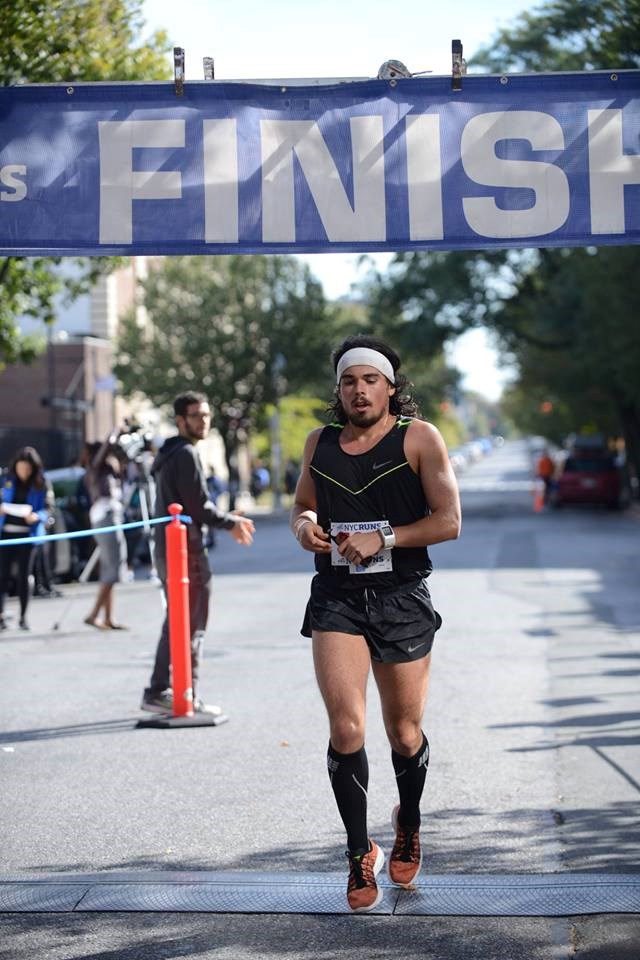 You ran the Bedford Stuyvesant Restoration 10K earlier this month. How was the experience?
It was my first time running the race. I loved it. I thought the 10K was well run. Everyone was very enthusiastic. There was a strong sense of community which was really great. I will definitely run it again.
I thought the course was cool as it gave a great way to see Bed Stuy. Too often when you a visit a neighborhood, you stay close to the subway or near a hotspot as opposed to immersing yourself in what neighborhood means - homes, community.
Why did you choose this race? How did you find out about us?
I am a fairly competitive runner. I was looking for a race on NYC Runs and came across this. I also liked that it was a chance to support and be a part of a community. The 10K distance fit perfectly into my training cycle in terms of distance.
Is this your first marathon? How did you prepare?
This will be my fourth marathon and second time running the NYC Marathon. I ran competitively in Fordham and have been running ever since. I prepare with a 16-20 week training cycle where I run 80 miles a week.
I'm looking to run the race in under 2:40 minutes.
Why are you running the marathon and why should others run organized races like that?
Organized races are fun. You get to meet such an interesting cross-section of people. I love supporting a cause while exercising. One of the coolest things of running these races is to look back and see the huge masses of people all there to support a cause they believe in. You start to see the same people. You get to share stories.
How did you do? Were you happy with your time?
I was happy with my time. I was using the 10K as a sort of wind-down to my trainings for the marathon. I saw it as a short, fast race. I ran it quicker than I thought I would.