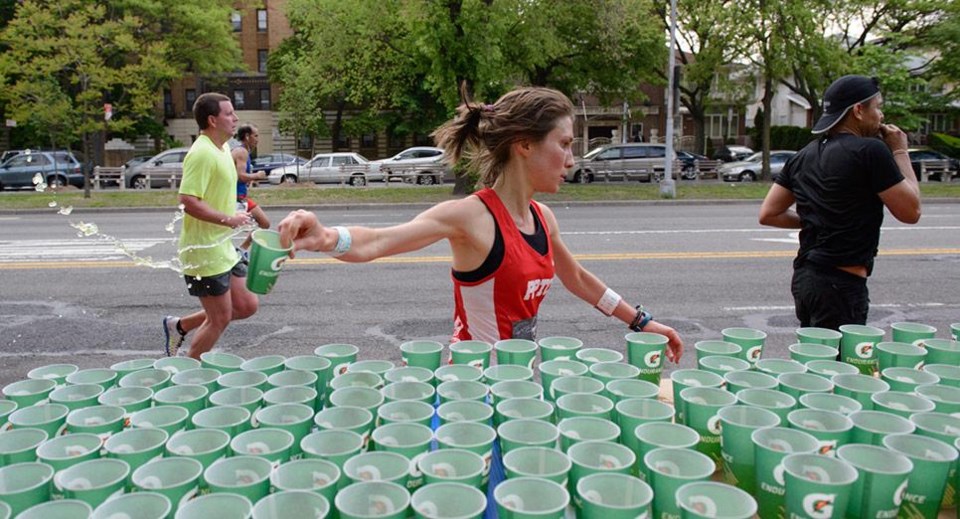 By Tracey Capers, Bedford-Stuyvesant Restoration Corporation, EVP Programs, Organizational Development
In this series, we are highlighting a handful of local residents who will be running the New York City Marathon!
If you see them on the route, be sure to give them a big hand!
Runner: Mariela Quintana, 27
Crown Heights resident and Brooklyn native Mariela Quintana is running her fourth marathon and her second here in NYC. Her first marathon she ran in an impressive time in 3:15, and for this one she hopes to come in a time under 3:05. By day she is a marketing manager at StreetEasy, a New York City real estate website, Street Easy, but always she is runner who goes the distance. Her first Restoration 10K, she finished 6th overall, and was third among the women.
I understand that October was your first ever Bed Stuy 10K. How did you find the race and why did you choose to run in it?
I had been training with Tony Watson, a coach from the Prospect Park Track Club. He suggested the Bed Stuy Restoration 10K since I was looking for additional races to prepare and improve on my speed and endurance. I researched the route and noticed it goes right passed my brother's place who also happens to be running his first marathon. My mom was also familiar with the organizational sponsor, Bedford Stuyvesant Restoration.
You've clearly run a lot of races. How did the Restoration compare to the may other races that you've run?
The race was lots of fun. I live just blocks away in Crown Heights. It was great to walk from my apartment with my boyfriend who ran with me. The event was low key and casual. I enjoyed seeing the different components, including the Citi Bikes and the kiddie run. I typically run road races in places like Central Park or Prospect Park. A neighborhood race is very different. I don't know the streets of Bed Stuy. It was like an adventure.
How did you get a spot in the NYC marathon?
I won a slot in the marathon because of my race time. Again through my mom, I learned of an organization that had a last minute slot on their marathon team: the Brooklyn Kindergarten Society. So, I joined their team and am raising money for a great organization. I haven't reached my goal yet, but it has been amazing to support a good cause. My friends and colleagues have been very supportive.
How did you get started running?
I ran track in high school. I didn't run in college, but it has always been my personal pastime. Long distance running suits me.
Why do you run?
I get to take in the in the day. Many of us spend the day staring at a computer screen all day. It's my time to see the sun. I get to see the kids walking to school. People out with their dogs. The season's changing.
I run by myself in the mornings. It's very self reflective and meditative.
I don't run. Why might you recommend it?
Running is really cool. It is very cause and effect. This is not the case with every sport. If I play basketball everyday, I'm not likely to be a good player. But in the case of running, the work you put in, gives you results. You see your results in terms of your time and your distance.
Will you be wearing anything distinctive so that we can find you? Where is your main cheering section in Brooklyn?
I will be wearing a red Prospect Park Track Team singlet - come out and cheer! There will be lots of friends, family and teammates along 4th Avenue and Lafayette Avenue in Brooklyn. The crowds makes a huge difference.