Born in 1868, William Edward Burghardt DuBois, better known as W.E.B. DuBois, was a preeminent scholar, author and analyst of the roots of racism in America. He was the first Black American to earn a doctorate degree from Harvard University, and he was one of the original founders of the NAACP.
DuBois is, perhaps, best known for his book, "The Souls of Black Folk," published in 1903, in which he critiques Booker T. Washington's philosophy on Black economic achievement.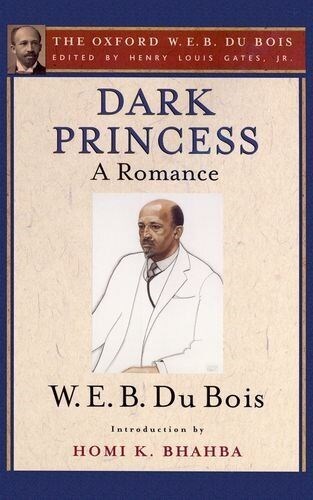 But what fewer people know about him are his contributions to science fiction and Black speculative fiction. His books "Dark Princess: A Romance" and "Darkwater: Voices From Within the Veil," are two profound examples of superb writings that weave together history, sociology, spirituality and magic.
That these writings have existed all this time and yet are still little known tells us that speculative fiction has been a part of the cannon of Black fiction writing for more than a century and continues to fly under the radar even today.
"Black Science fiction even predates W.E.B. DuBois," said Jarvis Sheffield, founder of The Black Science Fiction Society. "Black people have always speculated about the future, looking for a better day for all of us."
Black speculative fiction, however, is more than a science fiction story with Black faces: In the same way that Blackness is a uniquely American, race-based creation and evaluation, the expression of the Black experience will uniquely challenge the traditional tropes and narratives of storytelling.
"When Black people write science fiction, we often try to correct the wrongs of society, in terms of all of those negative stereotypes, because when we write, we write from our own experience and our subconscious," Sheffield said. " Oftentimes, we'll include other races in positive roles as well. It makes for a more balanced depiction and opens the eyes for others who don't see Black people in [centering] roles very often."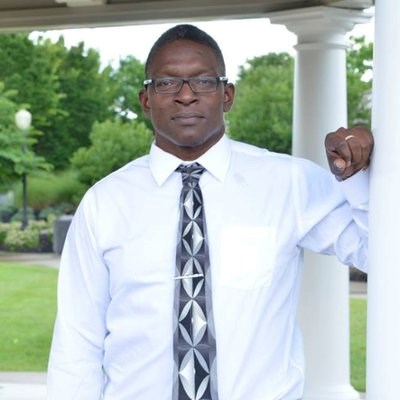 Sheffield added, science fiction for Black people becomes a tool for teaching lessons, showing a contrasting point of view or even presenting harbingers of what is possible in the future. He points to Jordan Peele's movies "Get Out," "Us," and "Nope" as modern examples of this.
Desmond Nakano's "White Man's Burden," in 1995 was another sci-fi exploration where the roles of Black and white people are reversed, "giving white people a chance to see what we experience on a day-to-day basis with the microaggressions and outright biases," Sheffield said.
And in the 1994 film anthology, "Cosmic Slop," aliens came to the earth, cleaned up the environment, provided cures for cancer and provided unlimited energy. But what they wanted in exchange was the population of people with a certain amount of melanin.
"They didn't say what they were going to do with the [Black population], but they were beaming us up like hotcakes, I tell you," Sheffield said, laughing.
Sheffield will be a guest speaker this weekend at The National Black Writers Conference, March 31–April 1, at Medgar Evers College in Crown Heights. This year's biennial symposium will celebrate Black Speculative Fiction and will be the first in-person conference since the pandemic.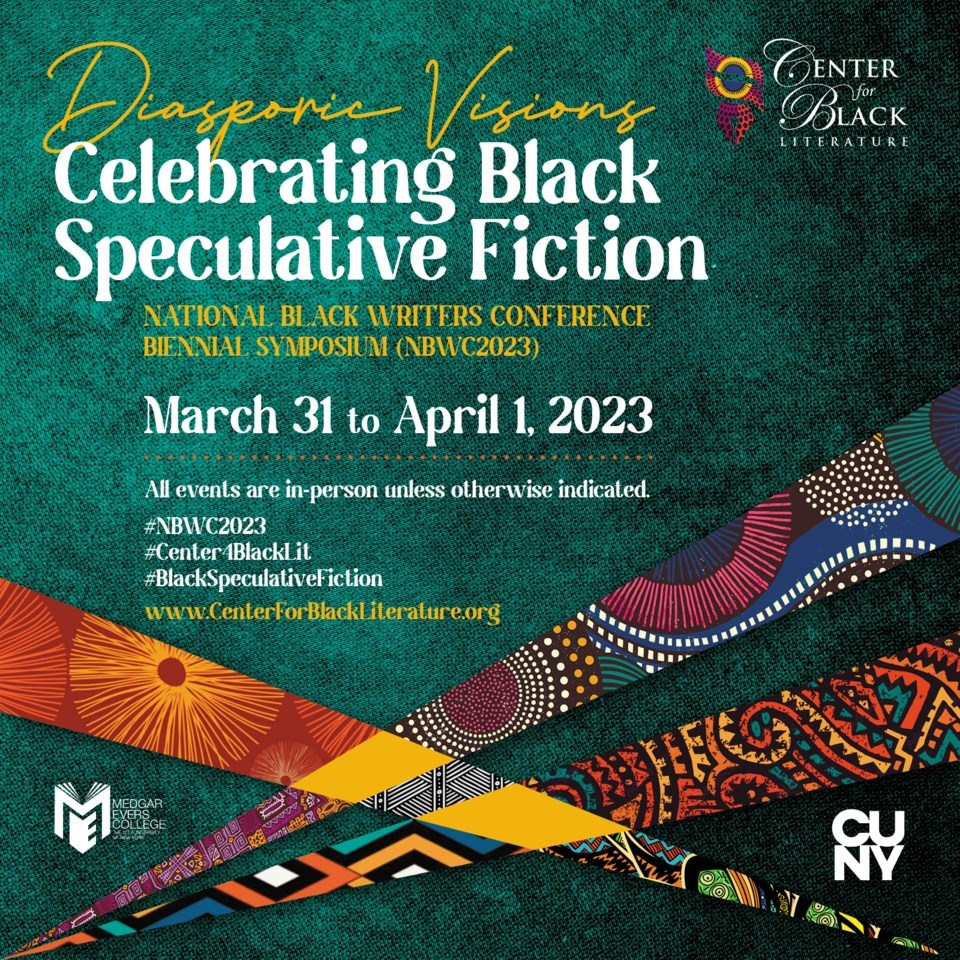 "Black speculative fiction is giving the world a way to see that this is a body of work we've always been engaged with," said Dr. Brenda Greene, founder of The Center for Black Literature and director of the National Black Writers Conference. "We've always had these stories that stayed in the culture; that we talked to our grandparents about — rituals, traditions, the intuitive spirits, the people who guide us, the presence of Africa, the Caribbean … there's always been magic, and we've always been tuned into other ways that we can perceive the world.
"Virginia Hamilton who wrote 'The People Could Fly' about how people survived slavery; or what [Charles W. Chesnutt] is doing in the 'Conjure Tales.' And so with Black science fiction and Afrofuturism, and you have technology that is added … it's giving the world a way to see that this is a body of work that we've always been engaged with."
Still, Sheffield added, more representation of the genre is needed, and more Black creators in the genre is important: "More science fiction will lead to better-written science fiction. And I want to see more Black ownership and control of our intellectual property so that we can control our own narratives, instead of hoping, praying and begging to be included.
"But, we also need to support our own: There's Tyler Perry and Anthony Mackie who have created production studios; there's Kweli TV and TUBI streaming channels. And there are hundreds of Black writers, comics, novelists, filmmakers. They need our support."
Dr. Greene echoed Sheffield's sentiments around the future of Black speculative fiction-- a place of abundance and opportunity, once authors are given the room to fly:
"I'd like to see Black authors get the same advances that white people see; I would like to see [publishers] trust," Dr. Greene said. "There's evidence that the television series and films do well when Black writers are sitting at the table. So we need more Black people who have a place at the table."