This year, New York City voters are in for a new voting experience with ranked-choice voting coming into effect for special and primary elections.
Rank-choice voting, whereby a voter can pick their top five candidates in an election rather than just their favorite, was approved in 2019 by 73% of voters.
It allows voters to rank candidates on a ballot from one to five -- one being their first choice, two being their second, and so on -- with the aim of getting more broad representation in elected office.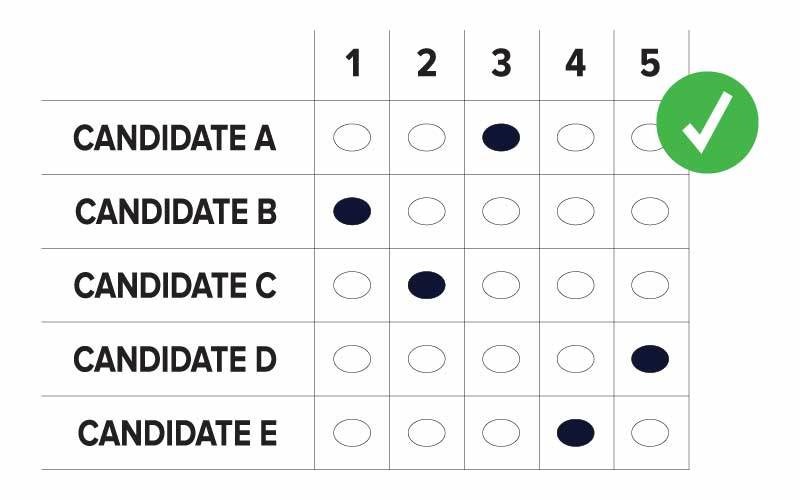 The method is already being used in the special election in the Queens' City Council District 24 race, which is being watched as a test-run for the city's June primaries.
How does it work
To win outright, a candidate must receive more than 50% of first-place votes.
If no candidate receives more than 50%, the candidate with the least first-place votes is eliminated. Voters who chose the lowest ranking candidate as their first choice then have their votes redistributed to their second choice. Candidates continue to be eliminated with their votes redistributed until one of the candidates passes the 50% threshold.
A benefit of ranked-choice voting is that it eliminates the need for runoff elections, given candidates must reach more than 50% of the vote.
What elections will it be used in
Ranked-choice voting will only be used in primary and special elections in New York City for the offices of:
Mayor
City Council
Comptroller
Public Advocate
Borough President
What are the pros
Ranked-choice voting is seen as being more favorable to women and nonwhite candidates, and candidates who have a more broad appeal in their electorates.
Research shows it leads to less negative campaigns, as candidates must also campaign for votes outside of voters first-choice picks. This can lead to candidates working together and cross promoting.
What are the cons
A number of City Council members are concerned voters, especially minority voters, will be disenfranchised with the new system, saying there has not been enough time given to voter education.
Some of the council members sued to delay the new voting mechanism, but the bid was rejected by a Manhattan State Supreme Court judge. Plaintiffs told WNYC they plan to appeal the decision.
The Campaign Finance Board is running an education campaign, giving free virtual training sessions to organizations across the city that want to get the word out. The sessions explain how the voting system works, cover frequently asked questions and share best practice for voter education.
You can sign up here to take part.