The Public Theater is setting up shop at various Brooklyn locations to distribute free tickets for its 2019 Shakespeare in the Park season.
The coveted tickets will be made available at select dates in Flatbush, Brownsville, Clinton Hill and Bed-Stuy, Crown Heights, "to make great theater accessible to New Yorkers from all boroughs," the company announced.
The Public Theater is setting up pop-up box offices at select dates in Brownsville, Clinton Hill, Bed-Stuy, Crown Heights and Flatbush to make it easier for Brooklynites to score the coveted tickets to the annual Central Park production.
For the first time since 1979, Free Shakespeare in the Park presents Coriolanus, a blistering Shakespearean drama about a general voted into power by a populace hungry for change and the unraveling that follows. The play, based on the life of Roman general Caius Marcius Coriolanus, is one of the last tragedies that Shakespeare is believed to have written.
Tony Award winner Daniel Sullivan directs a modern-day version of this riveting epic of democracy and demagoguery. The play will debut on Tuesday, July 16, at The Delacorte Theater in Central Park, and will run through Sunday, August 11.
To claim your tickets, you will need to sign up with your email address for a Public Theater Patron ID here. Once signed up, you will receive a confirmation email with your Patron ID number that you will have to bring to one of the distribution locations listed below. Voucher distribution will take place from 12:00pm to 2:00pm, or when all vouchers have been distributed, whichever occurs first. However, it's recommended to show up earlier, as lines often begin forming hours in advance.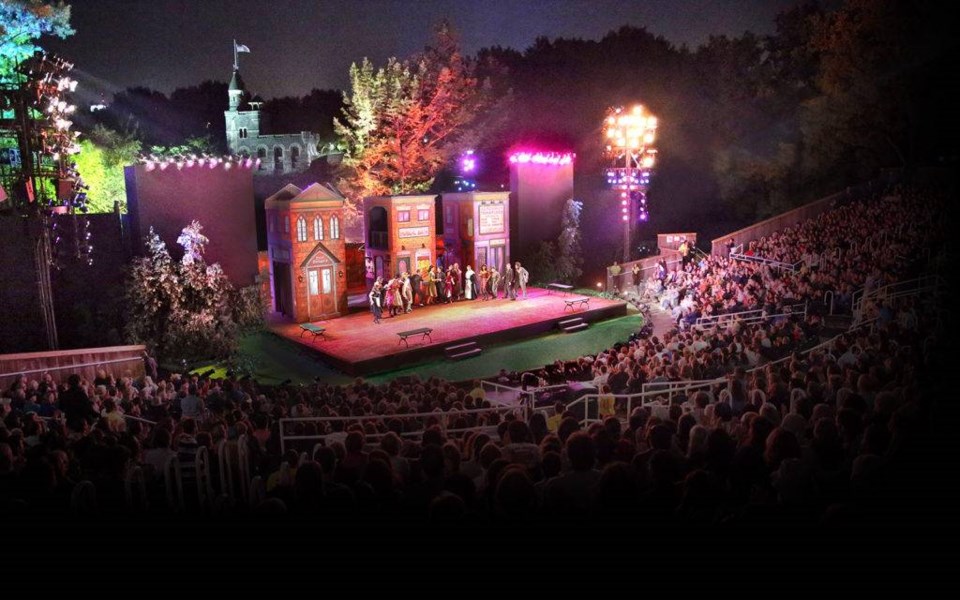 The vouchers can be redeemed for tickets at the Delacorte Theater Box Office in Central Park between 5:30pm and 7:30pm and are only valid on the day they were distributed.
And here is a list of dates and places where Brooklynites can pick up the vouchers:
Brownsville Recreation Center | When: Wednesday, July 17 | Where: 1555 Linden Blvd, Brooklyn, NY 11212
Clinton Hill Library | When: Friday, July 26 | Where: 380 Washington Ave, Brooklyn, NY 11238
Brooklyn Children's Museum | When: Tuesday, July 30 | Where: 145 Brooklyn Ave, Brooklyn, NY 11213
Macon Library | When: Thursday, August 1 | Where: 361 Lewis Ave, Brooklyn, NY 11233
Brooklyn College | When: Sunday, August 11 | Where: Leonard & Claire Tow Center for the Performing Arts, 2920 Campus Road, Brooklyn, NY 11210
For a complete borough distribution schedule, go here.