Brooklyn Borough President Antonio Reynoso hosted a free Hispanic Heritage Month celebration featuring live music, cultural dance performances and community partners at Brooklyn Borough Hall on Oct 13.
Hispanic Heritage Month is celebrated annually in the United States from September 15, to October 15, and commemorates the contributions and influence of Hispanic Americans to this country's culture, history and achievements.
One such achievement is Reynoso's historic election, making him the first Hispanic Brooklyn Borough President and the first Dominican Borough President citywide.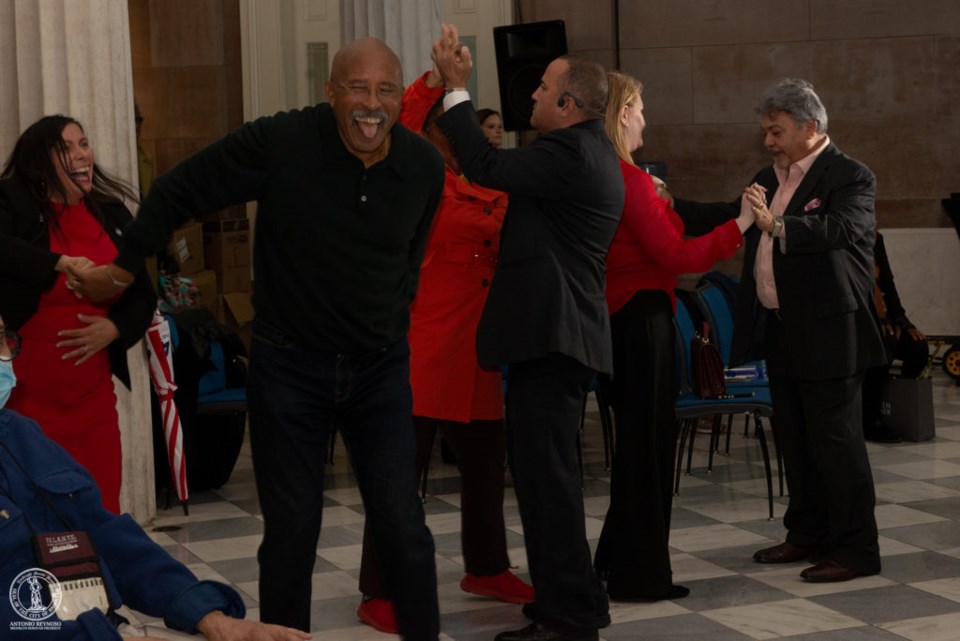 "I am happy and proud of my Latino heritage and I hope that the rest of Brooklyn is enjoying it [Hispanic Heritage Month] as well," Reynoso said.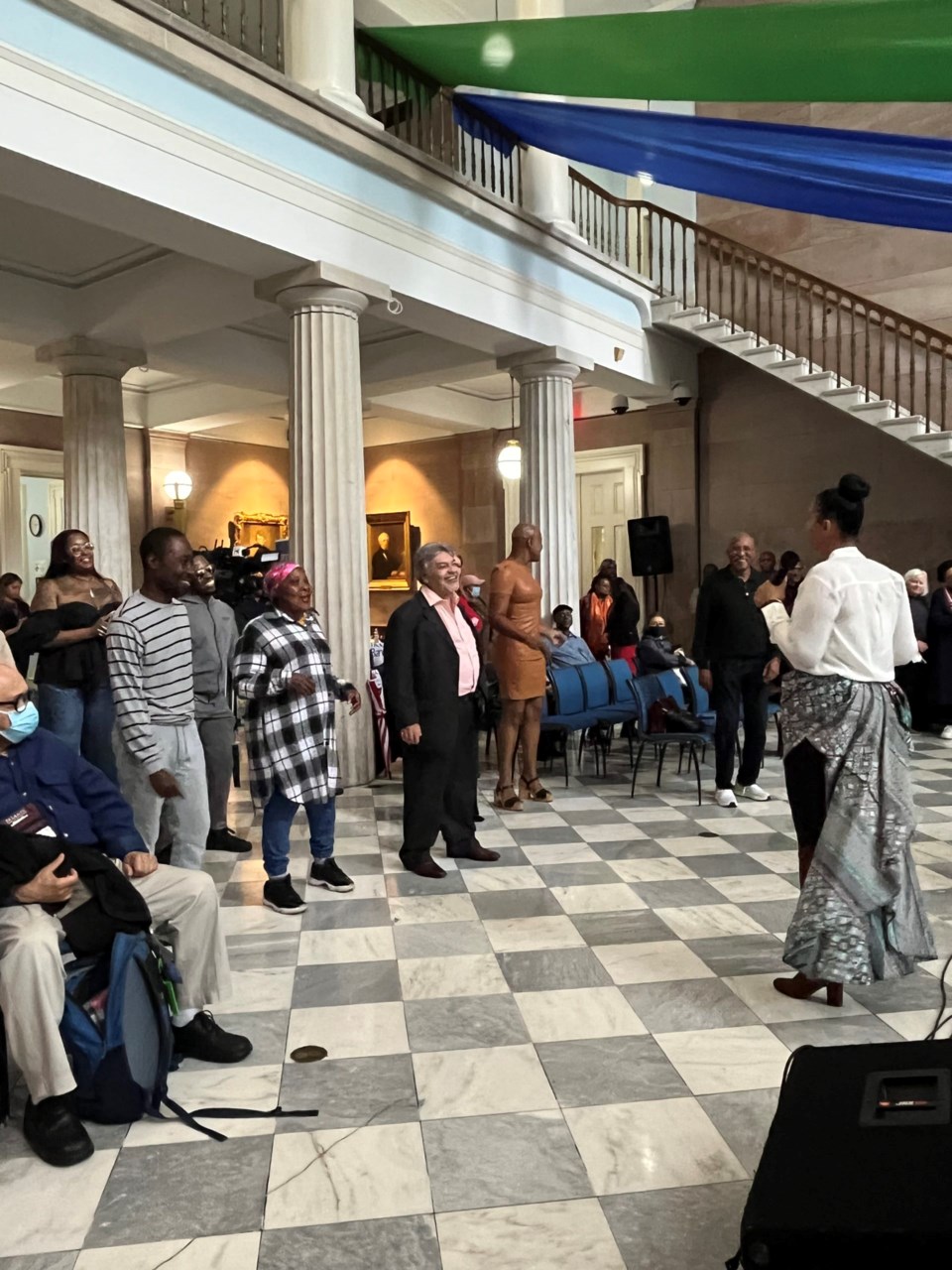 The celebration included a live drum and dance performance led by members of BombaYo — a youth project dedicated to preserving the rich Afro-Puerto Rican music and dance tradition of Bomba. The group led the audience in dance steps and encouraged them to feel the rhythm in their hands, hips and hearts.
A thunderous call and response echoed throughout the hall as guests of all ages chimed in.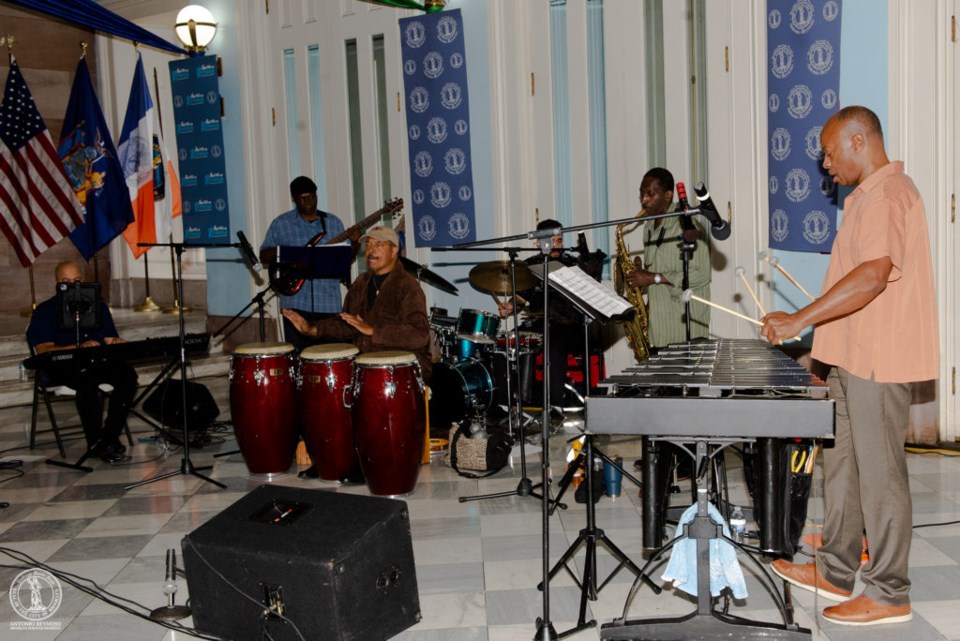 The festivities continued with the sounds of The Steven Kroon Latin Jazz Sextet. Kroon is a musician whose career spans five decades and features recordings with Roberta Flack, Luther Van Dross, Aretha Franklin, Bette Midler, Tony Bennet and Lady Gaga. 
One "special instrument" not featured during the festivities but still received an honorable mention was the "chancleta."
"The chancleta, a slipper usually used by grandmas is a special instrument," Reynoso said, laughing. "If you do something bad, the chancleta will always find you."
The audience erupted into laughter at the shared childhood memory of this disciplinary tool.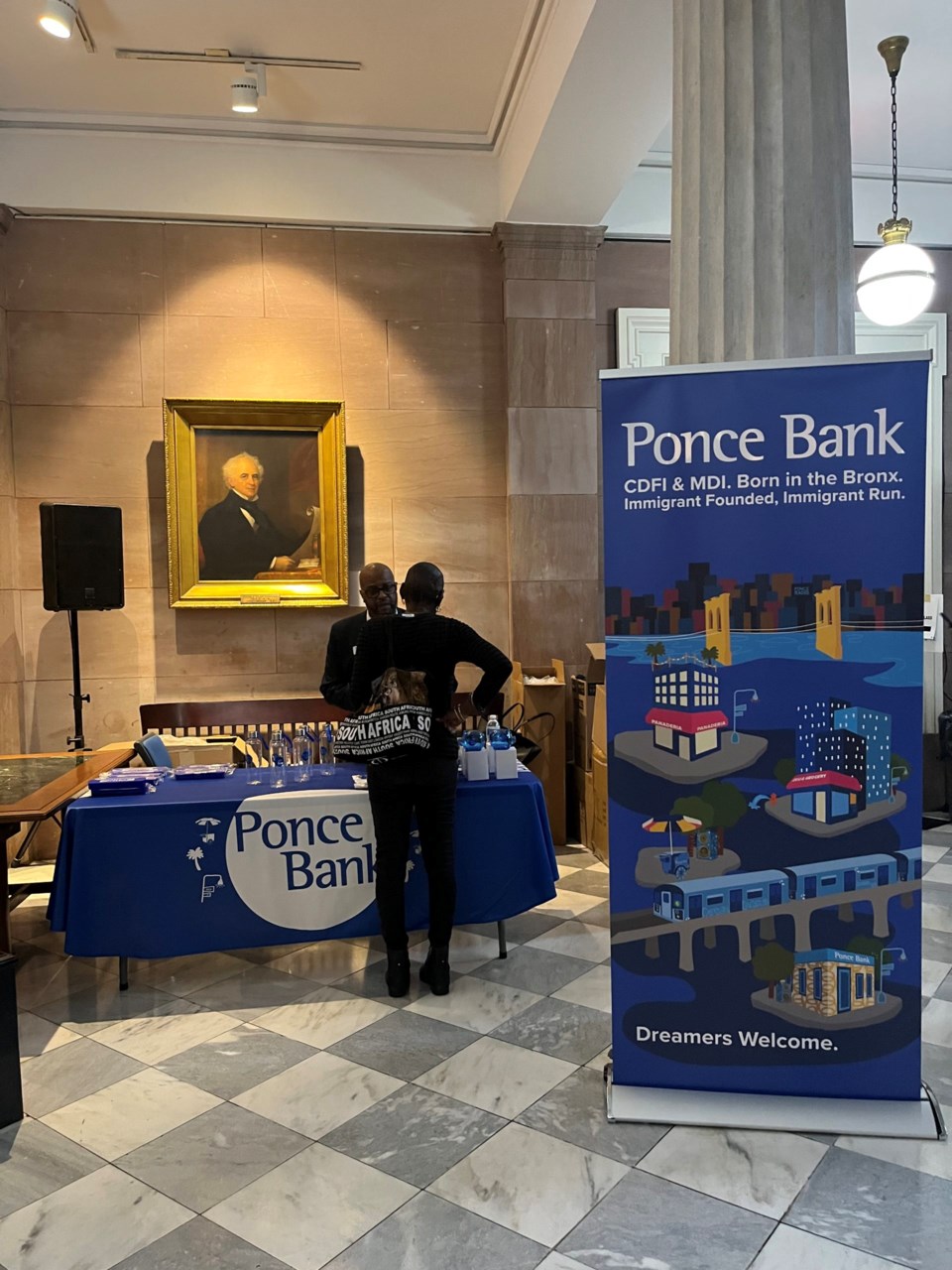 Reynoso was born and raised in Brooklyn on Williamsburg's South side to Dominican immigrants.
Reynoso encouraged everyone to learn more about the rich and diverse history of the Hispanic community and celebrate the community's achievements and vision for the future.

"I hope that the Latino people and our culture are seen and the people feel represented here in Brooklyn and New York City through the work we're doing," Reynoso said.