The Black Institute Group (BIG), a Black-led, women-led for-profit organization, held its inaugural CANNABALL NYC event on Thursday, March 9, at Giando on the Water in Brooklyn.
There's too much testosterone in the cannabis industry, and Black cannabis entrepreneurs account for less than 2% of the nation's marijuana business, the organization wrote in a statement announcing the event.
So as a counter and pushback to the statistic, BIG dedicated the evening to celebrating women's achievements and contributions in the cannabis industry and movement — particularly fitting during Women's History Month.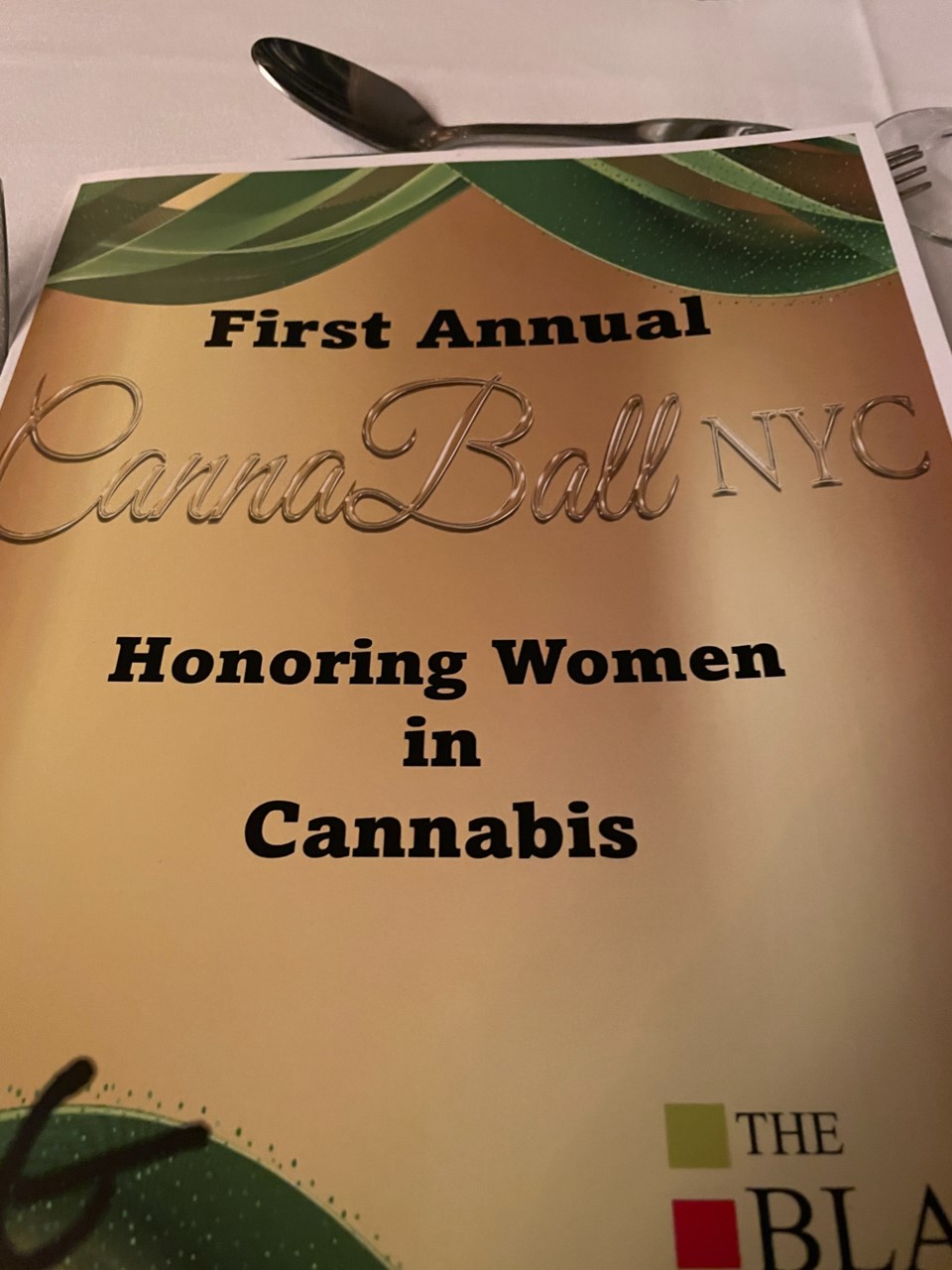 The Black Institute Group, under the direction of its Founder and President Bertha Lewis, at the event recognized Governor Kathy Hochul, Assembly Member Crystal Peoples-Stokes and State Senator Liz Krueger for their contributions to legalizing cannabis in New York State.
"A lot of our folks got incarcerated, got arrested, went to jail. Families paid the price," said Lewis at the Cannaball event. "So I said, 'Well, what we gone do? ... We ain't trying to go into business. So what are we gonna do?'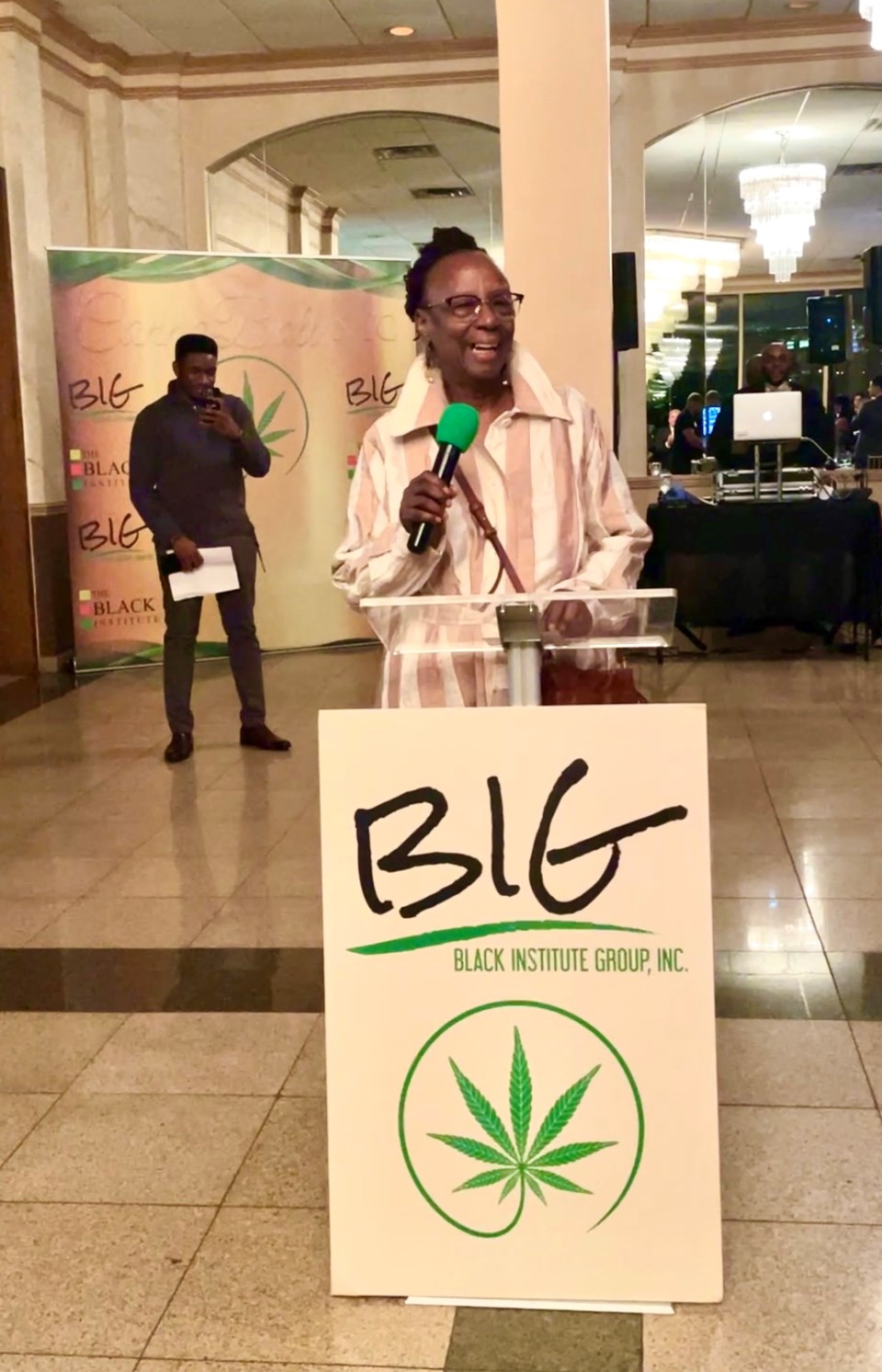 "We're going to do what we've always done. We are here tonight to raise funds for our social equity and racial justice project. Three things we want to do in the cannabis industry: 1. educate our people to make sure they understand what is getting ready to happen with the business and law of cannabis; 2. oversight, doing the research, gathering the data and so that every year we have a report of how this social equity thing is going down; and 3. building a trusted network of people, because we don't want people getting trapped, because we have to be careful."
Kings County District Attorney Eric Gonzalez made a surprise appearance. It startled some to see the head law enforcement authority at a Cannabis event. But Gonzalez, since marijuana's legalization in March 2021, has been responsible for dismissing nearly all 4,000 marijuana cases in Brooklyn.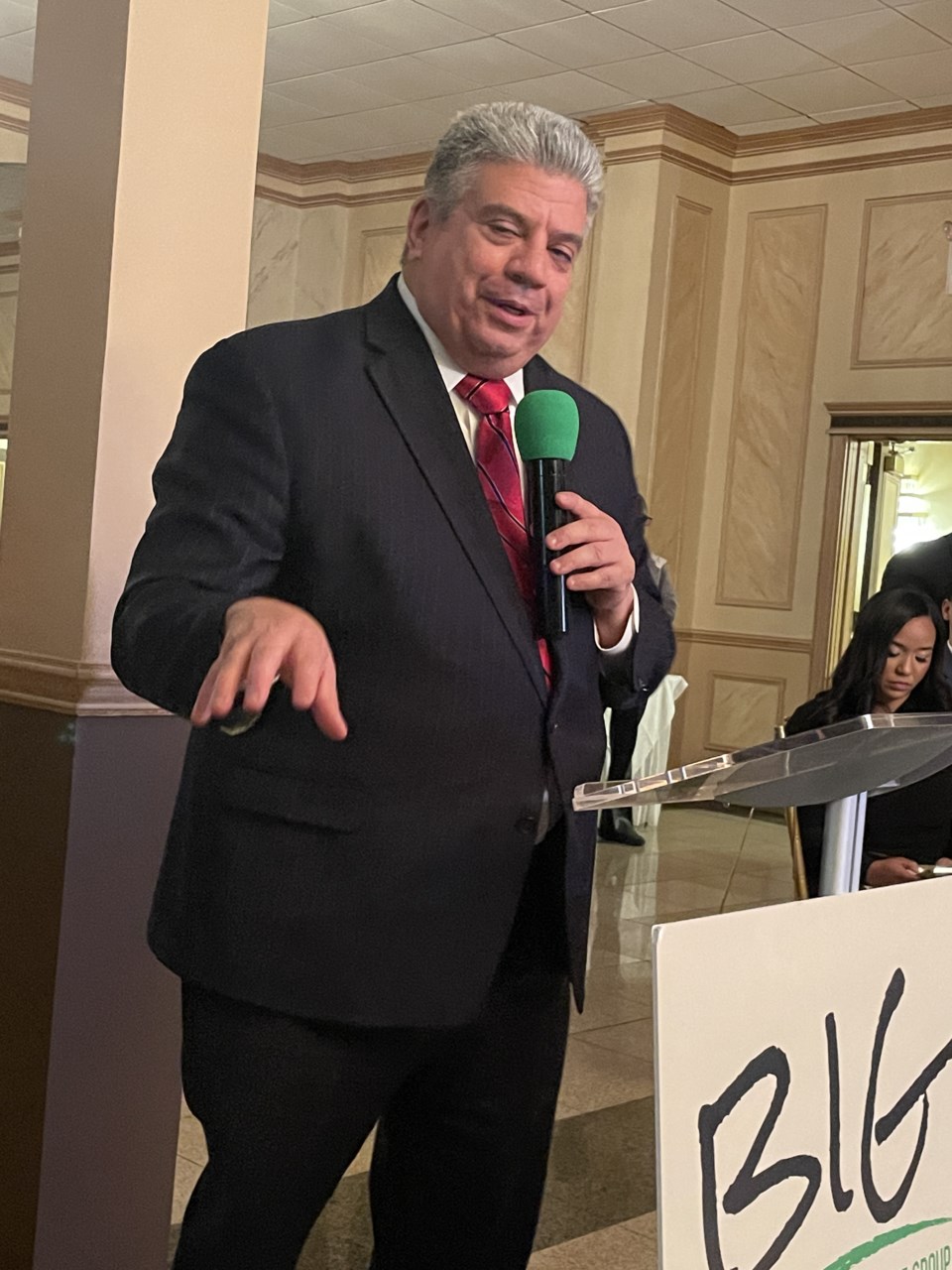 "I had the opportunity to go back and look at the history of marijuana prosecutions in our county. And what I found out was that we'd had about 15,000 people arrested a year for possession of marijuana, and 90 percent of those people were either Black or Latino. In 2014, we became the first office to not prosecute anyone for simple possession of marijuana," said Gonzalez of his time as Assistant District Attorney. "And in 2017 when I became active District Attorney, we began to vacate the warrants and summons and convictions."
In addition, three women of color were recognized and awarded for their impact on the cannabis industry: The "Legacy," honor went to Evelyn Zapata, Entrepreneur and founder of The Cannabis Times; The "Trailblazer," award went to Nicole N'Diaye, Founder of NAHE Hemp Farms L.L.C., OGAM LLC, and BOSSIEE BUDZ LLC; and The "Industry" award went to Miriam Aristy-Farer, Founder Herbas Bodycare.
It was a stylish, empowering and upLIFTing Black-tie affair with a delicious buffet dinner, gift bags with cannabis treats and a beautiful view of the East River kissing the Manhattan skyline.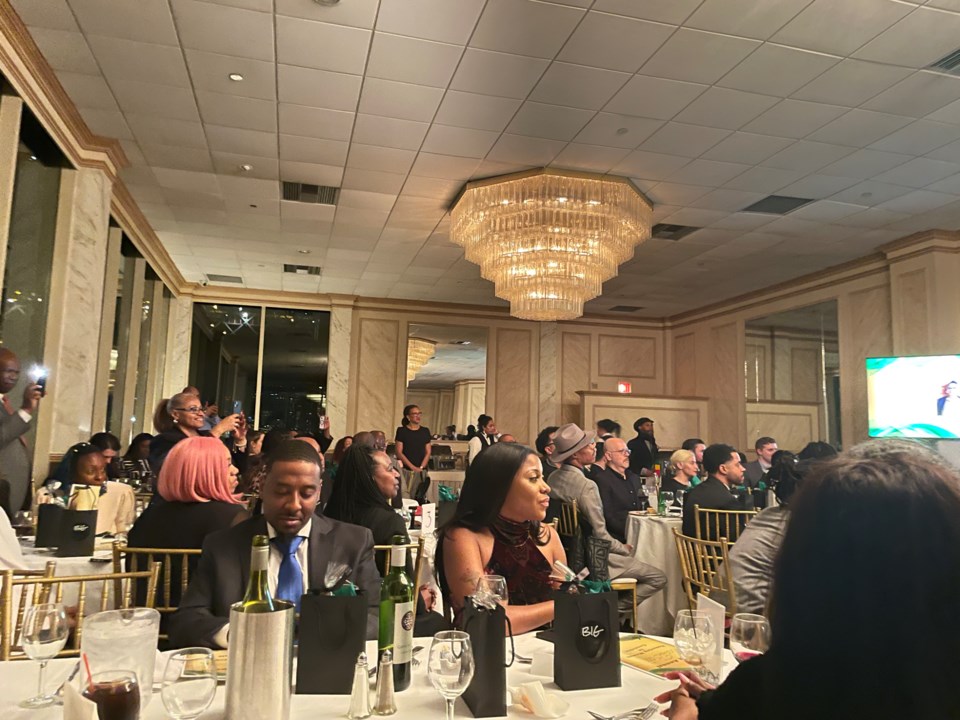 "We are excited to bring together leaders in the cannabis industry, along with community members and advocates, to celebrate the progress that has been made and to look forward to the industry's future," said a representative of BIG.
BIG will host is offering a series of courses on how to get into the Cannabis industry legally. The five-week workshop, beginning March 28 under the SEED program, will end with an exam and certification. To register, go here.