Pride Month — the annual celebration that honors the LGBTQ+ community each June — is here! The month is marked by various events, parades and activities that promote inclusivity, equality, and visibility for LGBTQ+ individuals and their rights.
This year, the official theme of NYC Pride is "Strength in Solidarity." Pride Month has its roots in the Stonewall Riots, which took place in June 1969 in New York City's Greenwich Village, in response to a police raid at the Stonewall Inn, a popular gay bar.
These events marked a significant turning point in the LGBTQ+ rights movement, igniting activism and advocacy efforts for equal rights and acceptance. Since then, Pride Month has become an annual commemoration of the Stonewall Riots and a time to celebrate the progress made in LGBTQ+ rights, while also recognizing the ongoing fight for acceptance the community faces.
"Pride Month is a time when we celebrate and continue to uplift the rights of the LGBTQ+ community here in New York State," New York Gov. Kathy Hochul said. "Every New Yorker, regardless of their sexual orientation, gender identity or gender expression, deserves to feel safe, heard and valued by their state government. This month and every month after this, the State of New York will stand with and support the LGBTQ+ community."
Brooklyn has a vibrant LGBTQ+ community and history — from the Brooklyn Community Pride Center in Crown Heights, to a waterfront park in Williamsburg named for transgender activist Marsha P. Johnson to the Lesbian Herstory Archives in Park Slope, to the countless LGBTQ+ bars across the borough.
"The LGBTQIA+ community across the country has been met with hate from every direction this past year that threatens individuals' ability to live freely as their true self. At Brooklyn Borough Hall, we are allies to this community, creating a space of inclusivity and condemning anything that risks it. I'm excited to help kick off Pride Month, hosting a night of fun, dancing, laughter, and belonging," said Brooklyn Borough President Antonio Reynoso.
During Pride Month, which is celebrated around the world, various activities and events take place, including pride parades, festivals, marches, art exhibits, panel discussions, film screenings and community gatherings. Here are BK Reader's top picks.
Celebrate Pride in Brooklyn
What: Brooklyn Borough President Antonio Reynoso's LGBTQIA+ Pride Month Celebration
Where: Brooklyn Borough Hall, 209 Joralemon Street, Brooklyn, NY
When: June 5, 6:00pm-9:00pm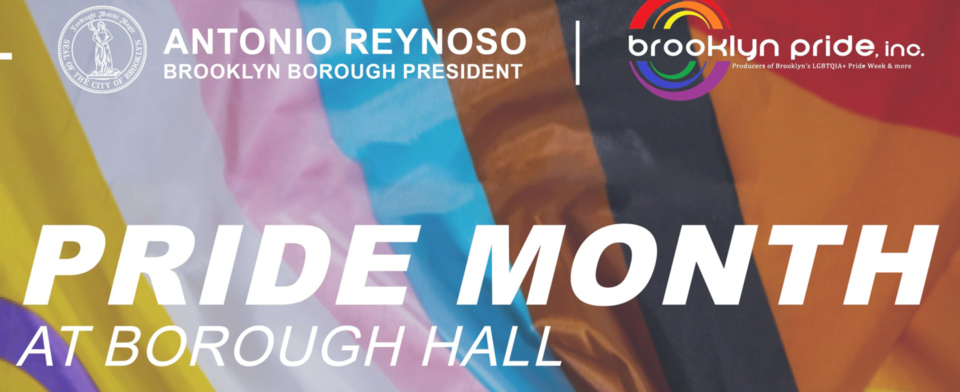 ​
What: Create rainbow art with Brooklyn Children's Museum
Where: 145 Brooklyn Ave., Brooklyn, NY
When: June 8, 2:30pm-4:30pm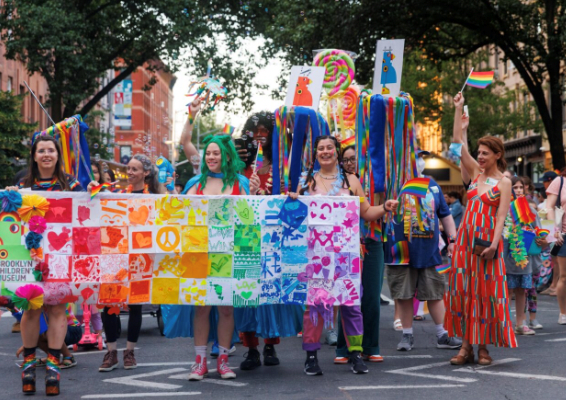 ​
What: Official Brooklyn Pride Parade
Where: Fifth Avenue and Union Street, Brooklyn, NY
When: June 10, 11:00am-5:00pm

What: House of Yes! Brooklyn Pride Party
Where: 2 Wyckoff Ave., Brooklyn, NY
When: June 10, 11:00pm-4:00am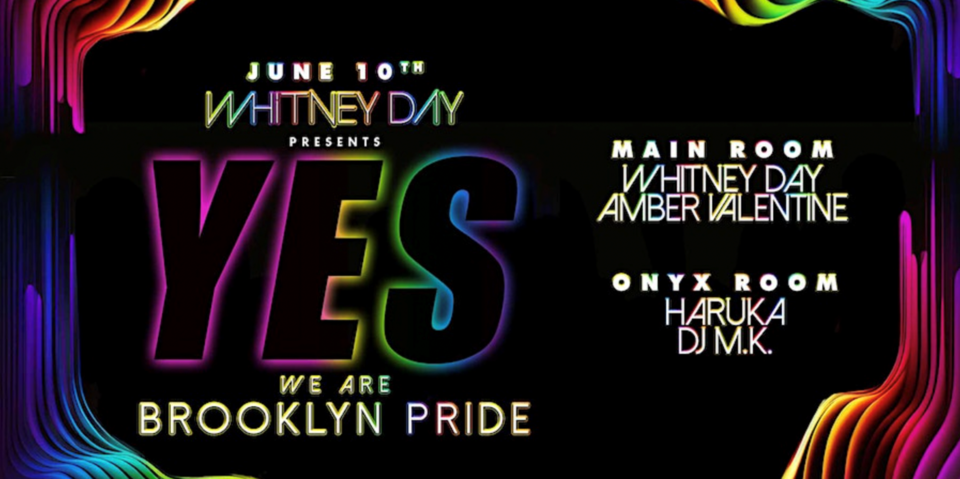 ​
What: Sober Queer Social- Pride Edition
Where: 26 Bushwck Ave., Brooklyn, NY
When: June 11, 5:00pm-8:00pm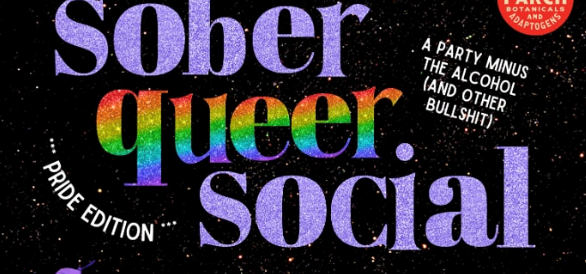 What: Night Spa Party - Brooklyn Pride Edition
Where: 275 Park Ave., Brooklyn, NY
When: June 11, 8:00pm-2:00am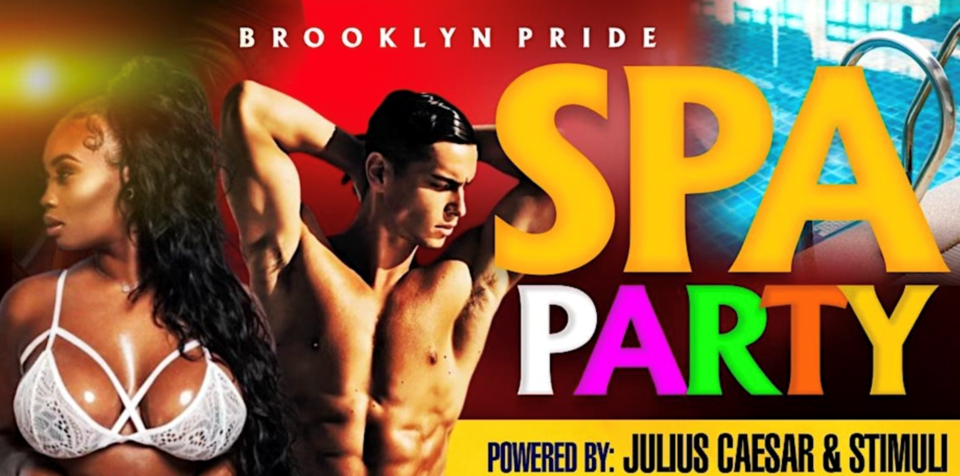 ​​
What: The 41st Annual Mermaid Parade
Where: 1208 Surf Ave, Brooklyn, NY
When: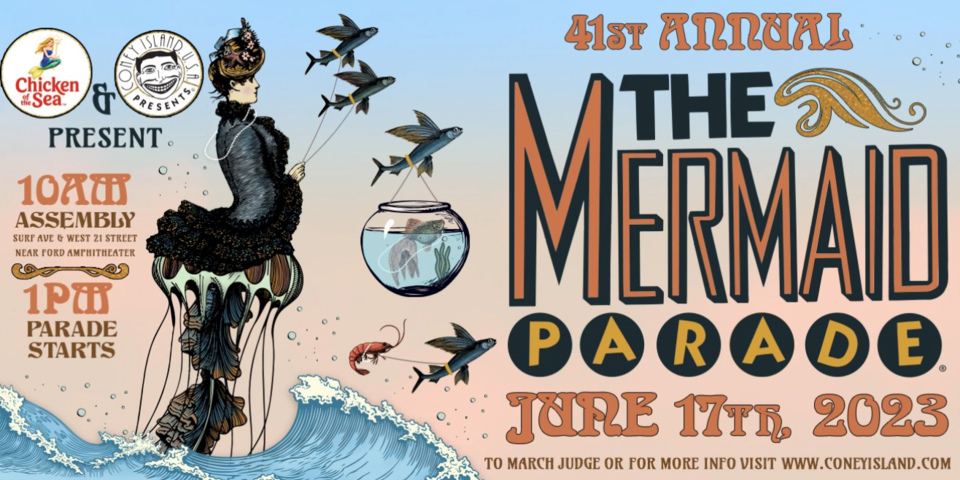 What: Queerly Beloved: Pride Shorts in Fort Greene Park
Where: Fort Greene Park, Brooklyn, NY
When: June 21, 7:30pm-11:00pm