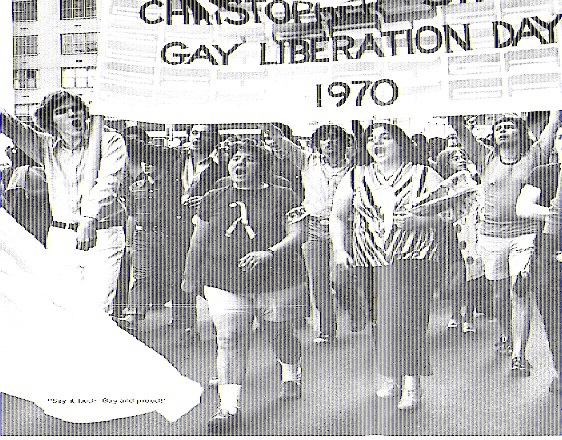 "The Art of Seeing" by Michael Milton
"The future belongs to those who give the next generation reason to hope" ~Pierre Thierrard de Chardin
Back in December of 1989, I had the good fortune of having a piece of mine, "Where Have You Gone, Billy Boy," published in the "About Men" column of The New York Times Sunday Magazine. It was a coming of age story by an openly gay writer, and served as a salvo of sorts to announce a shift in certain attitudes in the editorial department at The Times.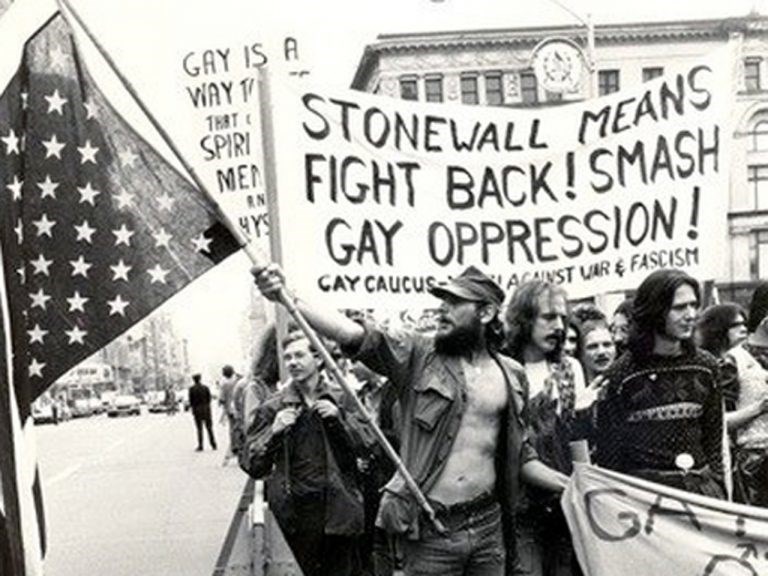 The intervening years have been filled with progress within the LGBTQ community-- miracles, really-- gay television characters, transgendered ex-Olympians, out of the closet football players, none of which I could have even dreamed of back when I wrote "Billy Boy" 28 years ago.
But while there has been enormous progress, we have also seen over the past 8 years at least a partial fruition of some of the long, much contested and at times, downright dangerous journeys undertaken since the Stonewall riots in 1969, journeys begun to set our community on a path towards equality.
Dr. Ben Carson recently assured his constituents that the LGBTQ journey will not render to that group any "extra" rights. No "extra" rights have been requested, Dr. Carson. The journey kicked into motion in the late 1960's--which was a plea for social and political parity-- was and is about EQUAL rights, the rights guaranteed to all in the American Constitution. That "…we are all created equal," is not open to Dr. Carson's dictates and opinions. Men (and by hard won extension, women) are all created equal.
When I read Caron's "extra" rights, I heard, "…in my mind, you and your ilk NEVER had or should have "equal" rights, so anything you get handed to you if you are foolish enough to come outside of your dark closet (where I wish desperately you would go back into) must, perforce, be seen as 'extra" rights.'"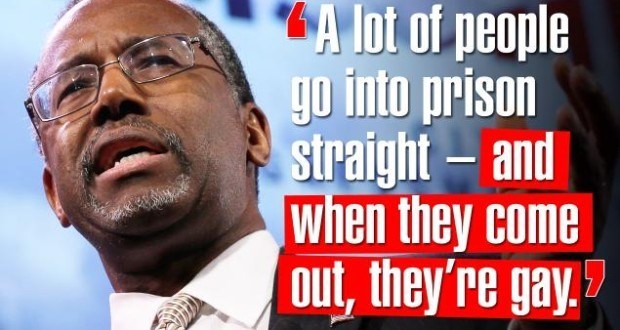 Shame on Dr. Carson if that interpretation is the case. He should know better than most of the new president's motley cabinet he may soon be joining. He should know that in the pursuit of human equality there can come a nasty tipping point-- after bigots have made a show of "granting" rights—when they growl back at demands to complete the task; "…enough is enough, dammit," they respond. "We got rid of the "for colored only" signs on our drinking fountains. What else do you want??" Dr. Carson should also know better than most that the journey towards equality often demands a deep spiritual looking within for those who are determined to resist the terms of God's real plan for every man, woman and child; life as equal and fair, compassionate and loving, understanding and embracing.
Perhaps my poor view of Dr. Carson is an extension of the shame I felt for myself many years ago over my treatment of my best friend, Billy, who was always out front with who and what he was, at a time when there was no "Will and Grace," no Caitlyn Jenner and no Michael Sam to role himself on.
What Billy refused to do was to sublimate the essentials of who he was. It is my joy that Billy and I are still in touch—we talk on the phone a couple of times a month—and that he loves and honors me far beyond what I deserve. He has forgiven me and my early dreadful behavior.
"Darkness cannot drive out darkness; only light can do that. Hate cannot drive out hate; only love can do that." ~M. L. King
So perhaps I'm writing more to myself today, a reminder that the journey goes on, asking me to shine the light of forgiveness into my soul's darkest recesses, seeking out some seed of forgiveness and understanding for those who think a token gesture of equality is the same as full and fair and heartfelt acceptance.
I have attached a link to the "Where Have You Gone, Billy Boy" story. It would give me great pleasure if you were to revisit it, whether you read it years ago or are reading it for the first time.