This year marks the 50th Anniversary of the birth of hip-hop!
Whether you're Bed-Stuy fly, Bushwick sick or Clinton Hill chill, all the B-boys and B-girls ages 6 and up in the borough are invited to celebrate 50 years of hip-hop with a fun-filled workshop and concert hosted by the Brooklyn Academy of Music.
The program, Get Up, Stand Up!, will be held at the Peter Jay Sharp Building at BAMcafé on April 1 at 2:00pm and will be led by hip-hop extraordinaire Isaac Sawyer.
The hip-hop extravaganza includes an interactive workshop for families and a concert filled with beatboxing, mixing, freestyle and improvised rapping.
"Hip-hop actually is a party. It's a jam. It's been really important in political movements," said Mikal Amin Lee, hip-hop emcee, education manager at BAM and co-curator of Word. Sounds. Power.
"It has always had a component of being fun, being enjoyable and being for anyone and everyone. I think Get Up, Stand Up! brings that back into the forefront."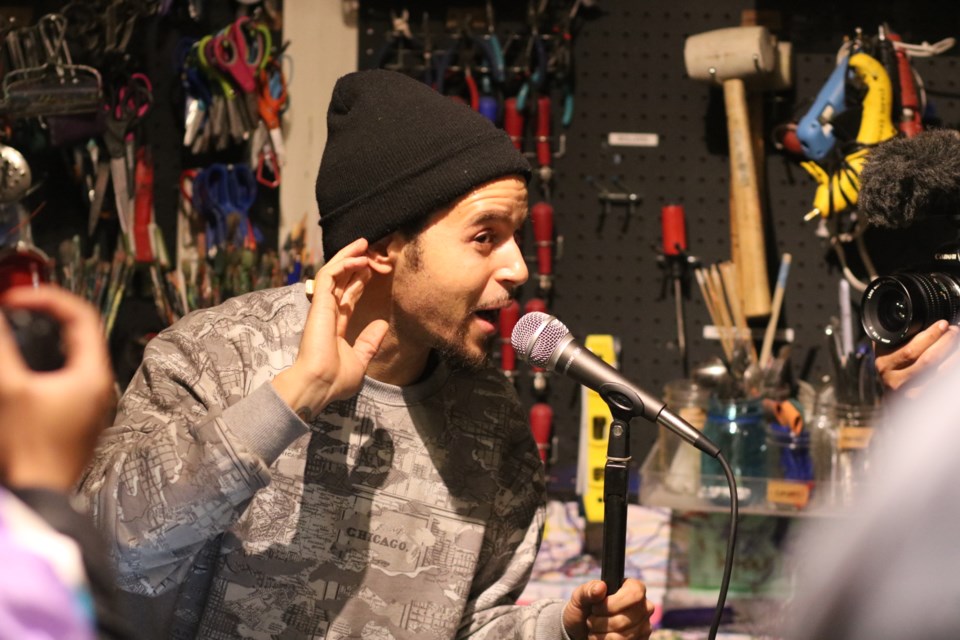 The one-man concert will be preceded by an educational workshop touching on the cultural background of the genre, popular dance moves, the history of beatboxing and famous pioneers who paved the way for modern hip-hop favorites.
Families, with their little ones, will learn the art of making their voices their main instrument with vocal percussion techniques and will be able to show off their talents alongside other budding emcees.
Sawyer's concert will include original pieces and other mixes curated with the help of his audience. Kids will be able to choose the instruments, sounds and mixes that will be included. The concert will also showcase improvised pieces including live looping, sampling and special effects.
As an arts educator, Sawyer travels around New York City to share the love he has for the genre of hip-hop with his students. Though his roots in the genre run deep, he said the way he learned about music was unconventional.
Sawyer's grandfather played the trumpet at the Apollo Theater in Harlem, and Sawyer's dad was an DJ. Sawyer picked up an old Casio keyboard that was laying around his house, and the rest was history.
"The youth need different things that stimulate them so it's super important that we get in front of them with culture," said Sawyer. "I can't stress how important it is and how impactful it is for people dealing with depression, stress, and kids not knowing how to express themselves, or those with communication issues. Art is so broad in what it can do and how it can help everyone."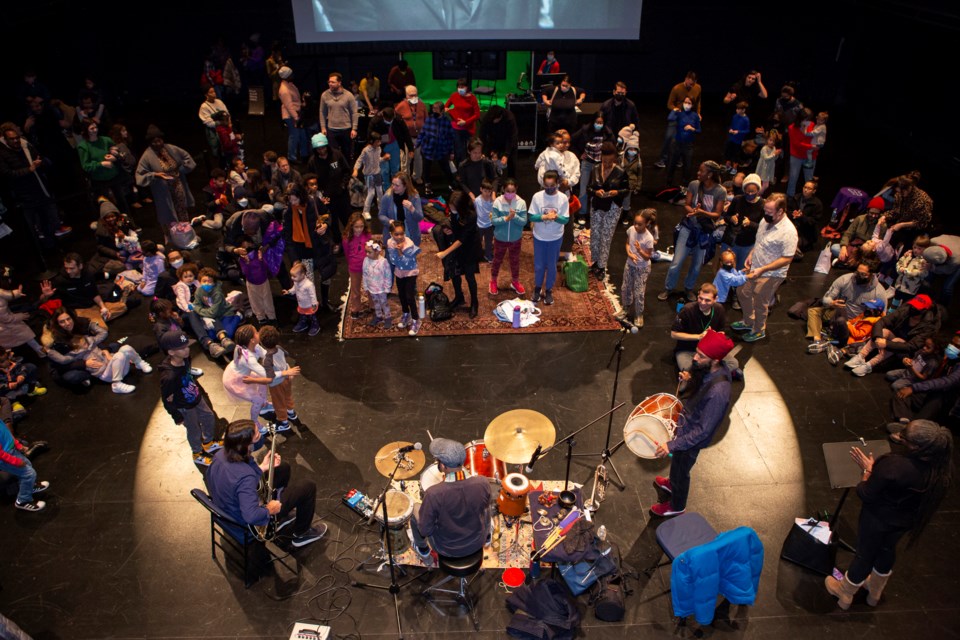 ​Lee said hip-hop can be sometimes misrepresented, which makes it extra important to introduce and highlight the positivity of the genre so it can continue to be preserved and celebrated. The genre bursts with artistic value and is a staple in storytelling and in many movements including politics, Lee said.
"What I really want to do is recreate, if I can, that experience for another young person for them to come to a concert, see these amazing artists and just be in awe of what they can show and talk about," Lee said.
"I think that's the biggest thing that you will ultimately want to leave with is that, Get Up, Stand Up! is really about bringing people together, bringing families together to have fun, enjoy music, dancing, and a culture that really represents all of those things."
Tickets for the Get Up, Stand Up! workshop and concert are pay-what-you-wish, beginning at $8. Tickets can be purchased here.