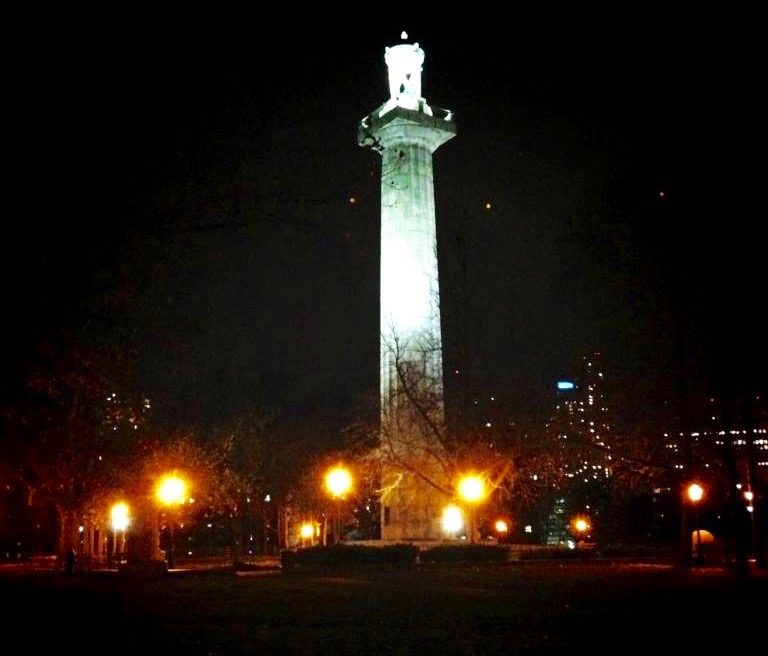 Sunday night, against the backdrop of The Prison Ship Martyrs Monument in Fort Greene was the 3rd annual Tree Lighting Ceremony presented by Fort Greene Park Conservancy and The Myrtle Avenue Brooklyn Partnership and sponsored by Apple Bank.
This year is the second that Apple Bank has sponsored the event and the third year that the organizations have collaborated, in effort to activate the entrance to the north side of the park.
Local residents and their little ones, along with City Councilmember Laurie Cumbo, Assemblymember Joseph Lentol and other community leaders gathered under the 25-ft pine tree while enjoying free cookies and hot chocolate from Brooklyn Sweet Spot and Castro's, along with live holiday music performed by the Dr. Susan McKinney Secondary School of the Arts choir and photos with Santa Claus!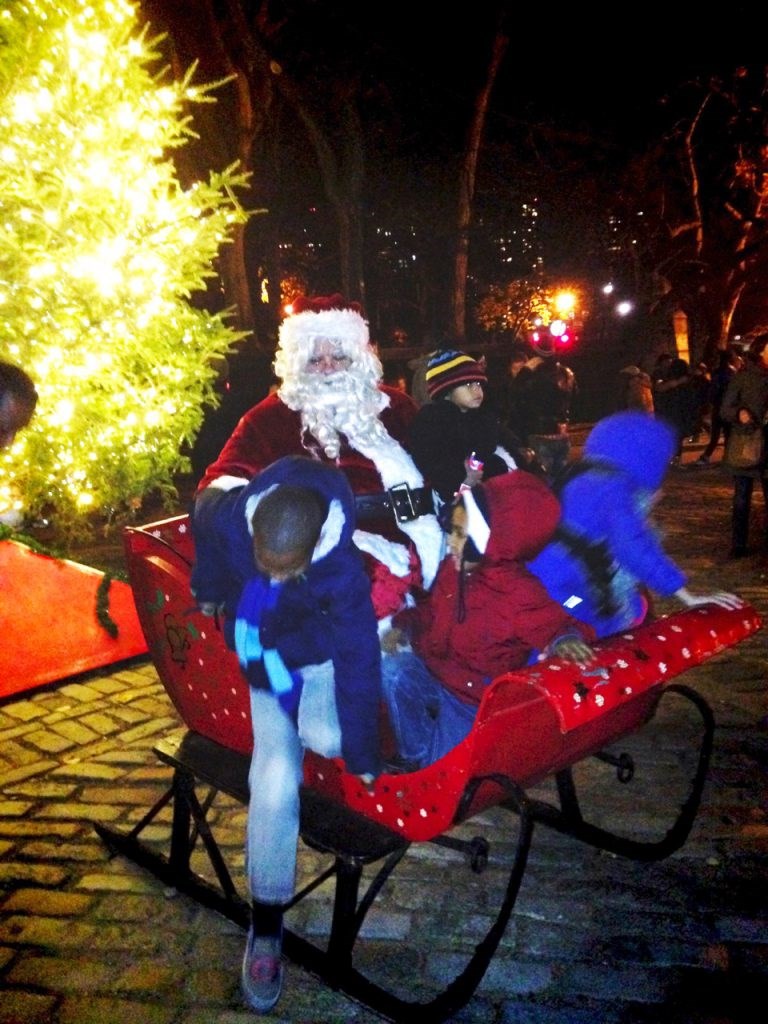 "It's a way of giving back to community," said Charles Jarden, Chair of the Conservancy.
"This is one of our favorite events. It is wonderful to see everyone from children to seniors coming together in celebration of the holidays," said Meredith Phillips Almeida, executive director at MARP. "We are proud to partner with the Fort Greene Park Conservancy to create this opportunity for our community."
Julian Macrone, program and development manager of the Conservancy said the planning of this year's event started in April and was focused on improving upon last year's ceremony. As a result, a real sleigh debuted at this year's event.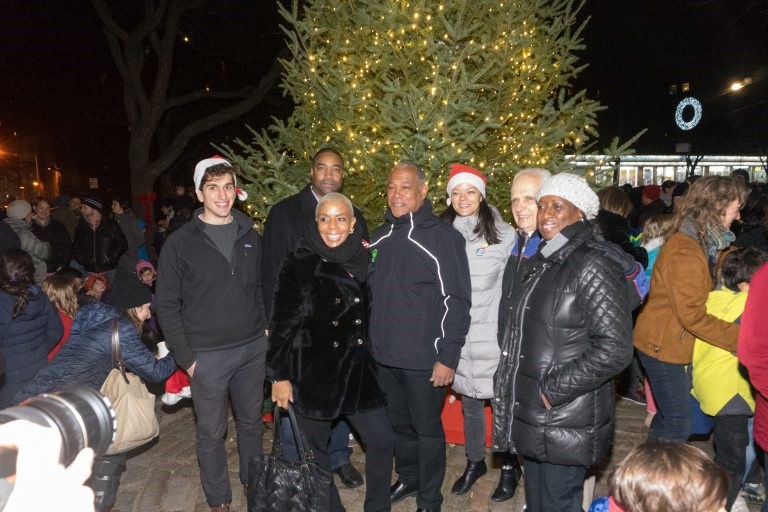 The Park's maintenance crew, led by Chief Supervisor André, started working on setting up the venue since 8:00am. As night drew near and people started leaving, André and his crew members began to move the sleigh back to the shelter. "It was donated by Walt Whitman himself," he said, jokingly of the sleigh.
The Christmas tree will remain in the park until January.