If you're a foodie residing in Central Brooklyn, likely by now you've done a food crawl or two... or three.
There have been many to choose from in Bed-Stuy, Red Hook and even Carroll Gardens-Cobble Hill.
But you can't possibly consider yourself an official Bklyn Foodie if you haven't sampled the robust flavors and culinary cookups of Brooklyn's West Indian community!
Now you have your chance, this weekend! On Sunday, Oct. 6, Tastes of Brooklyn presents its first-ever Caribbean food crawl with the Tastes of Flatbush!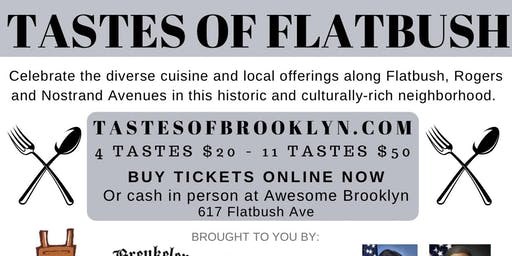 Come take a stroll along Flatbush, Rogers and Nostrand Avenues and nearby streets to discover culinary secrets you didn't even know were there! Along with many sumptuous Carribean culinary fare and longtime locales, you'll also have a chance to check out some of the newer pubs and restaurants.
Participants:
Tickets are available at Awesome Brooklyn, located at 617 Flatbush Avenue near Fenimore Street. You can also purchase tickets here.
Also, dogs are welcome, along the route.