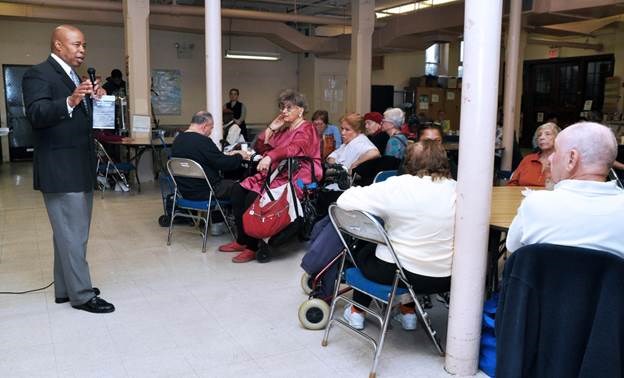 Following a number of local attacks on the elderly in Park Slope, Brooklyn Borough President Eric L. Adams on Wednesday shared with seniors throughout Brooklyn a series of crime prevention tips.
"The best weapons to combat crime against seniors are education and preparation," said Borough President Adams. "I ask all of Brooklyn's elders to pay attention to our important prevention tips. In One Brooklyn, we look out for our own."
Borough President Adams's visit followed up on his announcement in Park Slope last Friday of an increased $1,000 in reward money that he is personally offering, in addition to the $2,500 offered by the New York City Police Department (NYPD), for information about Gioino's attacker; he also wrote a personal check to cover her financial loss from the incident.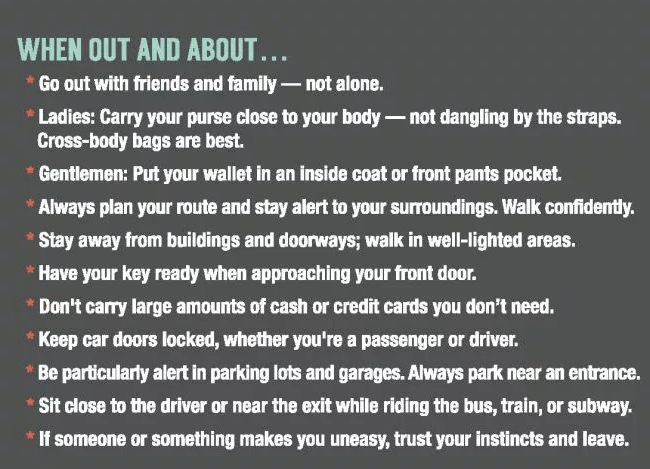 The information, focusing on activity at home, while traveling, and when banking. For more crime tips, visit the Borough President's website here.