Dozens of onlookers were in attendance Sunday afternoon for the unveiling of Flatbush Faces & Voices, a mosaic mural featuring the portraits of more than 80 residents of Flatbush.
Located at 724 Flatbush Avenue, the intersection of Flatbush and Parkside Avenues, the mural is a collaboration between artists Annie Del Hierro and Hana Kulovic.
The mural's 21 portraits are connected to a QR code featuring interviews with the subject's portraits, who share the stories of their lives in Flatbush. The project was created in collaboration with local organizations Bklyn FAM, Flatbush Mixtape, Kiddie Science, Voices of Lefferts, and Brooklyn Artery. Bklyn Fam helped Del Hierro and Kulovic secure a site for the project, while Voices of Lefferts and Flatbush Mixtape assisted in finding subjects to be featured.
The project was funded by a $15,000 Opportunity Agenda 2022 Culture & Narrative Fellowship received by Del Hierro, and an additional $1,000 donation from the building's owner.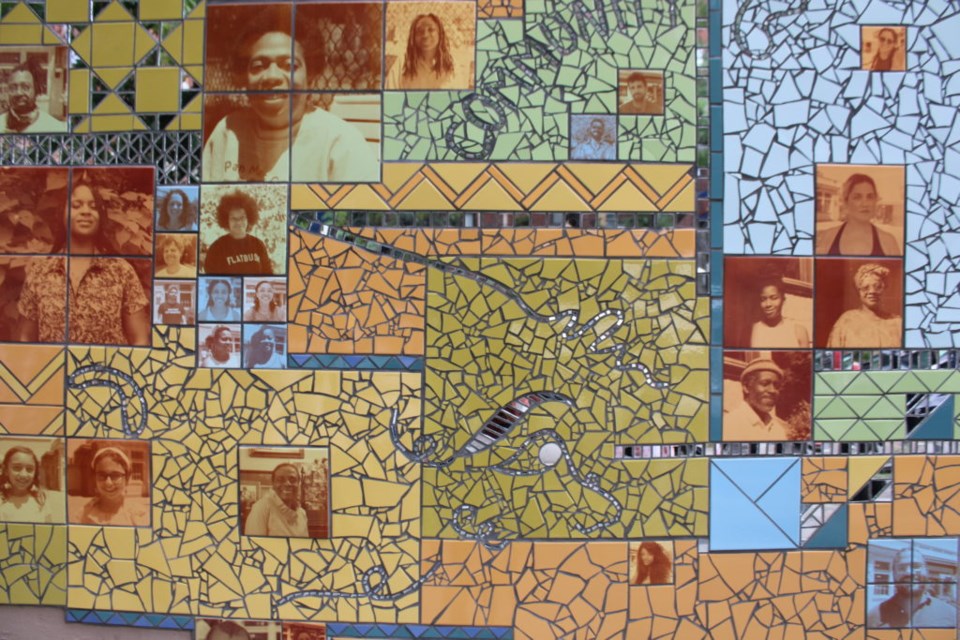 Many of the residents featured in the mural were in attendance for Sunday's unveiling, in awe of seeing themselves proudly displayed in their community: "I feel honored to be able to represent my community on a mural," said Norma Williams, a resident of Flatbush for more than 40 years.
Tricia Ocasio, who was also featured in the mural, shared similar sentiments: "I'm really happy for the community because it's a well-deserved piece of art that really brings together the stories in the community," said Ocasio, who has lived in Flatbush for 15 years and is the owner of nearby bookstore Cups and Books.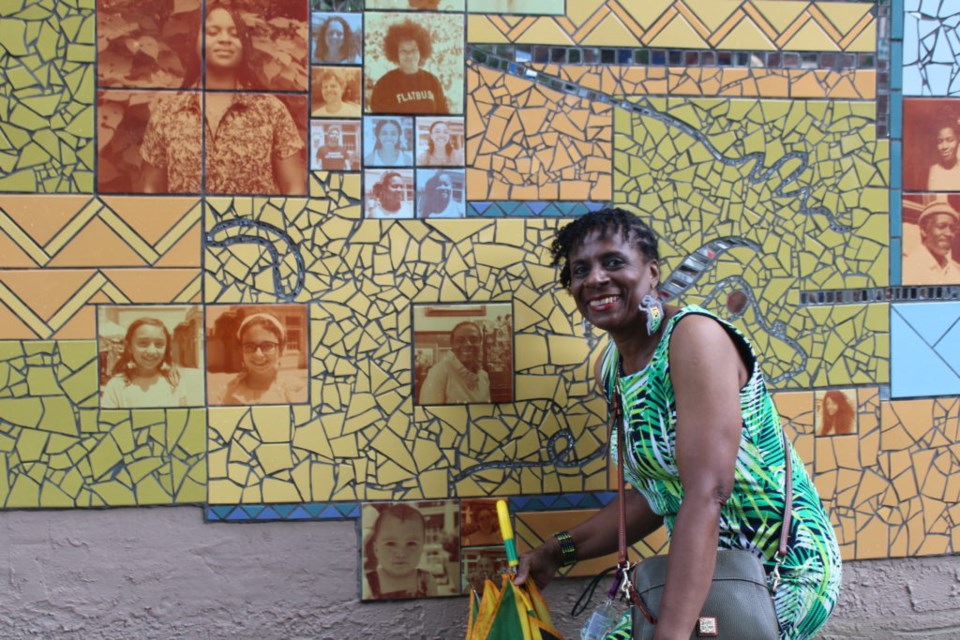 The mural's ceramic tiles were created using the custom kiln of local sculptor John Mosler. The mural takes the shape of Flatbush itself, and features mirrors in between the portraits and tiles.
"Whether or not each of us personally featured in this mural, I think it's fair to say we see and hear ourselves in the images and voices of our neighbors," said Jenn Chen, founder of Brooklyn arts organization Bklyn Fam in a speech at the unveiling.
Robert Quinones, a member of Flatbush Mixtape, a local community organization that contributed to the project, was initially apprehensive about participating. "Flatbush is a very important neighborhood, culturally," said Quinones at the unveiling. "As we become gentrified, it's easy to sort of like lose touch with that.".
But Quinones was encouraged by Del Hierro and Kulovic's dedication to getting the project right. "They've shown very large amount of care and heart and consideration when putting this project together." Said Quinones
The interviews incorporated into the project were conducted in part by students from nearby Erasmus Hall Educational Campus.
"Oral history is really important in our communities, and we have to open our arms and our hearts to learn about everyone," Del Hierro said.