Brooklyn resident? Got a bright idea? Local residents don't have to navigate the daunting VC capital landscape nor figure out an ingenious way to make it on Shark Tank.
Thanks to the Downtown Brooklyn Partnership, each year local residents with bright ideas are offered a chance to shine bright at the "Make it in Brooklyn" pitch competition, their latest series designed to foster innovation and entrepreneurialism in Brooklyn.
Downtown Brooklyn Partnership has awarded more than $100,000 to winning entrepreneurs over the course of the 16 pitch contests. In the most recent competition this past Thursday, five female-founded startups had three minutes to make their pitch outlining their idea, strategy and plan for growth to an impressive panel of judges for a $5,000 prize.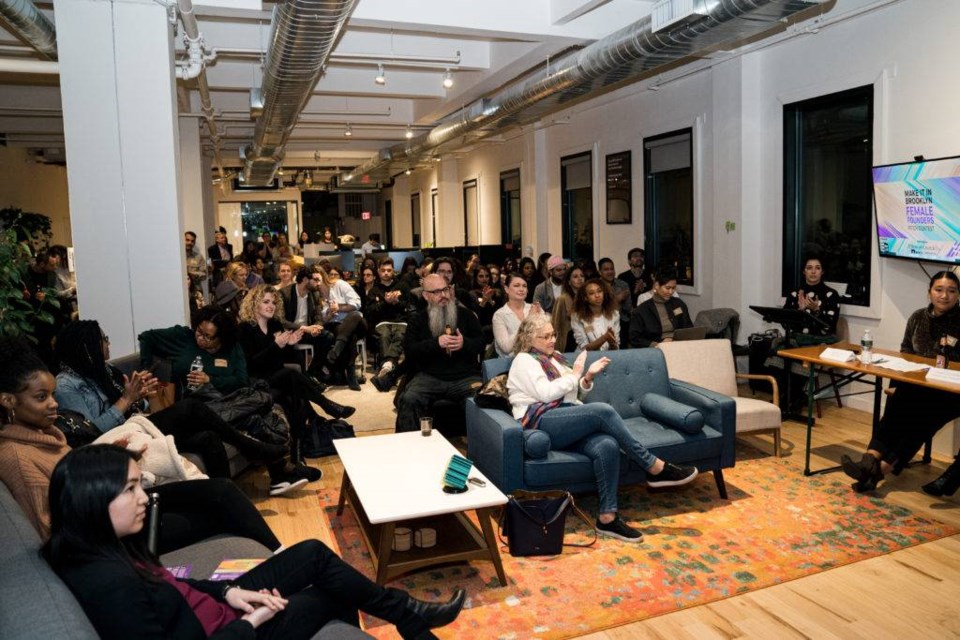 The contest took place at Propel at 397 Bridge Street in Downtown Brooklyn. Propel is a previous MIIB pitch contest winner that went on to raise more than $20 million.
The winning pitch, from "Make it Black" co-founder Amanda Grogan, impressed the judges with her plan to repurpose deadstock clothing-- that is, unsold vintage wares-- by dyeing the clothing completely black and indistinguishable from virgin black clothing.
The service offers clothiers an opportunity to resell products in their store that would otherwise be discarded, helping their bottom lines while encouraging environmental sustainability.
The other four competing startups included:
Metapyxl: a peer-to-peer authentication software that encrypts digital media with a secure proof of ownership locked in metadata.
Cognitive ToyBox: a platform that prepares children for school readiness by gamifying lessons.
BNDL: a tool to help busy parents get the clothes they need for their growing babies cheaper, quicker, and greener.
PracticeWheels: like Airbnb for medical offices, this service allows doctors with unused hours and days to rent their space to doctors getting a private practice off the ground.
"We were blown away by the cutting-edge ideas we heard tonight," said Regina Myer, president of the Downtown Brooklyn Partnership. "There is so much innovation happening in Brooklyn right now, and with more female-founded startups than any other city in the US, this contest is a great way to promote and highlight these entrepreneurs at the forefront of their field.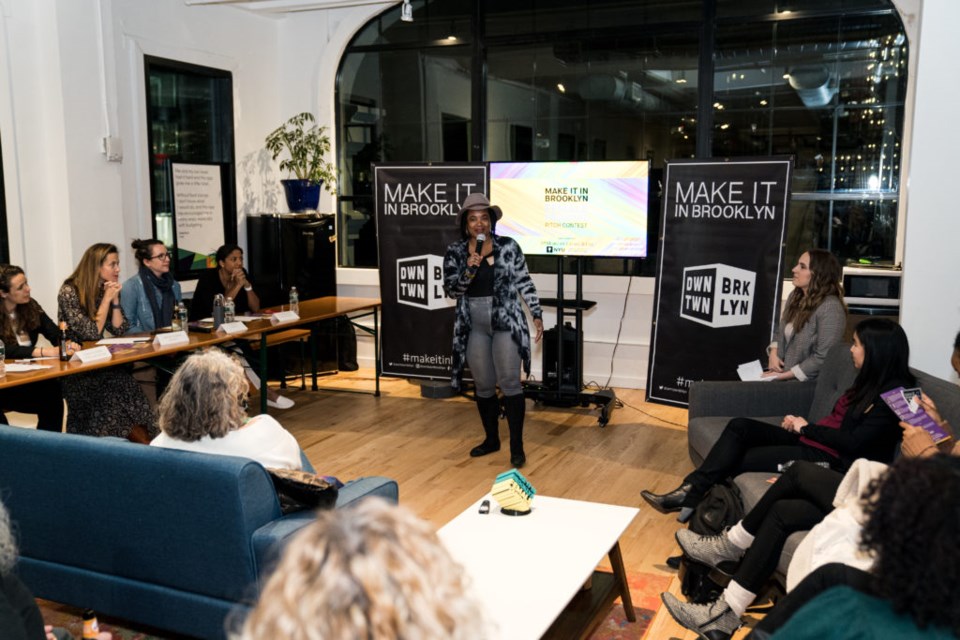 In addition to the cash prize, Make It Black will receive a free consultation with EA Creative Consulting to review business plan and strategy. Past participants in the pitch competition have gone on to raise more than $50 million.
"All of these companies are transforming our city with their ideas, and we are excited to help them continue to thrive here," Myer said.