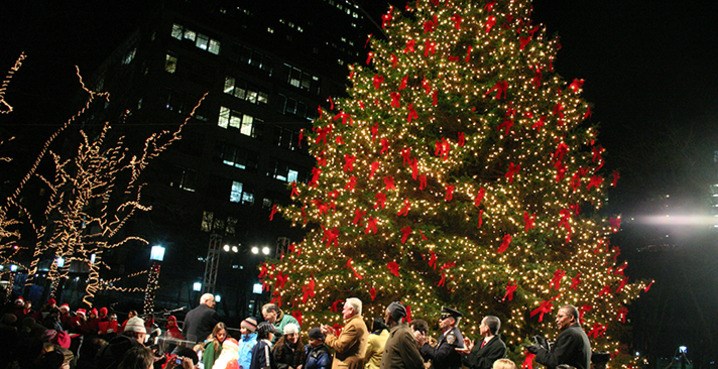 Celebrate Brooklyn's 27th annual tree lighting at MetroTech Commons, hosted by Forest City Ratner, with performances by the award-winning Brooklyn Youth Chorus and appearance by Santa Claus and his live reindeer!
The holiday season comes alive this Thursday, December 1, as Brooklyn's very own Dancewave will perform dance routines, along with a special light show produced by students at NYU Tandon School of Engineering and holiday treats from Starbucks and La Défense.
WHAT: Annual Tree Lighting Celebration
WHEN: Thursday, December 1, 2016 at 5:00 p.m.
WHERE: MetroTech Commons, in front of 2 MetroTech Center, located in Downtown Brooklyn between Jay Street and Flatbush Avenue, Willoughby Street and Tech Place.
WHO:
Forest City Ratner Companies Executive Chairman Bruce Ratner

Forest City Ratner Companies President and CEO MaryAnne Gilmartin

Brooklyn Borough President Eric Adams

Revered Dr. Herbert Daughtry, House of the Lord Church

Santa Claus

Live Reindeer

Brooklyn Youth Chorus

Dancewave
WHAT ELSE: The event is free and open to the public.