Experience the meaning, healing and connection plants provide us this weekend at the Brooklyn Botanic Garden's annual Making Brooklyn Bloom conference.
The free, two-day event, which will take place March 20-21, is titled Seeds of Hope and Healing and will feature a keynote address by farmer and codirector of the Sankofa Community Farm at Bartram's Garden in Philadelphia, Christopher Bolden-Newsome.
Bolden-Newsome's address is titled She Hid Seeds in Her Hair: The Power of Ancestral African Foods and will explore how African people have built a food culture in America, far from the succulent greens, pearlescent cowpeas and comfort-cooked yams.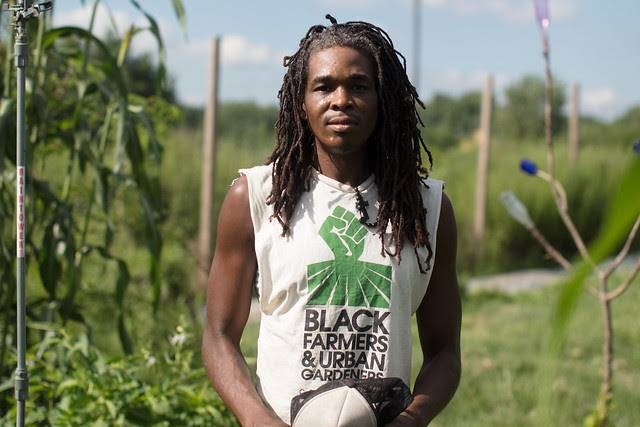 "New World stand-ins—collards, red beans, and sweet potatoes—ingeniously reconfigured, helped our ancestors re-create home and humanity wherever we went," Bolden-Newsome said in a statement.
"Celebrating our ancestral foods by farming, consciously cooking, praying with, and sharing them can heal the spiritual and physical damage that we and our ancestors have experienced in our bittersweet American journey."
The virtual conference will combine prerecorded presentations with live, interactive Q&As. Workshops and talks will highlight the meaning, healing and connection plants provide, and will center stories of seeds and the often difficult histories they contain and reveal. The conference will ultimately explore the question: Can sowing the seeds of our pasts help us heal our collective future?
Brooklyn Botanic Garden President Adrian Benepe said the organization was proud to be hosting leaders in urban gardening and community organizing for this year's conference.
"This past year has emphasized the importance of green spaces in providing direct access to food, improving mental health, and allowing us to enjoy the benefits of nature while remaining socially distanced. This year's speakers are testaments to the power individuals have in empowering their communities through gardening and horticulture movements."
Speakers at the event include urban gardening advocate and founding farmer of Rise & Root Farm Karen Washington, community organizer at Howard Garden and Brooklyn Urban Gardener Kimberly Curtis, seed farmer and founder of Truelove Seeds Owen Taylor and BBG President and CEO Adrian Benepe.
Seeds of Hope and Healing will take place on Zoom and is free to attend. Register for the event here.