Mother's Day is just around the corner, and what better way to say 'I love you' than with a bouquet of flowers? For anyone still looking for that perfect gift, check out these three Black-owned, Brooklyn-based flower shops that bring creativity and flair to their floral arrangements.
From enchanting bouquets to elegant floral designs, these sweet shops have some of the most luscious arrangements on the market and showcase the artistry and personal touch of Black florists who have mastered the language of flowers.
Brooklyn Blooms - 433 Nostrand Avenue, Brooklyn, NY 11216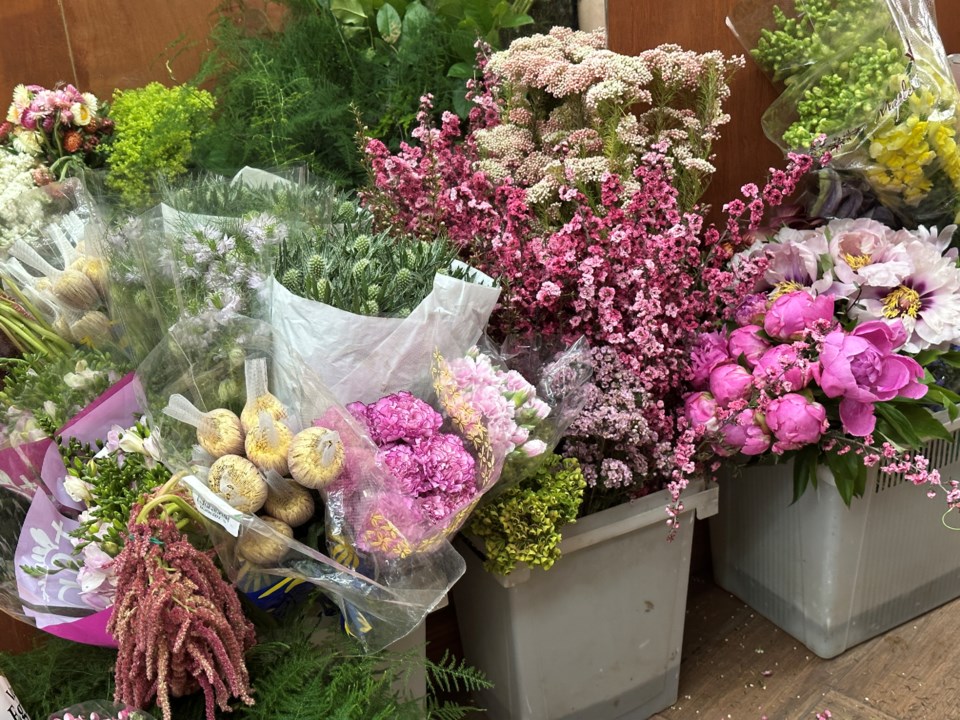 LaParis Phillips' family's flower shop in St. Louis, Missouri, is where her passion for flowers began. As a young girl, she assembled faux flowers and dozens of roses alongside her family, perfecting her arrangements.
As she grew up, her delight in floral design remained a constant source of inspiration. When she moved to New York as an adult, Phillips said she wanted to add something fresh and new to the flower scene in Brooklyn.
Brooklyn Blooms opened in 2017 and shortly afterward the business expanded into a second location. She said her shop grew into a staple for extravagant eye-catching designs with the help of her creative team members — who she calls "Bloomies."
"As a floral designer, people gravitate towards us because we're a very expressive brand," said Phillips. "People see that our arrangements are very expressive and I think that makes people feel comfortable."
Brooklyn Blooms prides itself on creating bouquets that can't be found anywhere else. Every day, shoppers walk into the space asking, "Wow, what is that?" and leave with knowledge on the season's newest florals, Phillips said.
Artistic arrangements like in the "Bed-Stuy Collection" are crafted with a lush variety of flowers, including hyacinths and peonies, placed in a vintage vase.
It's not enough for floral arrangements to look beautiful — Phillips said she also focuses on incorporating sustainability into her ever-growing brand. She often repurposes flowers to make fashion statement pieces for fall and winter.
Les' Blooms Floral - 65A Fenimore Street, Brooklyn, NY 11225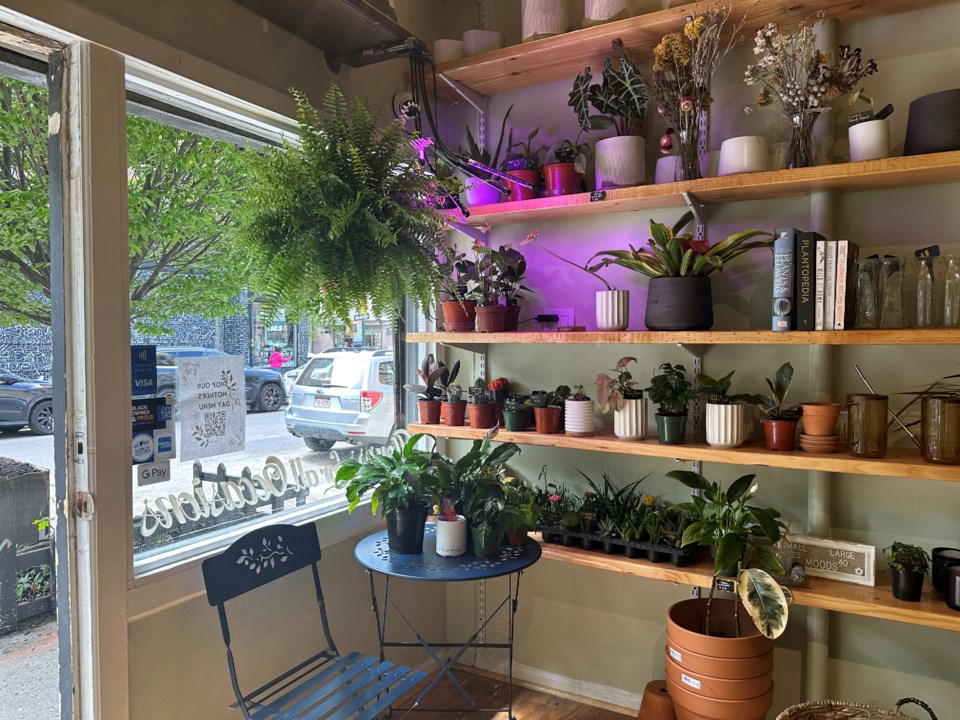 While helping her grandmother tend to the family garden as a child, ​Rasheedah Leslie had no idea her love for flowers would prompt her to open up Les' Blooms Floral, the thriving flower shop in Flatbush.
Her storefront opened its doors in November 2017, and has since served plants and bouquets to the community of Flatbush, Prospect-Lefferts Garden and beyond.
Although unsure of how she would use the education she received from The Flower School in New York City, the first-time business owner quickly turned her passion project into a neighborhood staple.
"There have been a lot of happy interactions, like seeing people start out buying flowers for their girlfriend, then for the engagement and the wedding, then a baby shower and the baby's first birthday," Leslie said. "It's a journey, it's a family and it's very community-based."
Leslie said the goal for her shop is to transcend beyond the usual assortment of lilies, roses and carnations available in supermarkets. She wants her community to have access to conversation-starting arrangements, including rare flowers like the Proteas, a pink and orange South African flower with an otherworldly look.
Leslie said she crafts each bouquet of flowers with the client in mind and makes choices based on the client's personality and style.
"Whether it's for them or for someone else, I want them to feel like it was an intentional choice," Leslie said.
Verdure Florists - 244 Malcolm X Blvd. Brooklyn, NY 11233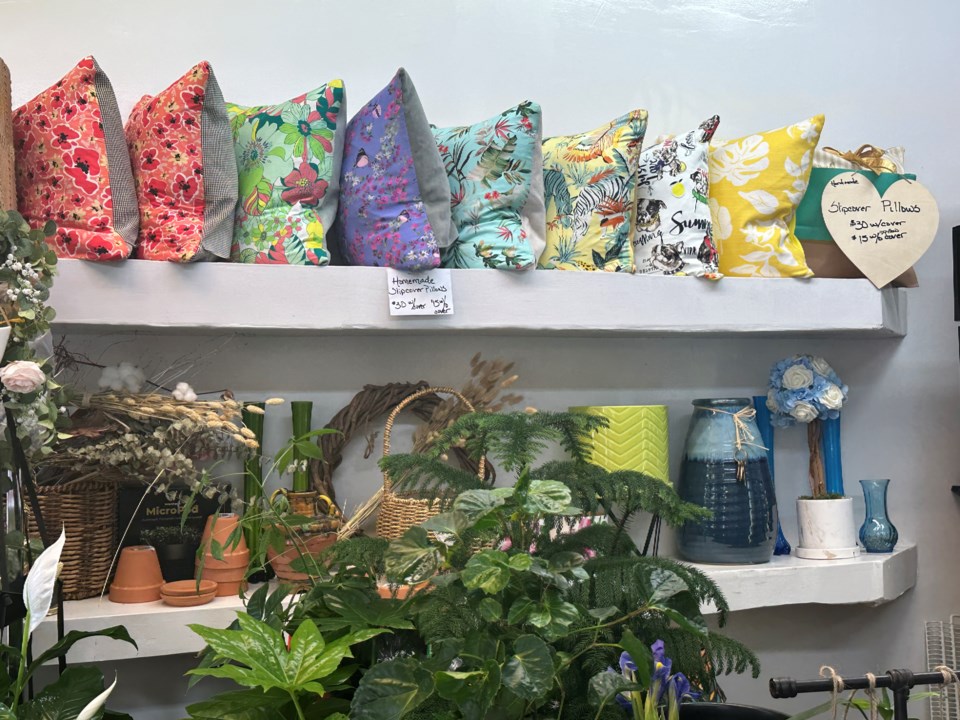 Verdure Florists, located in the heart of Bed-Stuy, is co-owned by long-time love birds Dezzie and Olga Ligon. The shop — which is right near where they raised their seven children — opened in 2021 and has been embraced by the whole neighborhood.
Dezzie started learning the ins and outs of floral care and design from his father at age 14. He worked as a freelance florist around the city until finally, alongside his wife, turned his passion into a flourishing business.
The shop has grown from offering a few simple florals to a storefront full of beautiful arrangements and other handmade items, like pillows, created by Olga.
When entering the shop, the friendly owners and the smell of fresh flowers greet customers.
"We try to keep everything here very light-hearted and basic," said Olga Ligon. "We're not trying to reinvent the wheel. We want you to feel, when you walk in, as if you're walking into your living room itself."
Verdure Florists offers a unique experience where clients can create their own bouquets. No matter the budget or event, patrons can assemble an arrangement that fits their needs.
In addition to the flowers, the florists offer an extension of the business called Verdure & Vino, run by daughters Ciara and Chloe Ligon. They host floral-inspired workshops and events for community members.
The next event takes place on Mother's Day, May 14. Tickets can be purchased here.