Happy birthday to the King: Dr. Martin Luther King Jr.!
This Monday, Jan. 16, is Martin Luther King Jr. Day, a federally recognized holiday commemorating the civil rights movement leader and the values which defined his character — justice, compassion, dignity, nonviolence and service. King was assassinated for his beliefs in 1968, and the federal holiday celebrates his birthday, which is on Jan. 15.
As people all over the city participate in service projects and tributes, others will use the long weekend to get out of town to visit family and friends.
Wherever you are, it's important to honor King's life, legacy and the people who embody his values, to ensure his vision for Black liberation and an equitable, united society is carried like a torch in Brooklyn for generations to come.
Here's how: The Brooklyn Academy of Music is celebrating King all weekend long, with free events in person and online for people of all ages. This year's theme is "Defending Democracy."
Events include performances and films from cutting-edge, critically acclaimed artists and musicians who speak on cultural pride, Black history and freedom in their work.
On Monday, BAM will host an activist artmaking experience for children. Anchoring the long weekend is BAM's 37th annual Brooklyn tribute to King, emceed by Brooklyn Borough President Antonio Reynoso on Jan. 16, which will be live-streamed for those who can't make it in person.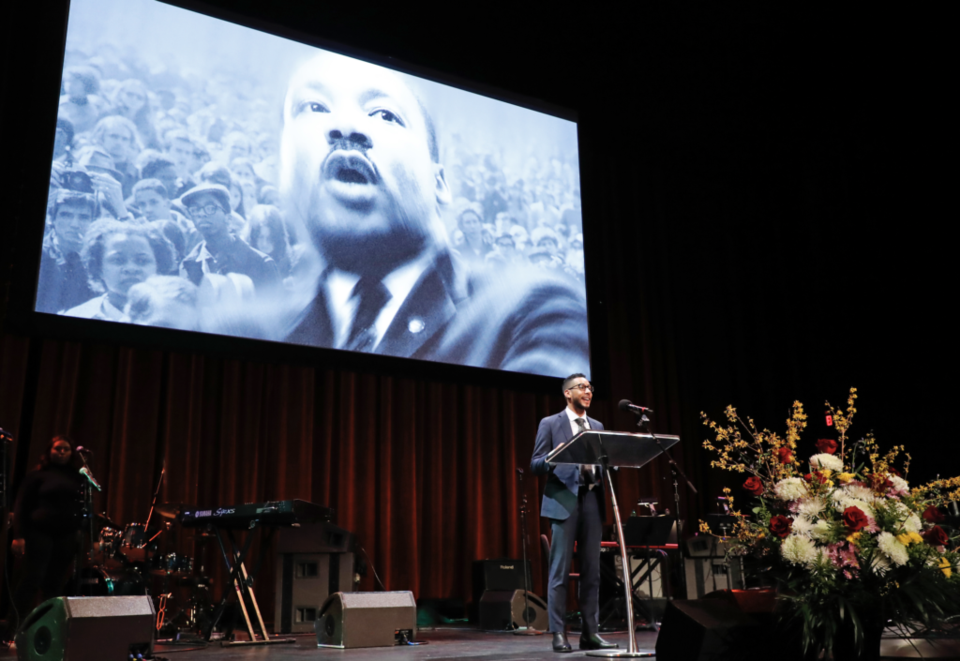 Tribute events are listed below, but if you can't make it to any of them, don't worry: BAM is also screening a short film called "Freedom!" from Jan. 12-Jan. 20, looped continuously on the corner of Flatbush and Lafayette avenues.
"Freedom!" is a group exhibition inspired by the work of playwright and activist Lorraine Hansberry and the Freedom newspaper. On view for a limited time, the digital billboard-based project is a provocative exploration of the meaning of freedom and pays homage to the legacy of the civil rights activist.
Friday
What: BAMcafé Live: Russell Hall
Where: The Adam Space, 30 Lafayette Ave., Brooklyn, NY
When: Jan. 13, 9:00pm
Jamaica-born Russell Hall is an Emmy, Grammy and Golden Globe-nominated bassist and activist whose music draws on the traditions of jazz, opera, reggae and roots music. With an unfailing groove, blistering chops and an abundance of character, Hall has quickly become one of New York City's preeminent bassists. When he's not creating solo work, he performs with his band, Bessie and The Rainbowkids, composed of artists from all around the world whose mission is to bring peace to all ears and love to all hearts.
---
Saturday
What: BAMcafé Live: HARRIET TUBMAN
Where: The Adam Space, 30 Lafayette Ave., Brooklyn, NY
When: Jan. 14, 9:00pm
HARRIET TUBMAN is a power-jazz trio featuring guitarist Brandon Ross, bassist Melvin Gibbs and drummer J.T. Lewis. Their music is a soul-baring, politically-tweaked fusion of rock, jazz, blues and avant-garde. HARRIET TUBMAN's genre-defying sound is pure and liberated musical expression — a deep and soulful meditation on the essence of freedom.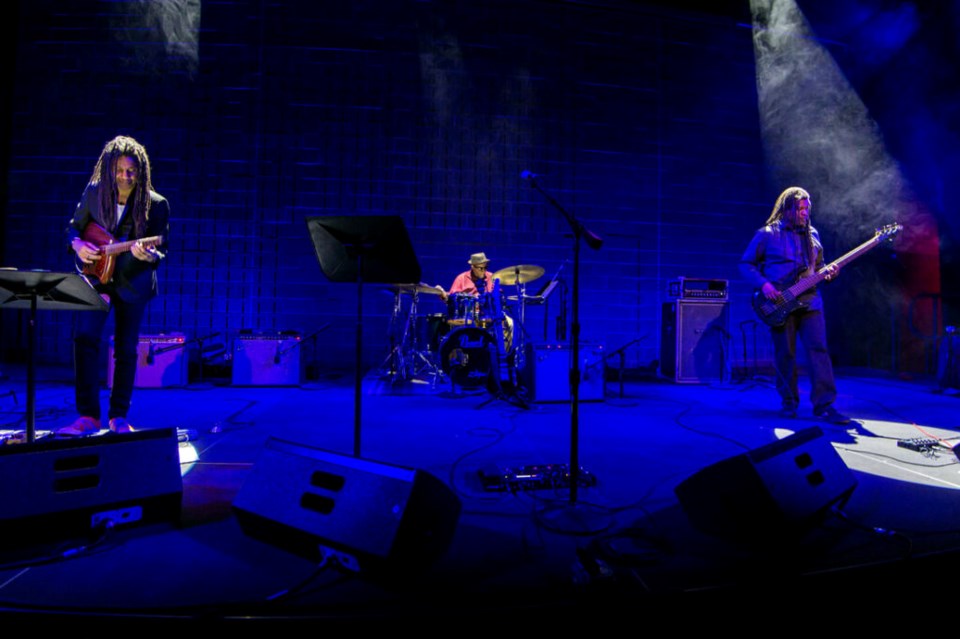 ---
Monday
What: BAMkids Celebrates MLK Day: Courage Takes Creativity
Where: Fishman Space, Hillman Studio, 321 Ashland Pl., Brooklyn, NY
When: Jan. 16, 10:30am-3:00pm
Dr. Martin Luther King, Jr. encouraged the world to use time creatively, saying that "the time is always ripe to do what is right."
Knowing that courage takes creativity, this family-friendly program, co-curated with the BAMkids Parent Advisory Circle, immerses young people in art forms that have been important expressions of social justice movements. Art has helped raise awareness, build community, and challenge power structures. Throughout the day, families can drum, dance, craft, color, and even put themselves in moments of civil rights history from Dr. King's lifetime. Suitable for ages 6 to 11.
---
What: Film: My Name is Pauli Murray
Where: BAM Rose Cinemas, 30 Lafayette Ave., Brooklyn, NY
When: Jan. 16, 1:00pm
This documentary, directed by Oscar nominees Betsy West and Julie Cohen, spotlights the overlooked history of the trailblazing LGBTQ and civil rights activist Pauli Murray. Murray, a gender-nonconforming scholar and ordained minister, championed the rights of people of color, women, and the queer community. The show runs 91 minutes and the tickets, which are free, will be distributed on a first-come, first-served basis.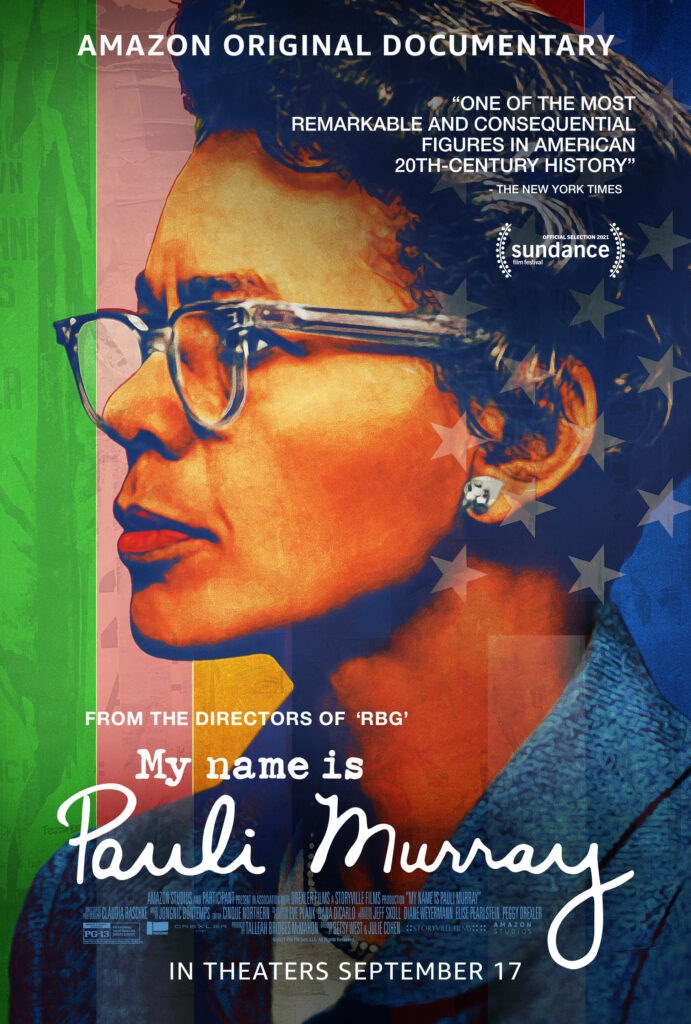 ---
What: The 37th Annual Brooklyn Tribute to Dr. Martin Luther King, Jr.
Where: BAM Howard Gilman Opera House, 30 Lafayette Ave, Brooklyn, NY and online
When: Jan. 16, 10:30am
Artists, activists, civic leaders, and community members will gather at BAM to celebrate King's life and mission as part of an annual tribute event. Nationally recognized civil rights lawyer and law professor Sherrilyn Ifill gives the keynote address. Grammy-nominated performer Allison Russell and Vy Higginsen's award-winning choir Sing Harlem performs.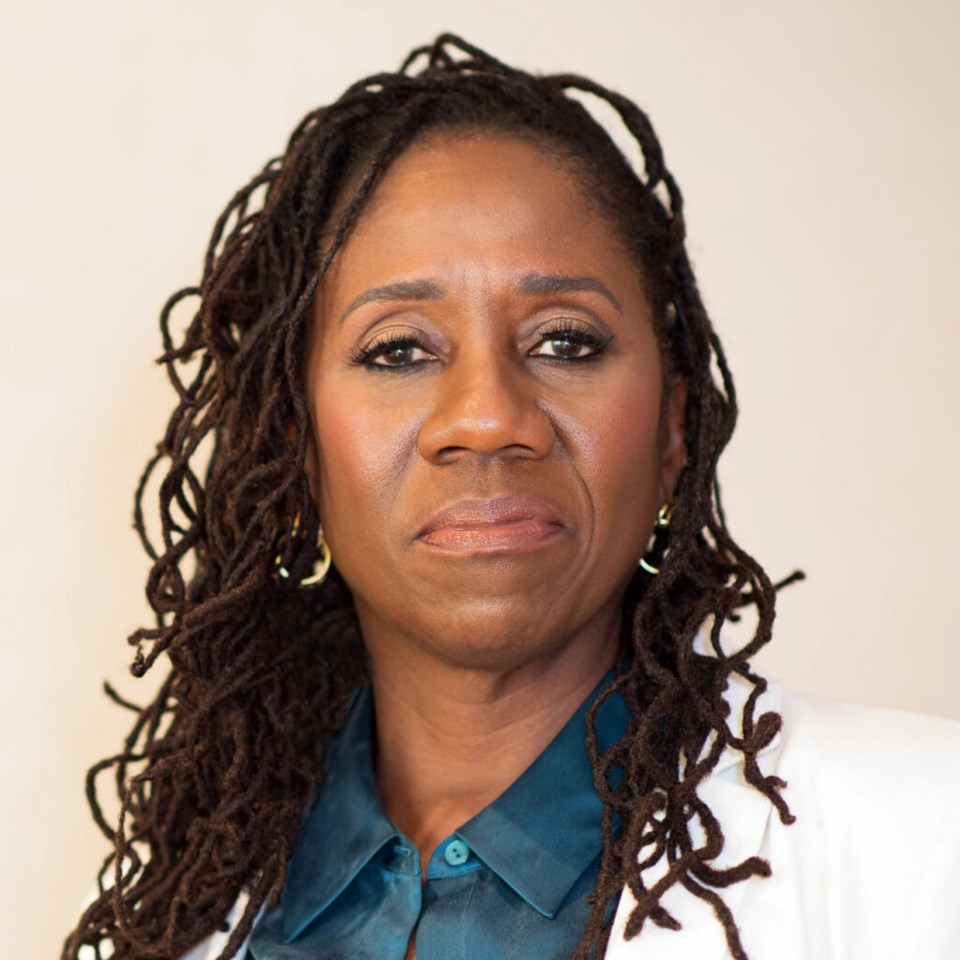 The largest such gathering in New York City, the annual program encourages us to continue in his radical spirit: relentlessly pressing forward in pursuit of justice — even against the odds —and celebrating the strength and power of community to create change.
Reynoso will emcee the event. The program will be shared as a video livestream at 10:30am at BAM.org. Tickets are free and open to the public on a first-come, first-serve basis.