A new comptroller's audit uncovered that the New York City Housing Authority wasted millions of dollars in roof repairs by dodging inspections and proper maintenance.
Comptroller Scott M. Stringer revealed today at a press conference in front of Fort Greene's Ingersoll Houses that NYCHA ignored warranty agreements and instead hired contractors to replace roofs that could have been saved with consistent oversight and care. The comptroller called on Mayor Bill de Blasio to step in and hold NYCHA's executives responsible.
"After all the audits we've done to give NYCHA a roadmap, time and time again they stumble and fumble," said Stringer. "This mayor should walk into NYCHA's headquarter today and demand that they go through every single warranty and ask why they were ignored!"
The comptroller's auditors inspected 35 roofs at 13 different NYCHA developments and found that 88 percent showed significant deficiencies including sagging, pooling water, open seams and cracked, blistering surfaces. Yet, NYCHA's own inspections, if done at all, largely failed to note any problems, the audit found.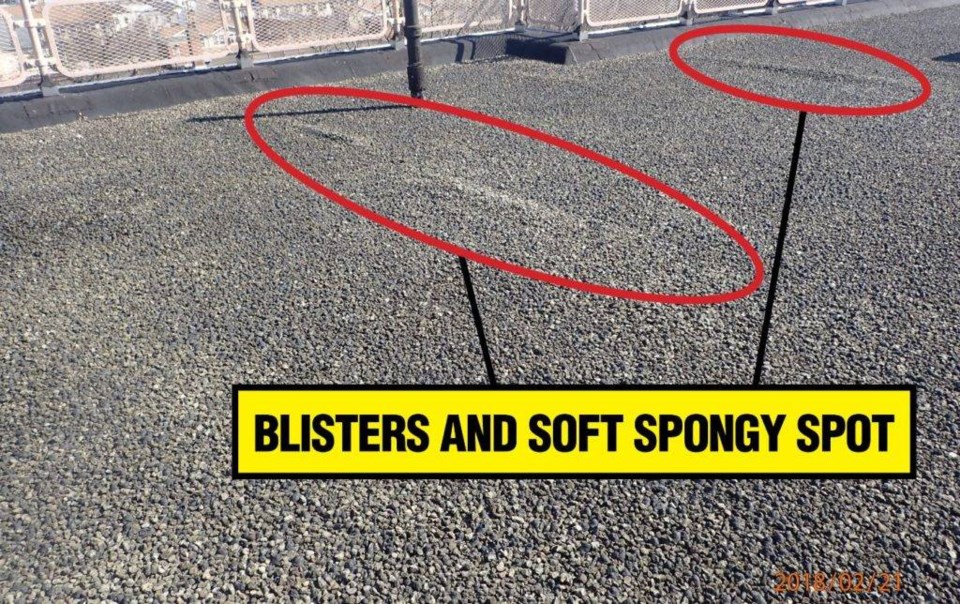 All of the 35 roofs have been replaced since 2000 despite still being under a 20-year warranty, leaving the taxpayers with a $24.6 million bill. Over that period, NYCHA logged 709 roof repairs or replacements —and only invoked warranty in nine cases. Auditors also found that NYCHA staffers performed unauthorized roof repairs that do not comply with manufacturer's warranties.
"NYCHA always goes with the lowest bidder," said Ingersoll Houses Tenant Association President Darold Burgess. "The contractors NYCHA selects do a shabby job, and the residents are left to suffer. NYCHA always says, 'We don't have money.' But it shouldn't even be a problem if a roof is still under warranty."
NYCHA's lack of control, combined with outdated procedures and poor record-keeping, is what caused this decades-old "mess that subjects residents to leaky roofs and ceilings, mold and mildew, exacerbating the health challenges they are already facing," the comptroller added.
"At a time when every penny counts, NYCHA is essentially putting money on fire by investing millions in roof repairs when it doesn't have to," said Stringer. "They're letting private companies off the hook, and sticking it to New York taxpayers."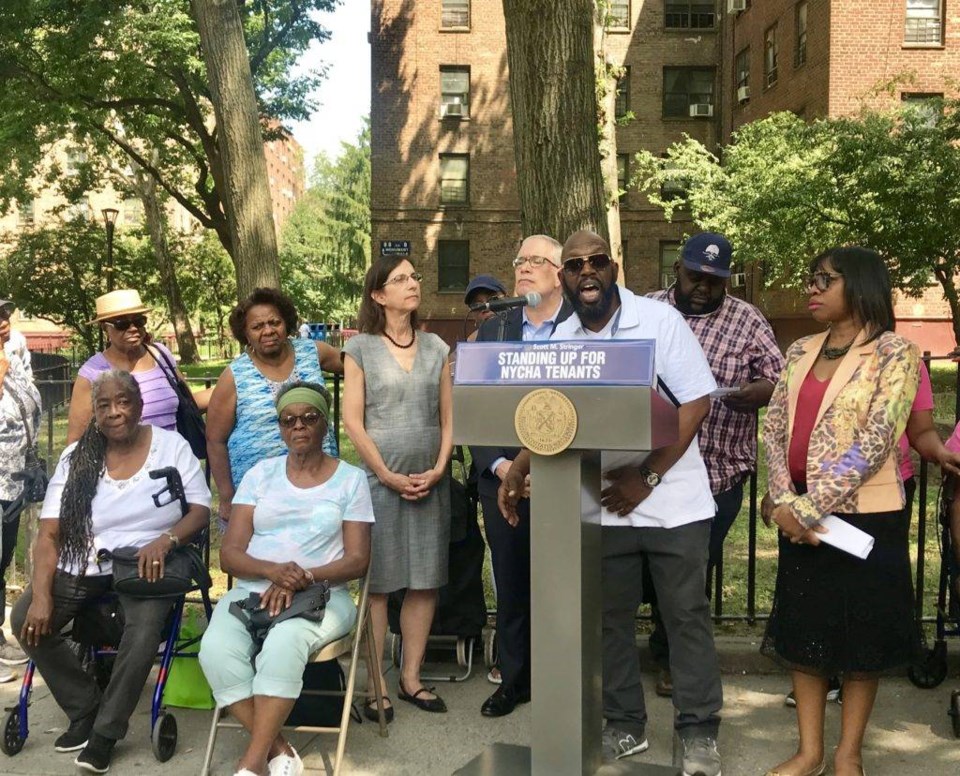 At the root of the problem is NYCHA's failure to implement a system that orders and checks on preventive maintenance measures done by qualified contractors, the audit stated. With such gross mismanagement, the housing authority is putting tens of millions of dollars at risk, and even more importantly, jeopardizing the tenants' health. The disfunction, as it also shows in busted boilers, broken AC systems and lead in the walls, is creating a public health crisis for tenants everywhere they turn, the comptroller said.
"The roofs that should be keeping residents dry are filled with holes, just like NYCHA's excuses," said Stringer. "NYCHA's dysfunction risks the health of the residents and costs New York taxpayers millions --yet NYCHA makes no effort to hold private firms accountable to the guarantees we paid for. This audit shows that NYCHA isn't even trying."
Stringer concluded the report with a set of demands NYCHA should meet -- immediately: to conduct adequate and timely inspections, preventive maintenance and repairs by authorized personal; develop a comprehensive policy and procedures manual covering roof inspection, maintenance and repairs and invoke warranty coverage; and properly record all procedures in NYCHA's IT system.
To see the comptroller's full report, go here.