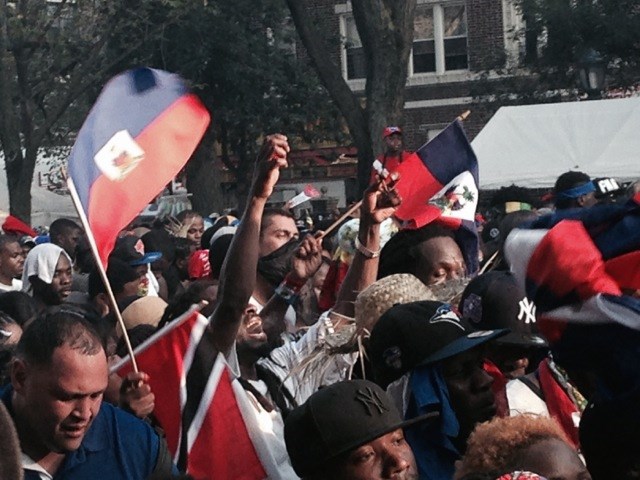 Dear Friend,
As a Council Member serving in my second year in office, I would say the most challenging aspect of the position has become writing statements or press releases or even attending rallies around issues of gun violence in our communities. I have grown frustrated with simply putting out a routine statement surrounding gun violence in our communities without having the necessary resources, manpower or infrastructure to address the issue in a systematic, continuous and meaningful way.
I believe we have come to that tipping point where we can all recognize that whatever strategies we have been utilizing to address gun violence in our communities have not made the impact that is desired in curtailing the violence that has become so commonplace particularly in communities of color.
For the past 48 years, people have traveled all over the world for the West Indian American Day Carnival held in Brooklyn, New York during Labor Day Weekend. I pray and hope like so many others that every year, it will be a safe weekend and that the spectacular and important nature of the Carnival will not be overshadowed by an act of violence that might happen anywhere in Brooklyn and often not directly related to the Carnival. In addition, as an African-American woman, I recognize that an entire race of people are often condemned when acts of violence like this occur and it undeniably impacts how people will view or treat people of the African Diaspora.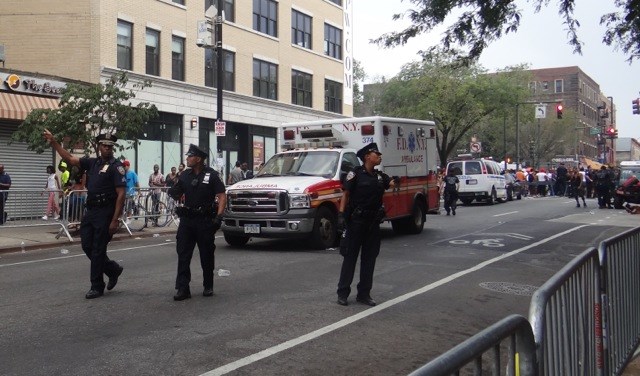 Gun violence in New York City is an epidemic and it has been an issue for some time. I can't remember a time in my life, living in New York, that the reality of gun violence wasn't very real or often hit close to home. It is interesting to me how different administrations are often identified by how they have or have not dealt with gun violence. However, in a very personal way, I have never felt the absence of gun violence in my life.
Questions have been pouring into me about how can we make the Carnival safer, but I think the real question here is how do we get to the heart of the issue and that is how do we put real resources that are sustainable towards the epidemic of gun violence in our communities? I believe this should be a central part of the #Blacklivesmatter movement and all other movements that are focused on the senseless killing of innocent Black people.
If we truly believe all lives matter then we have to recognize that this weekend unfortunately like far too many weekends this summer, resulted in violent incidents. A 24-year-old man was fatally stabbed; a 21-year-old man was shot and is in stable condition; and a 33-year-old man was stabbed and currently in serious but stable condition. Additionally, 43-year-old Carey Gabay, who is a member of Governor Cuomo's Administration as the First Deputy General Counsel, is fighting for his life while surrounded by family.
These dynamics are deep rooted and it is critical that we get to the heart of these issues versus playing politics or the blame game. Our energies, prayers and thoughts should be with the families who need our support now more than ever. These are challenging issues that have a long history, but we simply cannot say that there is nothing that we can do about it moving forward. Generations of young people are depending upon us to provide them with the safety that we as adults are obligated to create for them.
It is critical at this time that we address the issues of gun violence head on. We must begin with restoring critical funding to Operation SNUG (Guns Spelled Backwards) a project of the New York State Division of Criminal Justice Services. SNUG was launched in 2009 with $4 million allocated from the New York State Legislature, which covered seven cities. SNUG is currently funded at $2.9 million. SNUG is a cure violence model that is working all across the state and nation, but it requires adequate investment. According to the cureviolence.org website, "officials from Buffalo say Operation SNUG led to a reduction in street violence.
In Albany, shootings decreased by 29% over eight months. In Rochester, shootings dropped by 40% over six months and violent altercations fell to a 10-year low." NYC Mayor Bill de Blasio announced an additional $12.7 million in funding that will allow the total number of Cure Violence partner sites in NYC to triple in 2015. The City of New York is working towards solutions but again more resources will be required and it will take time to address these issues.
I believe that every Borough should have an office focused specifically on addressing gun violence that deals with mental health services, community outreach, organizing community partners, town hall meetings, 72-hour responders to gun violence throughout the City, school interventions, teen summits, city-wide marketing campaigns, and art and athletic outlets for our youth. I am committed to working with my colleagues to make this a reality. There are other models that are working such as in Staten Island, where they launched the "Occupy the Blocks" initiative throughout the summer months, three days a week in order to have a consistent male presence in their neighborhoods to avert violent acts, while providing man-to-man counseling to area male youth.
This initiative brought crime down to an unprecedented level this summer on the North Shore, but in order to make programs such as these sustainable, adequate and consistent resources are required. I was also proud to have the support of my colleagues in government to expand the Anti-Gun Violence Initiative, which is now listed under the overarching Public Safety Initiative, by $720,000 to bring the total of the Initiative to $8,840,000 in order to include the arts in the Initiative as a key tool in addressing gun violence.
Finally, I look forward to sitting down with the organizers of the West Indian American Day Carnival Association to discuss how we can utilize the greatest convening of people of African descent in the United States to launch an anti-gun violence campaign that has the power to spread all over the world and to reach millions of people.
I believe that it would be very powerful for the Caribbean community to lead the way in organizing a Carnival that brings people together for a very important celebration of cultural heritage but is also infused with a powerful, social justice message of peace.
Yours in Partnership,
Laurie A. Cumbo
Member of the New York City Council