For a class of six- and seven-year-olds, an opera based on a Shakespearean play may sound like an odd film choice, but not for the kids at East Flatbush's P.S. 208 Elsa Ebeling. Every week, with help from their instructor Cyndie Bellen-Berthézène, the kids gather to study, reenact and create art based on classics such as "A Midsummer Night's Dream."
The students are part of The Time In Children's Arts Initiative, a multi-disciplinary program that immerses elementary schoolers from underserved neighborhoods in a curriculum of literature, movement, visual art and music, all centered around opera. On Thursday, the students created colorful, glittery collages of the donkey from the play.
Founded in 2006 by Berthézène, Time In began with a group of 30 kindergarteners in Harlem. She brought the program to East Flatbush last year. Now, roughly 600 NYC public school students receive weekly arts instruction through Time In.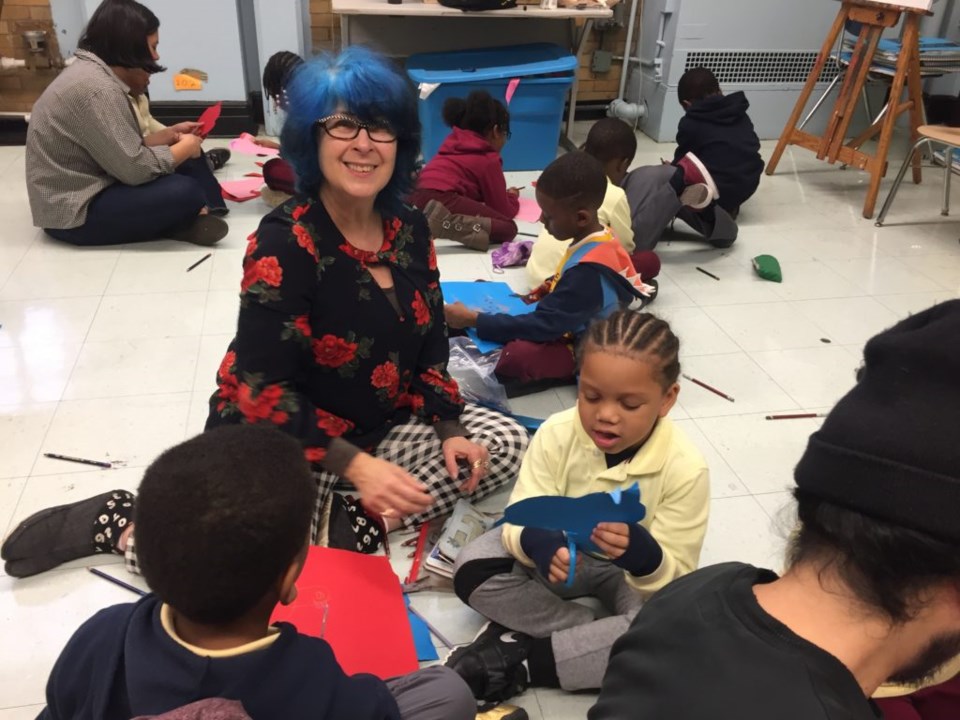 But why opera? As a former professional dancer and opera singer, Berthézène sees it as a natural entry point for children to a wide range of art forms.
"I've found that opera works very well with children because it doesn't leave anybody out," said Berthézène. "There are so many different disciplines involved. It leaves the door open so everyone can learn through it."
Before Time In, Berthézène ran the popular mommy-and-me arts program HiArt!. After winning New York Magazine's Best Children's Art Class award in 2000, celebrities from David Bowie to Rupert Murdoch began flocking with their kids to her studio.
Berthézène realized that less privileged kids often weren't able to participate in HiArt!, despite the scholarships she offered. So she launched Time In as a nonprofit version to bring the same intensive one-on-one focus and high-level instruction to areas where less-affluent parents couldn't drop everything to bring their children to an art class.
"These parents are not Upper West Siders rushing their kids off with a nanny to this or that additional program," said Berthézène. "They're very limited to what's available to them, also based on their income."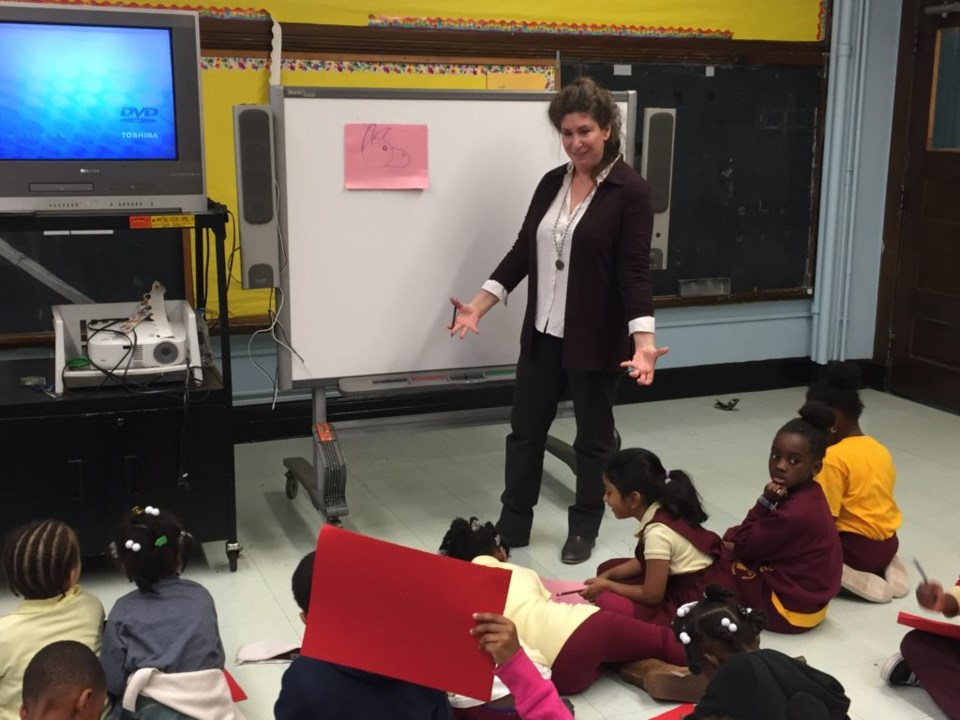 Berthézène and her team of artist-teachers meet with the students once a week. They focus on one opera at a time, acting out scenes or creating visual art based on the storyline. The children take regular trips to galleries and museums throughout the city, often with their sketchbooks ready to draw the masterworks on display.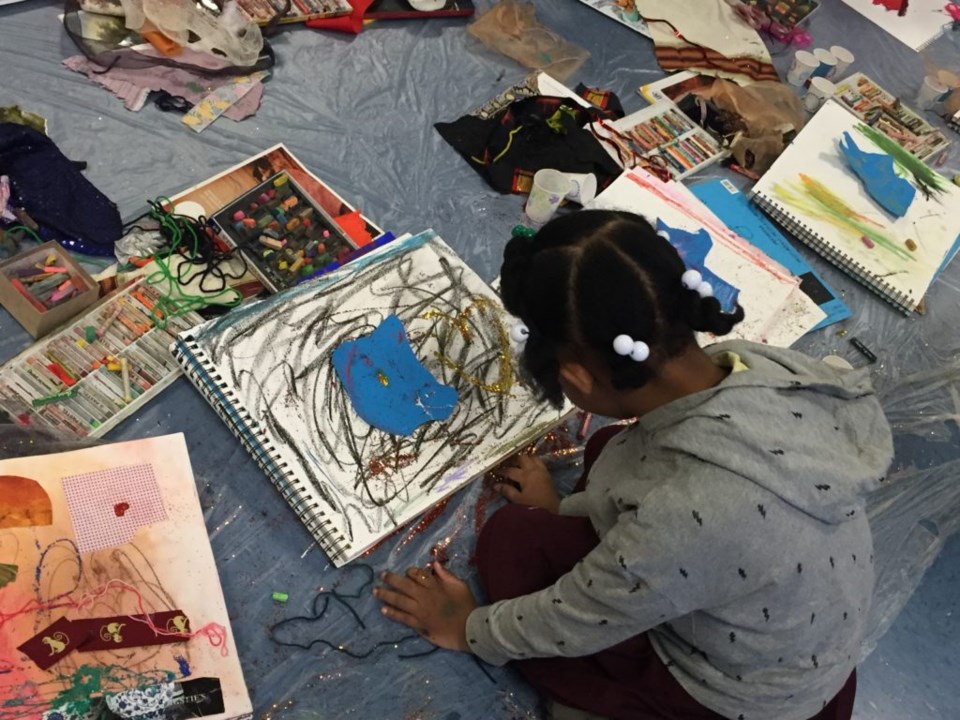 Berthézène's next goal for Time In is a brick-and-mortar center where little artists from diverse backgrounds can meet and create. But funding is a challenge, and she isn't willing to skimp on high-quality supplies or alter the program's current five-to-one student-to-teacher ratio.
"It does take a tremendous amount of resources. And sure, you can service 2,000 kids for a dollar a piece, if you do basically nothing," said Berthézène. "But my feeling is, why not take those resources and give them something great?"
To learn more about Time In or to support, go here.