Bold. Beautiful. Confident. This is how Lindsay Stuart wants shoppers to feel after trying on the clothes at Glam Expressway, the inclusive boutique she owns in DUMBO.
Glam Expressway, located at 145 Front St., is a multi-brand boutique that showcases funky clothing, accessories, handbags and more. For Stuart, fashion is all about empowering the person wearing the clothing, and she endeavors to make her shop inclusive in every sense of the word, with a wide range of sizes and suited to many different types of gender expression.
"I have a lot of people that identify as male that buy more of the androgynous pieces here but of course, we also have more feminine pieces that have embroidery, florals and ruffles. We also have inclusive sizes; many of our pieces go up to XXL," said Stuart.
Glam Expressway launched in 2013 as an online store. She chose to expand into DUMBO as a brick-and-mortar retail in 2017 after observing that there were no affordable, small independent boutiques in the area. Since that time, the store has welcomed locals, tourists and celebrities like Cush Jumbo, LaToya Tonodeo and Ashley Graham.
"I've always loved clothes and accessories," said Stuart who "best dressed" in high school and in college. "I've always had my own unique style that other people could relate to."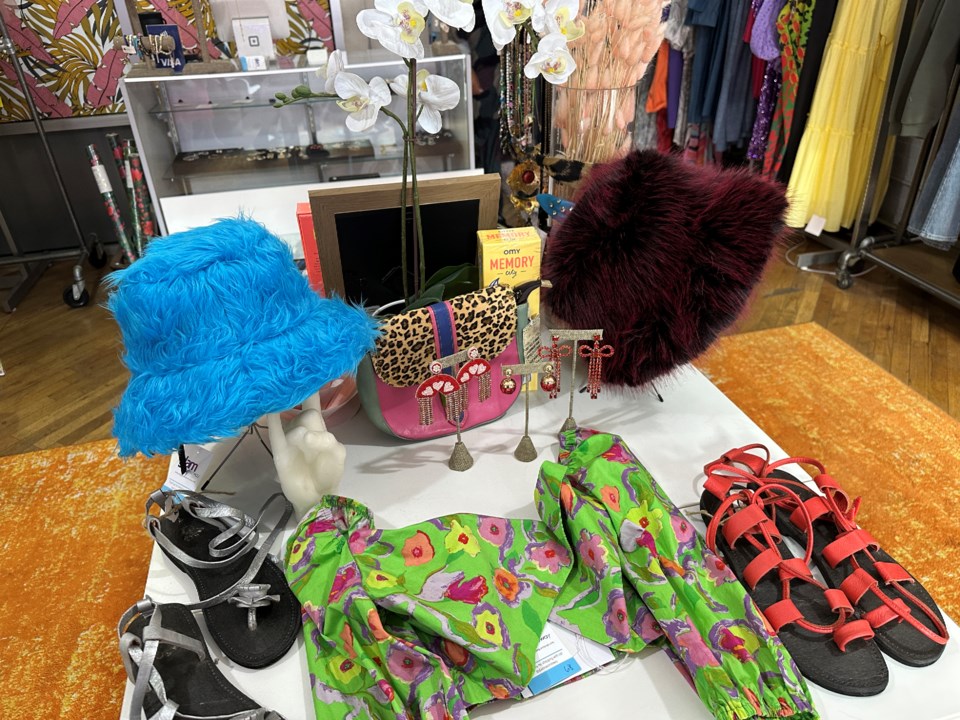 Stuart's love for fashion transcends far beyond the trendy expensive designer brands found at chain stores. Her spunky boutique is filled with unique clothing and custom-made accessories that disrupt fads and have that 'wow' factor.
Items in the store are hand-picked to bring awareness to small businesses, independent designers and sustainable business practices. Many of the brands she carries are Brooklyn-based, Black-owned or women-owned. She also carries international designers from the United Kingdom, Puerto Rico, Jamaica and Australia.
It's not just about getting a fly outfit at Glam Expressway — the shopping experience is as bespoke and special as the outfits themselves, Stuart said.
"When you shop with a small business you get an extra touch. You get free styling," she said. "Some of my clients call ahead and say they have a trip and I pull pieces that I know they're going to love. That's something you get with a small business you couldn't get with a big chain."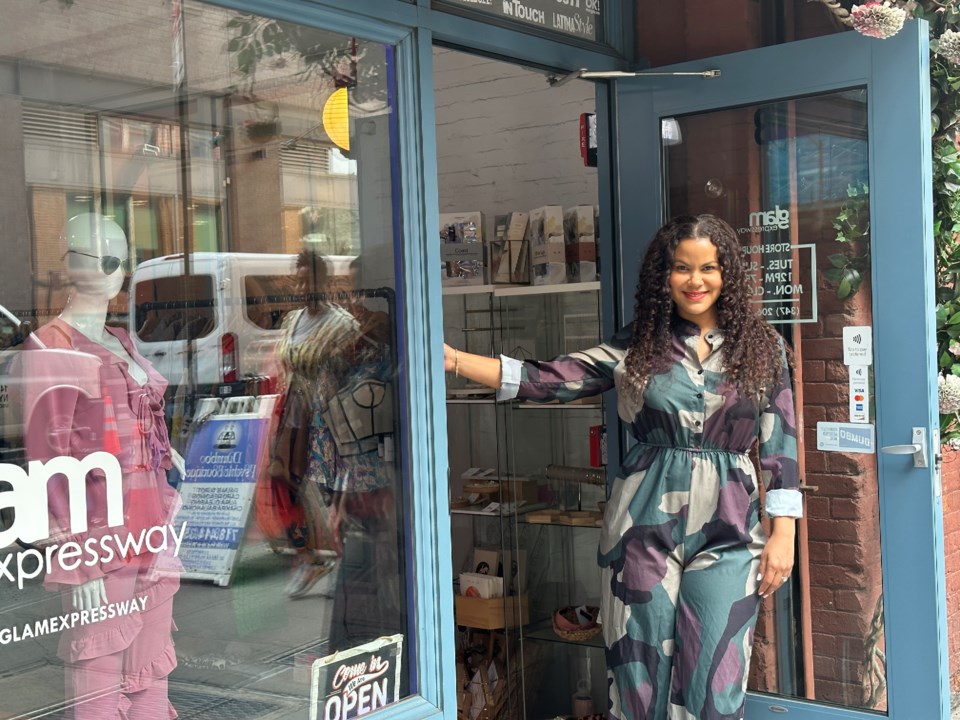 Passionate about inclusivity, Stuart said she hopes the large assortment makes it easy for everyone who shops there to find a statement piece that fits their needs, gender expression and body type. Right now, she is working alongside other brands to promote and expand the options for plus-size clothing.
"I want people to feel positive and empowered. I want them to feel like this is a bright and cheerful place in this big city," said Stuart.
"Some people think it's just fashion. But my whole thing is female empowerment. Because if you can lift women up and boost their confidence, it can change the world."