Grab your walking shoes—three new Open Streets are coming to Clinton Hill, Brooklyn Heights and Carroll Gardens this summer.
The New York City Department of Transportation announced yesterday that the three new Open Streets will be used for a Brooklyn Heights pre-school, a Clinton Hill street fair and a Carroll Gardens promenade.
One block of Lexington Avenue will be roped off to non-emergency vehicles between Grand Street and Classon Avenue on weekends from 12 p.m. to 8 p.m. for the annual Brooklyn Bazaar Festival: a music, art and food festival that celebrates local talent in Clinton Hill.
One block of Remsen Street between Henry Street and Clinton Street will be operating as an Open Street for the Brooklyn Heights Synogauge Pre-School to use during their daily hours. Most classes at the pre-school run Monday through Friday from 9 a.m. to 3 p.m.
Seven blocks of Smith Street, between Wyckoff Street and Union Street in Carroll Gardens, will be reserved on Saturdays for use as a promenade with restaurants, shops and activities between 10 a.m. and 10 p.m.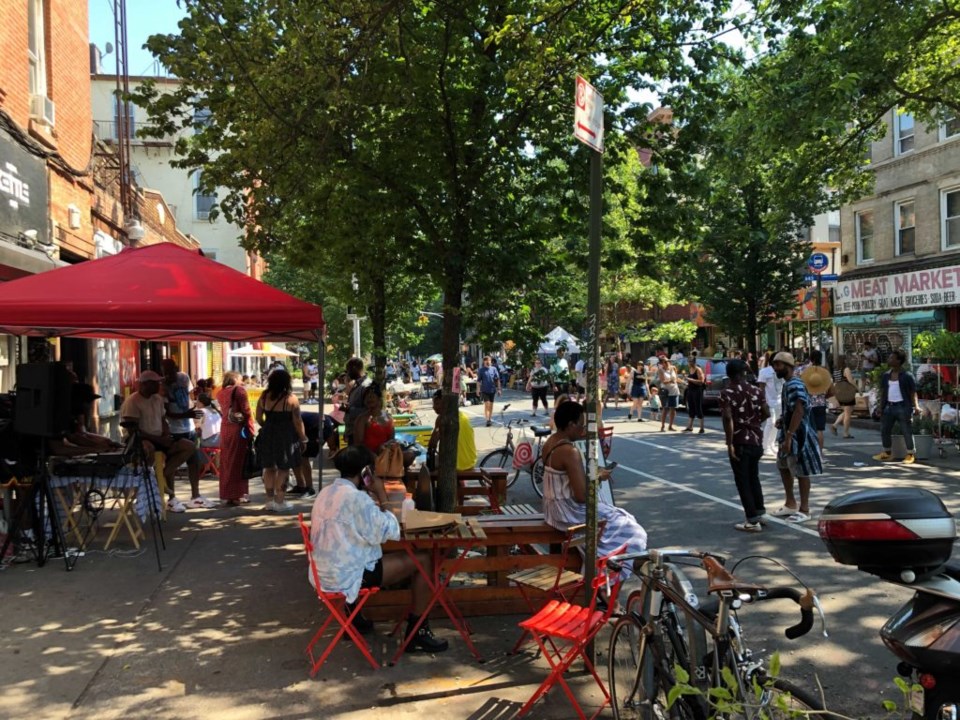 All three new Open Street proposals for Brooklyn Community District 2 were submitted by community organizations and volunteer groups and were approved by the DOT to be shut off to all non-emergency vehicles.
This comes as a part of a community-led citywide program that began in 2020 to prioritize pedestrians and non-car commuters to reduce traffic-related injuries and increase public, usable outdoor space to gather safely amidst the pandemic.
Open Streets this year will receive funding from the DOT up to $20,000 to cover operation costs for things like metal barriers, street signage and movable furniture but will also rely on volunteer work from the groups involved to ensure the streets are clean and that people are keeping the 15-foot emergency vehicle passageway clear.
Applications for 2022 Open Street proposals are still open and are approved on a rolling basis depending on feasibility and the level of community support.
Though the Open Streets program is great for some families and businesses, it has the potential to cause inconveniences for people who live in the area or rely on cars as their primary mode of transportation.
To that end, Community Board 2, which represents the community district all three new Open Streets are in, has invited the public to submit their opinions and questions to the DOT through this form until June 17, when comments will be reviewed and handled.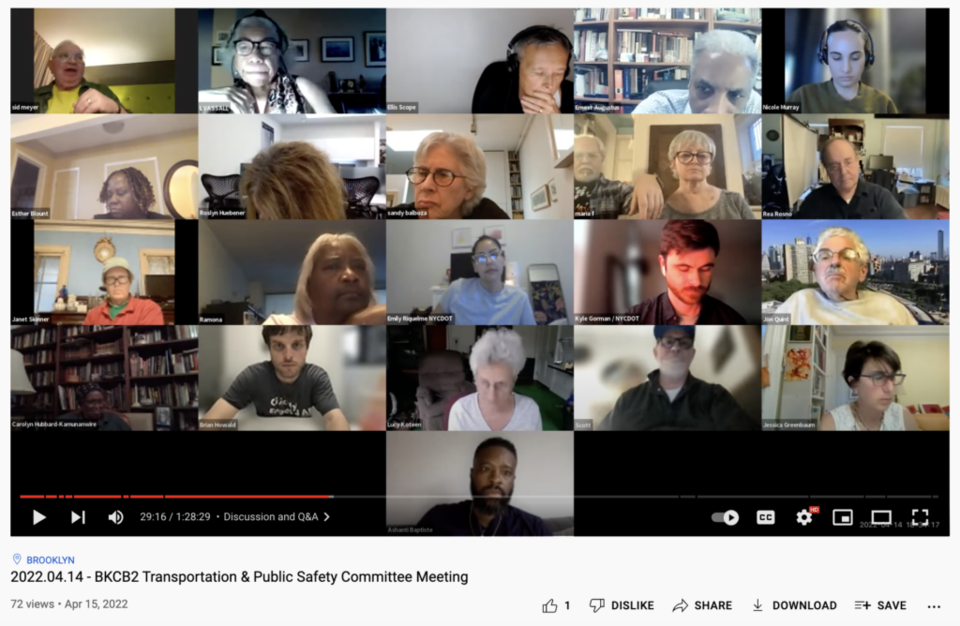 "Our Open Streets program creates vibrant community spaces on streets once primarily dedicated to the movement and storage of automobiles," Vin Barone, a DOT spokesperson told the BK Reader.
"We're proud to continue building on this program with more locations and we look forward to the community review of these proposed Open Streets."
The Brooklyn Community Board 2—which represents Downton Brooklyn, Boerum Hill, Brooklyn Heights, Clinton Hill, DUMBO, Fort Greene, Fulton Ferry, Navy Yard and Vinegar Hill—did not respond to a request for comment at the time of publication.
"My administration's commitment to the Open Streets program remains steadfast," Eric Adams, New York City Mayor, said when the 2022 program was announced in April.
"As we work hand-in-hand with our partners on the ground to give communities the space and programming they need, I look forward to all they will offer their neighbors and our city."