On April 14, Coney Island bodega owner Jamal Sawaid asked a group of disruptive people gathered outside of his store's entrance to leave the premises.
The next day, said Sawaid, he turned to greet who he thought was a group of customers when the unidentified group ganged up and beat him with a metal pipe.
The brutal attack put Sawaid in the hospital for an overnight stay with neck and face injuries and left his supporters, neighbors and fellow bodega owners shaken and outraged.
"Twenty-three years I've been at this spot, and what hurts me the most is that I don't know who the people who hit me back to back are," Sawaid said.
The New York Police Department is currently investigating the assault as a hate crime since one of the assailants said a racial slur.
Sawaid, a Yemeni American who owns 1716 Mermaid Avenue Deli & Grill, a one-stop shop for assorted foods and household necessities, is a beloved member of his community.
"Jamal is good people; very helpful and caring," one of Sawaid's shoppers told BK Reader.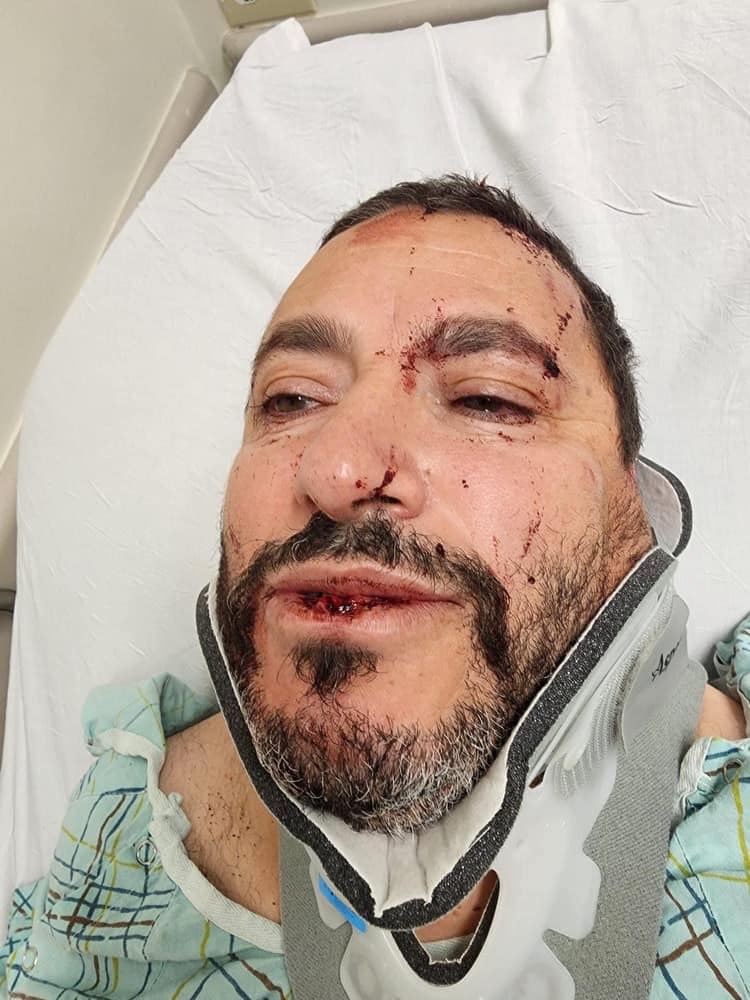 Groups disagree on how best to protect bodega workers​
The attack highlighted the dangers some bodega owners face and the efforts that separate groups are making to protect store owners.
"We were outraged and saddened to learn of this horrific attack on Jamal Sawaid, a New York City bodega owner and valued member of his community," said Dr. Debbie Almontaser, the Yemeni American Merchants Association co-founder.
YAMA is part of a coalition called the Collective Action to Protect Our Stores, which was formed in January 2023 to advocate for legislation that would make penalties more severe for people who assault retail employees and owners.
"This terrible incident is further proof of how urgently we need our elected officials to take action and pass laws that will deliver real protection for bodega owners and other small businesses who are continuously subjected to threats and violence every single day," Almontaser said.
CAPS is also calling for laws that heighten charges for repeat shoplifters and make it illegal for people to knowingly sell stolen goods online.
"New Yorkers expect and deserve to feel safe when they shop — but right now, for too many, they simply do not.
"This impacts the stores that lose money, workers who are harmed, and consumers who are worried about feeling safe to shop," the open letter from the coalition sent to New York leaders read.
CAPS includes nearly 10,000 stores and groups like Bodega & Small Business Group, Brooklyn Chamber of Commerce and NYS Latino Restaurant Association.
"This is an entirely untenable situation, and something must be done to rectify it before more stores close or workers are harmed," the letter continues.​
However, some legal defense groups suggest stronger penalties are not the answer and instead of ramping up punishment, lawmakers should use the budget to boost measures that reduce poverty and addiction.
"Most people arrested for petty theft are struggling with poverty, mental health issues, drug use or all three," said the Bronx Defenders in a public statement.
The group is joined by other legal defense groups including Brooklyn Defenders and Legal Aid Society, to push back on the bills that CAPS is lobbying for.
"We invite CAPS to meet with us so that we can work together to expand investments in resources and develop policies that will actually promote safety and prevent violence in our communities," the statement continued.
What do Brooklyn's bodega workers think? Do they feel safe?
Bay Parkway Grocery owner Mohamed Khatari told BK Reader that penalties for these types of crimes should be more severe.
"They should push for stronger penalties for the assailants," Khatari said of the April 15 incident.
Khatari's store sees theft once or twice every month, he said. Though the police respond to his calls, Khatari said perpetrators often run out of the store before he can react.
"If [thieves] see that they can take stuff from my store without consequences, they'll do it again. If they don't come back, they'll get their friends to come."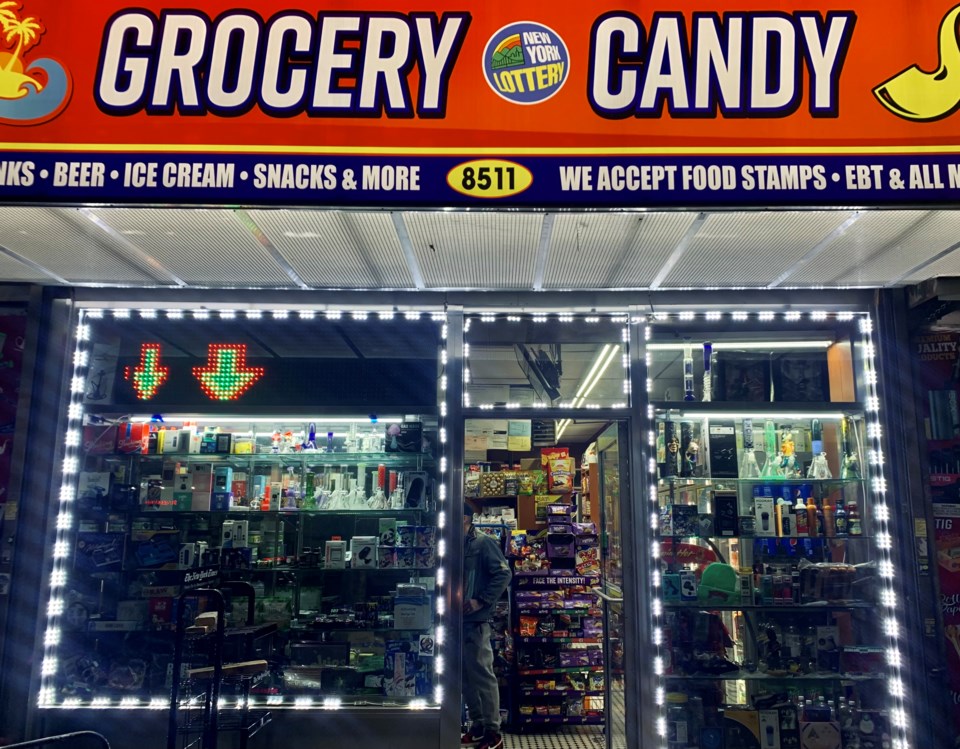 A part-time employee who chose not to share his name with BK Reader said theft happens "a lot of the time, but mostly at night."
This employee works at 44 Deli and Restaurant Corp, a 24/7 deli near Barclays Center. He said he feels generally safe working the night shift, given the shoulder-height deli counter separating him and the customer.
However, Crown Heights bodega owner Malik Almardie, the owner of 260 Utica Deli Gourmet, said that his store had not experienced theft or assault in the last five years.
"The most important thing in this business is the way you treat your customers," he said. "Sometimes, [to avoid escalation] you gotta let things slide."
Almardie said the group that attacked Sawaid should be held accountable but had not heard of CAPS and its legislative proposals.
Another bodega owner near Barclays Center who wished to remain anonymous said that petty theft does happen at his store but his security cameras deter violence.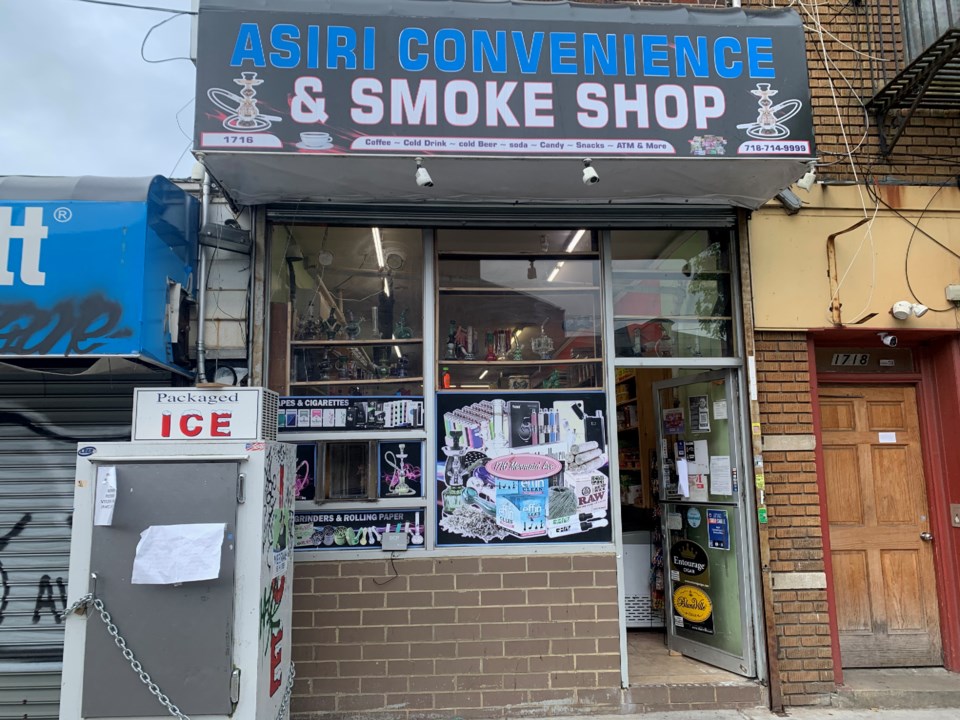 Sawaid was released from the hospital on April 16. By April 18, he was back behind his counter.
"Because I need to take care of my family, my business; I need my customers to know I'm still here."
The incident hurt not only him but also his business, he said.
"Look around — it's empty. People are scared to come," Sawaid said.
But, while he was talking to BK Reader, a few of his most loyal customers did stop by.
"The only way you're gonna go now is up," one customer told Sawaid. "We love you here."