On Friday, a Canada goose and a cygnet (a teenage swan) were released near the lake in Prospect Park to rejoin the many other aquatic birds that call the area home.
The pair were returning from a five- and ten-day stay, respectively, at Wild Bird Fund, where they were treated for injuries caused by discarded fishing equipment.
The cygnet had swallowed a hook, line and sinker, visible through a large lump in its neck. Prospect Park Alliance employee Marty Woess first noticed the injury and, unfortunately accustomed to similar injuries, rescued the bird and had it transported to WBF.
The cygnet was sent on to Long Island Bird and Exotics Veterinary Clinic for a surgery to remove the fishing equipment, and returned to WBF to recuperate for 10 days before being released back with his family in the park.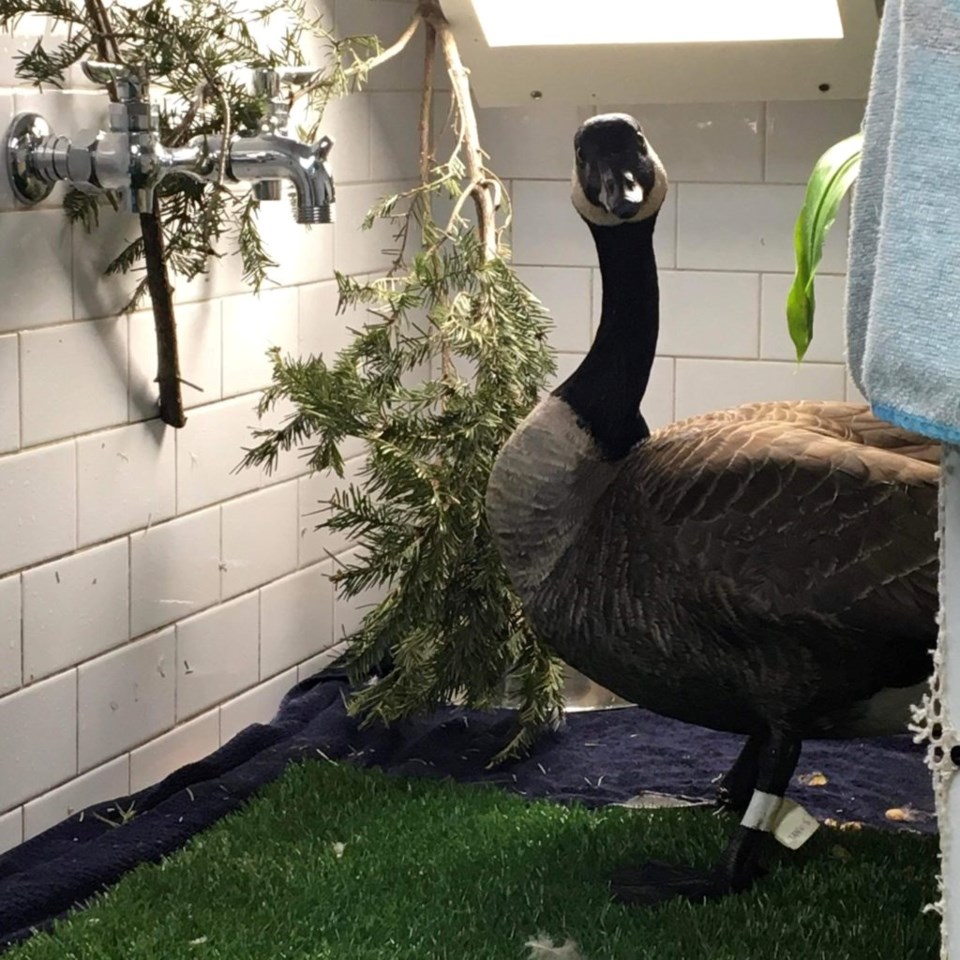 The Canada Goose, which had been the subject of a number of 311 calls by park-goers who believed he was stuck in the ice, had his legs tangled in old fishing wire on the lake, according to WFB rescuer and social media director Catherine Quayle.
Woess also managed to capture the goose, who was transported to WBF to have his legs untangled and wounds treated. After his treatment, he spent five days in the rescue organization's pool to regain the waterproofing on his feathers before returning to the Prospect Park.
WBF treats a number of birds from Prospect Park that have injuries caused by discarded fishing equipment. Quayle was unable to pinpoint why more birds are injured at Prospect Park than at other parks in the city. But she suggested it could be higher levels of fishing at the lake, or that the lake's nature or composition made it more prone to snagging fishing wire.
"We get quite a number from Prospect Park: geese, swans, ducks, Great Blue Herons," she says.
"Right now there is a Great Blue Heron in the park that has fishing line hanging from it, that we haven't been able to catch yet."
The state's Department of Environmental Conservation does not keep records on the number of birds injured at each park, a spokesperson told BK Reader.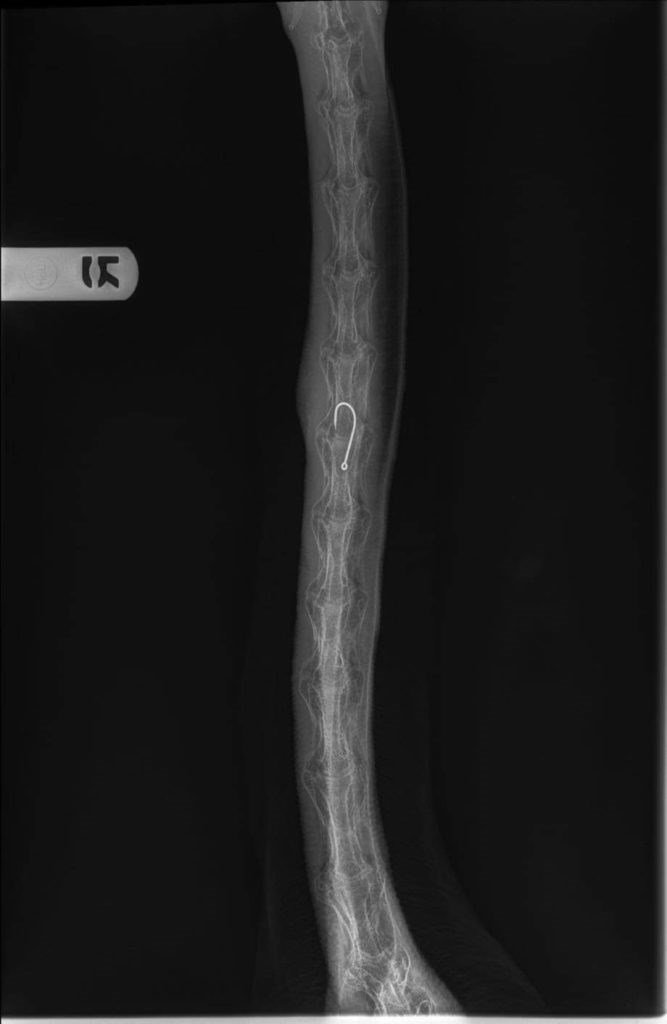 The agency sets rules around recreational fishing and requires a fishing license for those 16 and older. Currently, in both the city and the state, anglers are allowed to practice only catch-and-release; barbless hooks are required in freshwater ponds; and no lead fishing weights are allowed.
DEC states on its site: "Fishing line can entangle birds and other wildlife and result in injury or death. Discard fishing line fragments and hooks in marked fishing line bins or trash cans."
Quayle said discarding old fishing line was the obvious thing to do to decrease the hazards faced by wildlife and, she added, people do generally follow the rules.
"That's where you have to wonder if allowing the fishing is worth it," she said. "Whenever we post about the birds we get a lot of response from the public that fishing should be banned in the park."
She said that there were many beneficial reasons for fishing and those who fished were also "stewards of the landscape and partners in conservation," but she questioned whether the lake at Prospect Park was the best place for it.
"People interact with nature in many different ways and we want to support those. But in Prospect Park, it might bear some rethinking."
If you see an animal in distress at the park, the best thing to do is to call 311 and ask for a park ranger, Quayle said.