One in five New Yorkers stress about where their next meal is coming from, and late-night talk show comedian duo Desus and Mero want to change that.
That's why they partnered with City Harvest, New York Forever and the SHOWTIME network to fill over 80 free fridges this week in honor of World Food Day on October 16.
This impressive feat is part of Comida Gratis, the first-ever consolidated effort to alleviate the city's hunger crisis and increase support for community fridges by filling every community fridge to the brim with fresh, healthy produce in NYC. Comida Gratis, the rallying cry of the initiative, is Spanish for 'free food.'
Community fridges started popping up at the onset of the pandemic last year in response to the overwhelmed food pantries and extraordinary need.
Food insecurity has increased by 36% over 18 months, and more than 1.5 million New Yorkers are struggling to feed themselves and their families, according to City Harvest.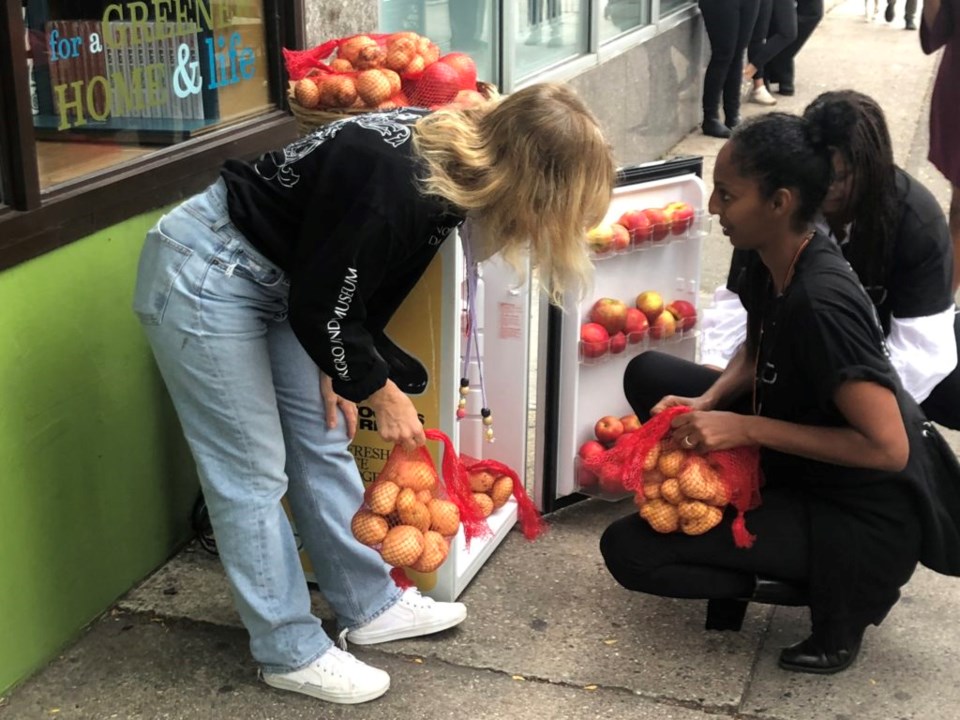 Now, there are nearly 150 free fridges â€" sometimes called freedges â€" in the city, according to the regularly updated NYC Fridge map.
However, due to the high-volume need, it's tough to keep them stocked for long.
"We pick up around 15,000 pounds of food a week and it's feeding thousands of families," Asmeret Berhe-Lumax, founder of the One Love Community Fridge in Clinton Hill, said.
"Whenever we stock the fridge, it's always empty again in 15 minutes."
Jenique Jones, Flatbush local and vice president of program operations and policy at City Harvest, said the point of community fridges and City Harvest was twofold: to keep food out of landfills, which causes greenhouse gasses, and to make sure no one goes to bed hungry.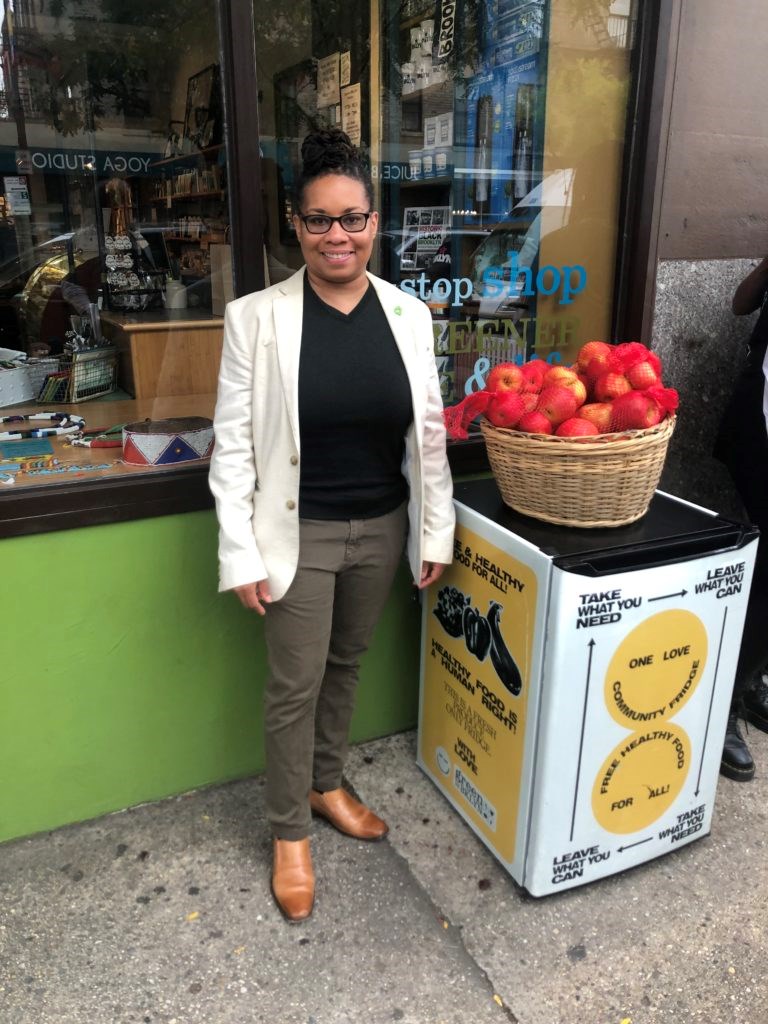 "We want to make sure that our community members are not choosing between diabetes medicine and healthy food," Jones said.
City Harvest is the city's largest food rescue organization which helps feed millions of New Yorkers every year by collecting untouched, left-over food from restaurants, event halls and grocery stores.
The organization delivers to nearly 400 food pantries, soup kitchens, community partners, and its own Mobile Markets across the five boroughs.
"We want to bring awareness to all of the community fridges â€" they are really amazing community partners who are feeding their neighbors," Jones said.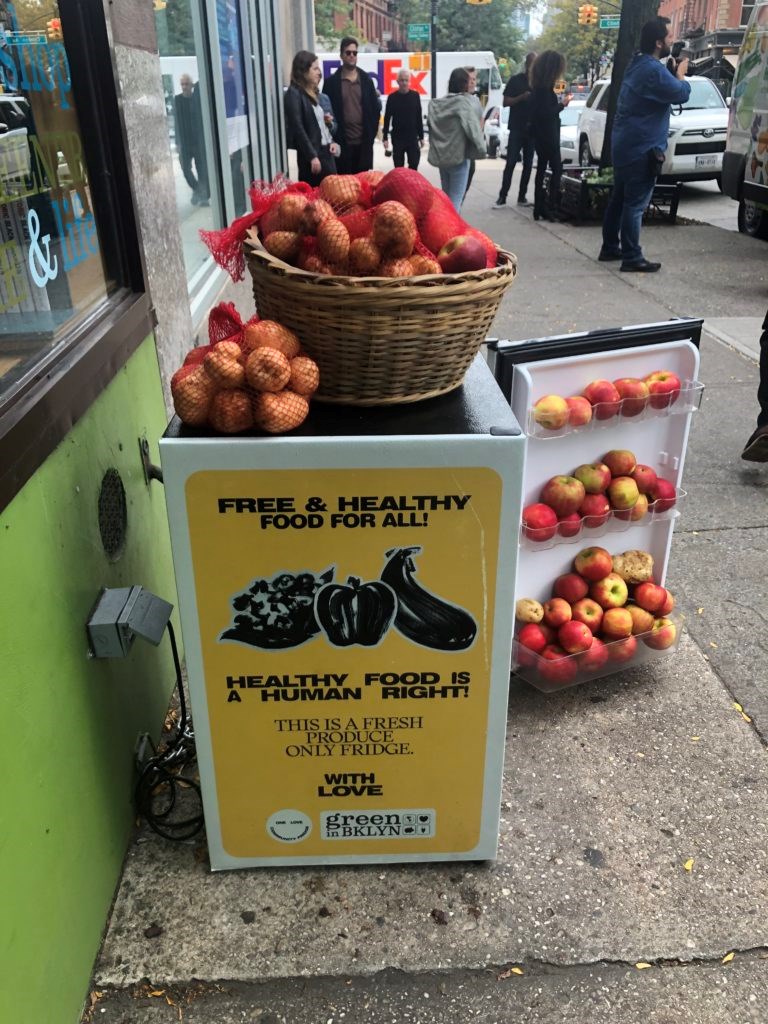 Last year, when the governmental response to pandemic-exacerbated food insecurity floundered, mutual aid groups and charities rose to the occasion.
In order to sustain these grassroots initiatives, Berhe-Lumax needs all hands on deck.
NY Forever, one of the participants in Comida Gratis, is fully devoted to keeping New Yorkers engaged in the city's recovery and supported a number of initiatives, from aiding restaurant workers to supporting park cleanups.
"The amazing thing about community fridges is that it provides a space for anyone to participate, no matter how much you have to give or how much time you have," Berhe-Lumax said.
"Our mission is really about engaging and empowering community members in the process."
For many, survival depends on it.